Projects
Travelling Museum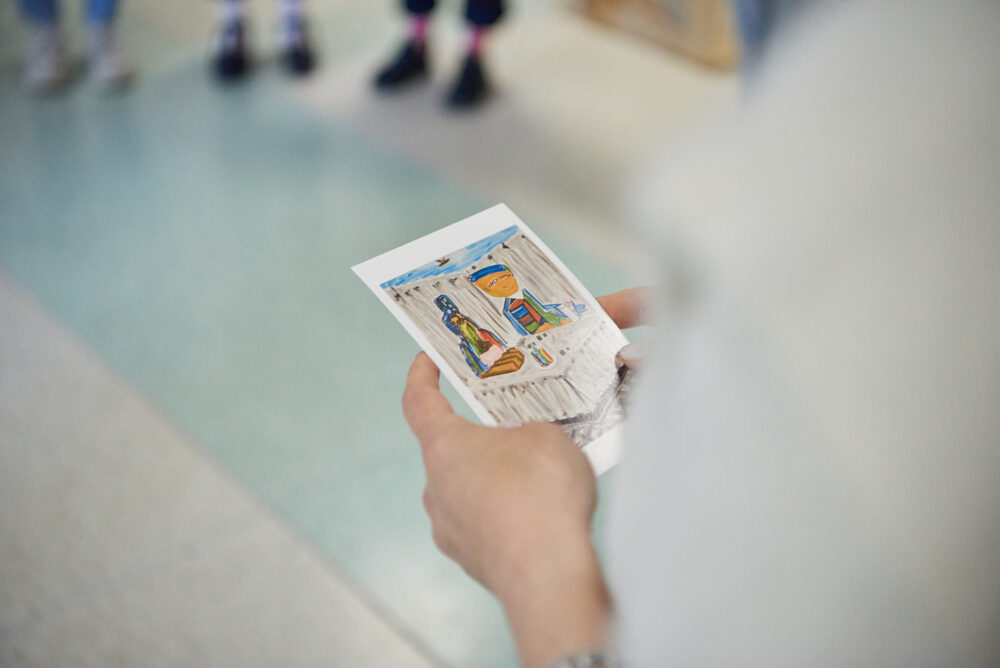 The "Travelling Museum" is MO Museum's mobile version. Even before it opened, MO cared a lot about getting to know its future visitors, so we held a series of meetings and discussions about art and the museum of today.
MO dedicated 2017 to get-togethers, games with students and discussions with different communities, and with anyone who invited us to meet them.
"Travelling Museum" educator Ieva Rekštytė-Matuliauskė visited numerous schools in Vilnius. She worked with students and teachers to find ways of turning a typical 45-minute lesson into a blend of creativity, art and youthful curiosity that would inspire life-long interest in culture.
MO Museum dedicated 2018 to getting to know communities. We visited Lithuania's largest cities to introduce the new museum and invited people and groups to help us create it – together!
The "Travelling Museum" is about encounters and conversations. It's an opportunity to establish connections, to hear you and to tell you about MO Museum and the ideas behind it.
Vilnius Talking Statues
Have you ever thought of how many different stories surround the statue "Quay's Arch ", or better known and quickly named as "The Pipe"? What could it tell, if it spoke?
MO Museum invites you to discover 21 talking statue in the heart of Vilnius.
MO Museum gave a voice to statues, which embody some of the most appreciated Lithuanian historical personalities, figures of other nations, who represent Vilnius as a multicultural city, as well as fictional characters, who are a part of Vilnius story telling. One is able to learn more on figures and characters embodied in the statues as well as cultural, historical and architectural heritage of Vilnius or simply recollect the history of the city during the call.
Different statues are animated with the text and voices of some of Lithuania's most prominent contemporary writers, performers, actors as well as public figures.
Simply walk up to a Talking Statue, swipe your smartphone on the nearby tag and voilà – you have an incoming call! It might be the legendary American singer Frank Zappa on the line… or the world-renowned 20th century French writer Romain Gary… or Gediminas, the medieval Grand Duke of Lithuania… calling you to share their intriguing stories!
Enjoy you tour with the map of Vilnius Talking Statues.
Literatų Street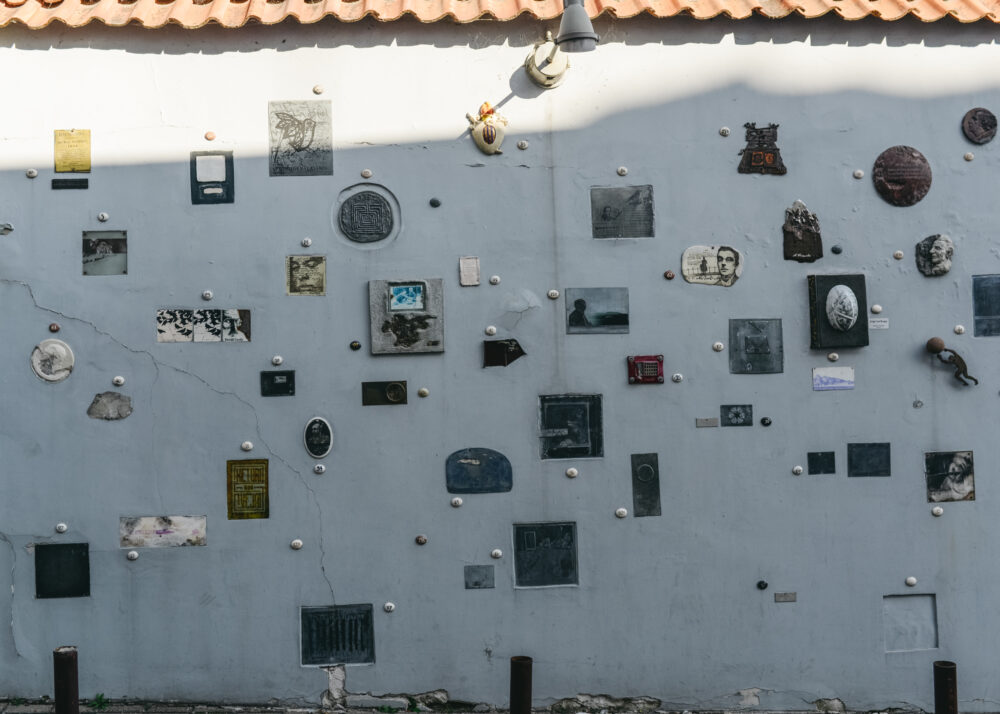 MO Museum began operations in 2009 in Vilnius at its offices at Literatų (Writers') Street 8, so it is fitting that the first project of this "museum without walls" was opened right outside its doors. The aim of the project was to revitalize Literatų Street, linking it more closely to the life of the writers who have lived and worked in Vilnius and with foreign authors who have shared a connection with Vilnius and Lithuania.