MO Museum training – what the modern teacher needs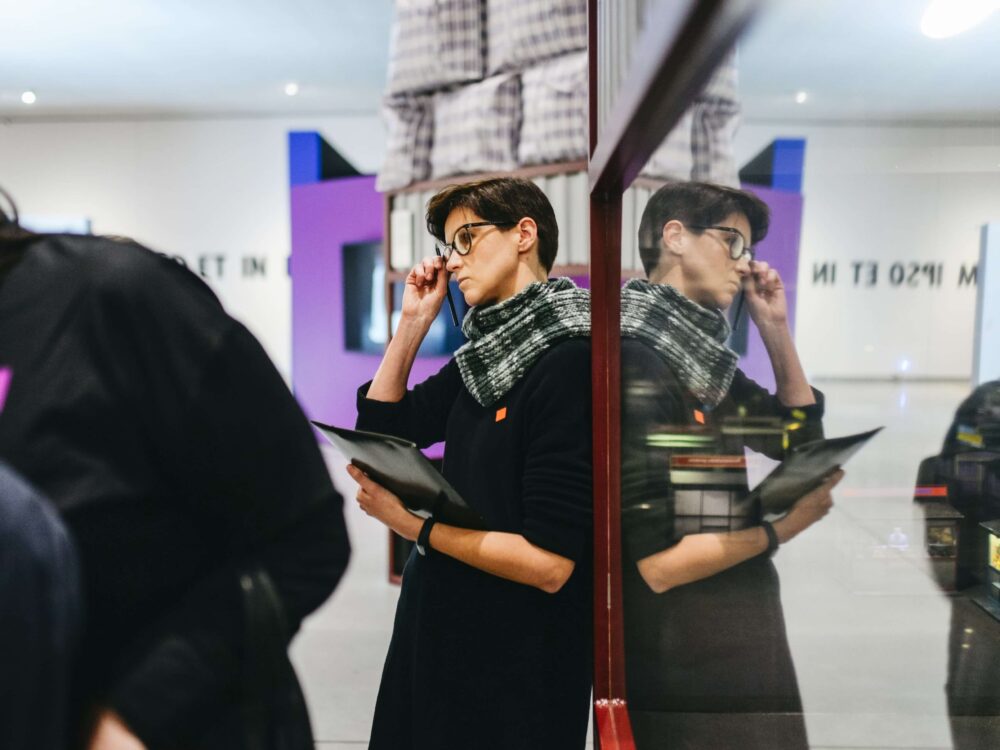 Together with the British Council in Lithuania, we are implementing our second successful project to develop visual thinking. This time we implemented the training for Lithuanian teachers. 144 Lithuanian teachers from vocational, ethnic minority, regional and urban schools were selected from more than 300 applications. According to an independent survey, the teachers were very positive about the project and would like to see the continuation of such training, involving more and more teachers.
The training organised by MO Museum were designed to empower teachers abilities to apply the visual thinking method in the classroom, helping to develop key 21st century competences such as group cooperation, communication skills, creativity, emotional intelligence and critical thinking. Many teachers shared that they were able to make even the less talkative students speak up in class, engage them in argument-based discussions and develop their critical thinking and creativity.
Lasting impact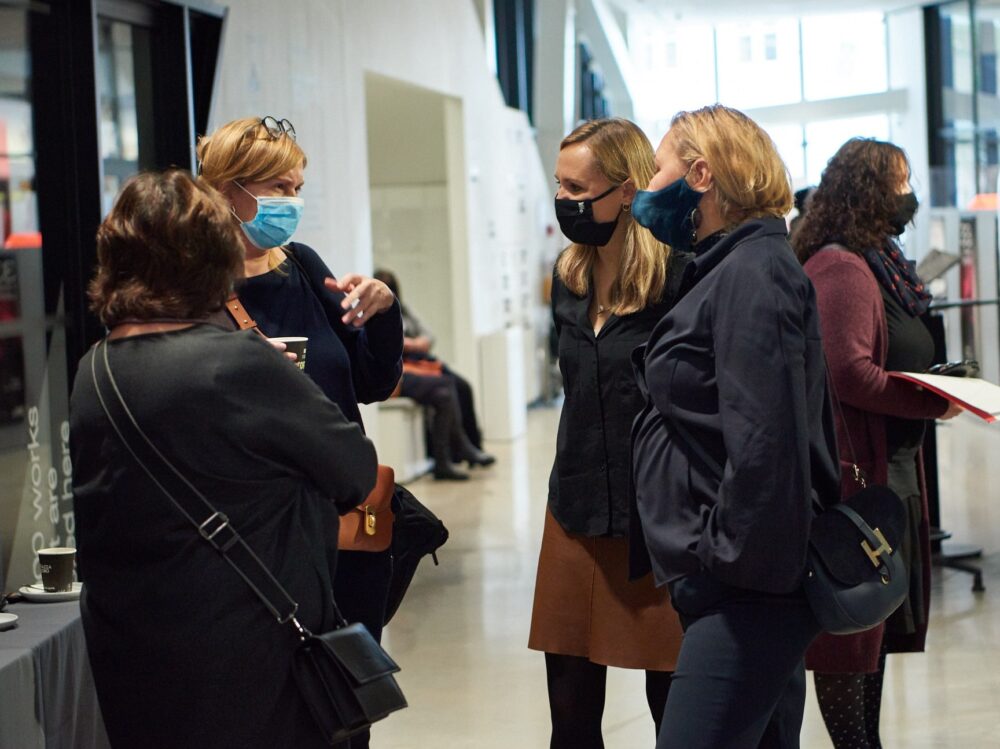 "Education based on visual thinking can broaden different disciplines and add new contexts to formal subjects. This method, which has been used by MO since the opening of the museum, encourages people to participate more confidently in conversation, to prove with arguments their opinions, listen to others, and to debate freely. We wanted to introduce this method to as many teachers as possible so that it could reach even more Lithuanian children. We are aiming for a lasting impact", shares Milda Ivanauskiene, Director of MO Museum.
Milda Ivanauskiene adds that after the training, more and more teachers are discovering the possibilities to extend their education in the physical or virtual spaces of the museum, and are starting to use the online information and database from MO Museum or other museums.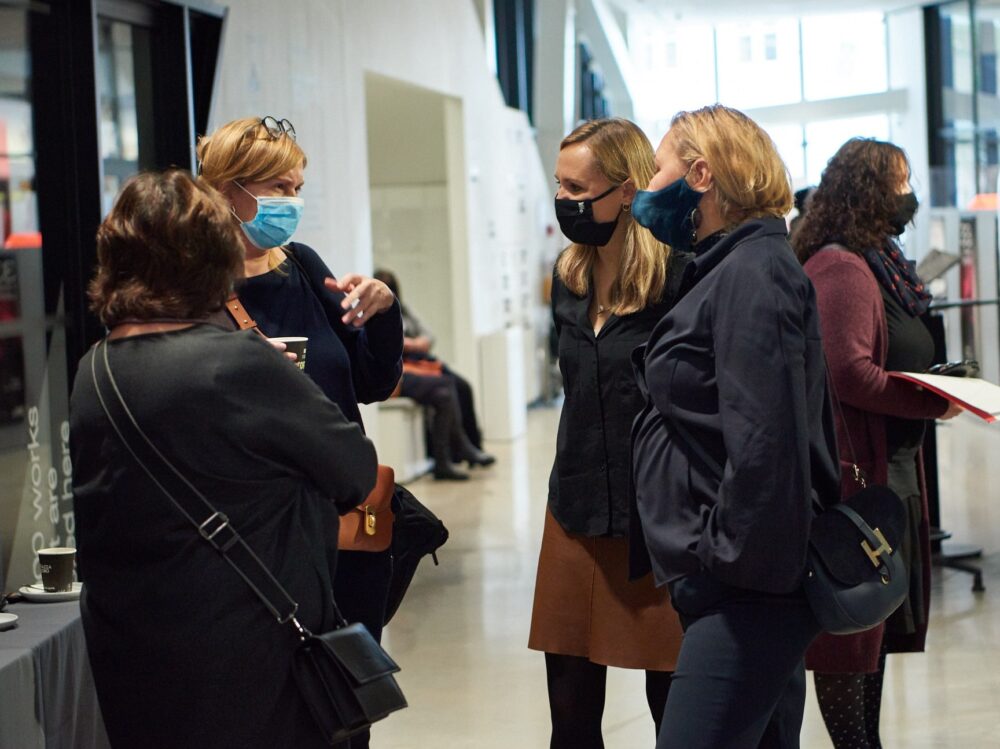 We wanted to introduce this method to as many teachers as possible so that it could reach even more Lithuanian children. Milda Ivanauskienė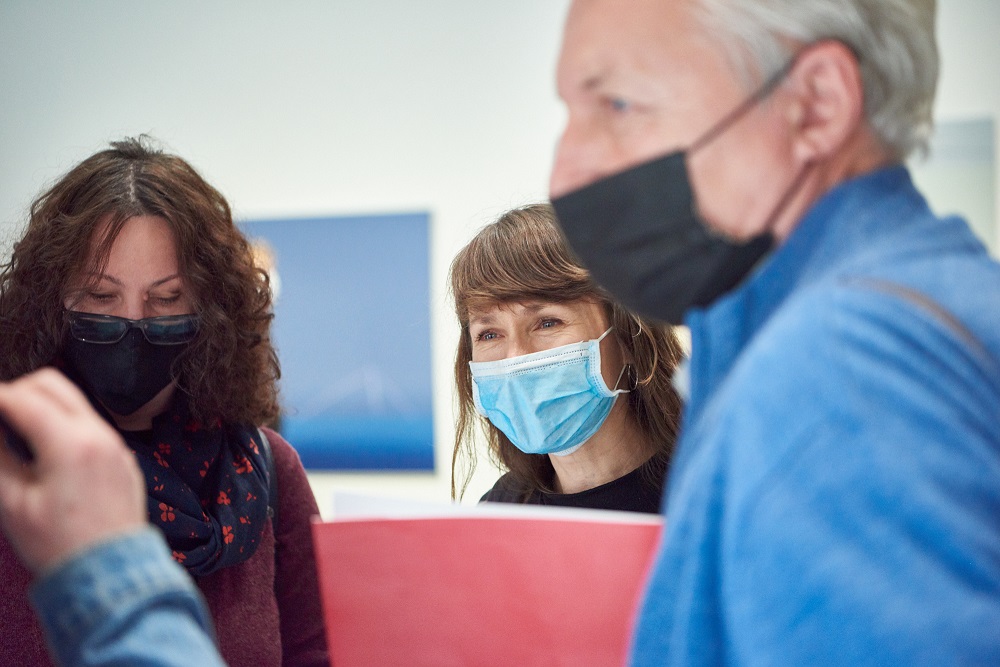 Teachers say they have strengthened their competences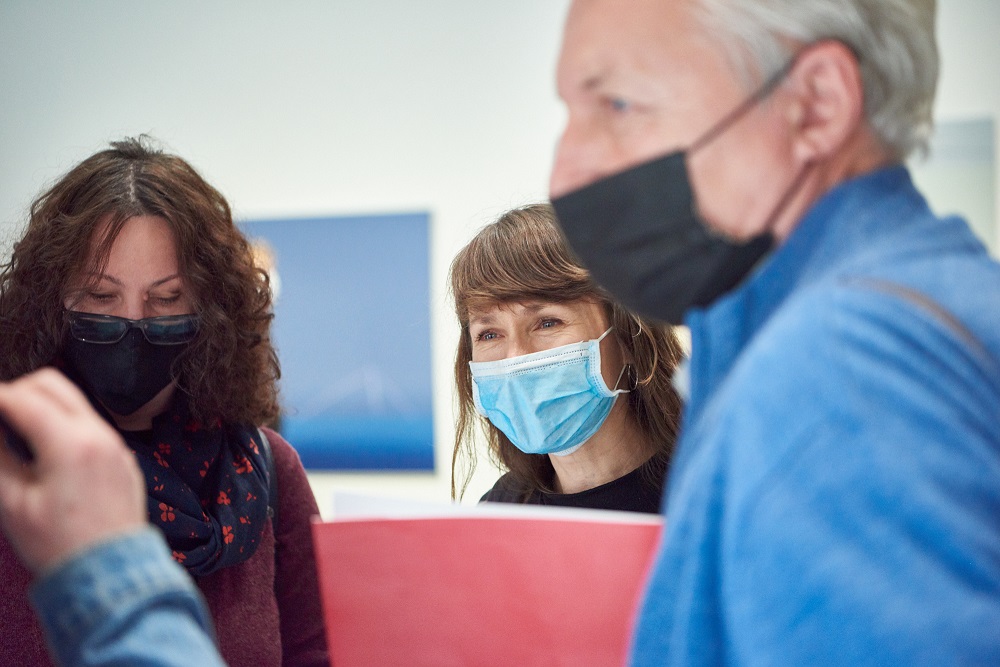 An independent survey of teachers participating in the project was carried out to assess the impact and benefits of the training. The results show that the majority of teachers have broadened or strengthened the following competences: creativity (95%), critical thinking (86%), emotional intelligence (82%), communication and cooperation (86%).
Teachers say that they plan to continue integrating artworks into their teaching and learning process and that the training has helped them to learn how to develop children's creativity. Teachers also report that they have started to provide more tasks open to different solutions. In terms of critical thinking skills, teachers say that the training has encouraged them to look for more diverse sources of information, to look into the reasons for another person's opinion, to accept different thinking, and to differentiate between factual arguments and opinions.
In terms of increased competences in emotional intelligence, teachers say they have started to better recognise their own and others' emotions, body language and emotional reactions. Teachers have also strengthened their communication and collaboration skills, saying they increasingly encourage students to discuss, listen to their peers' comments and find solutions together.
All teachers are keen to continue the training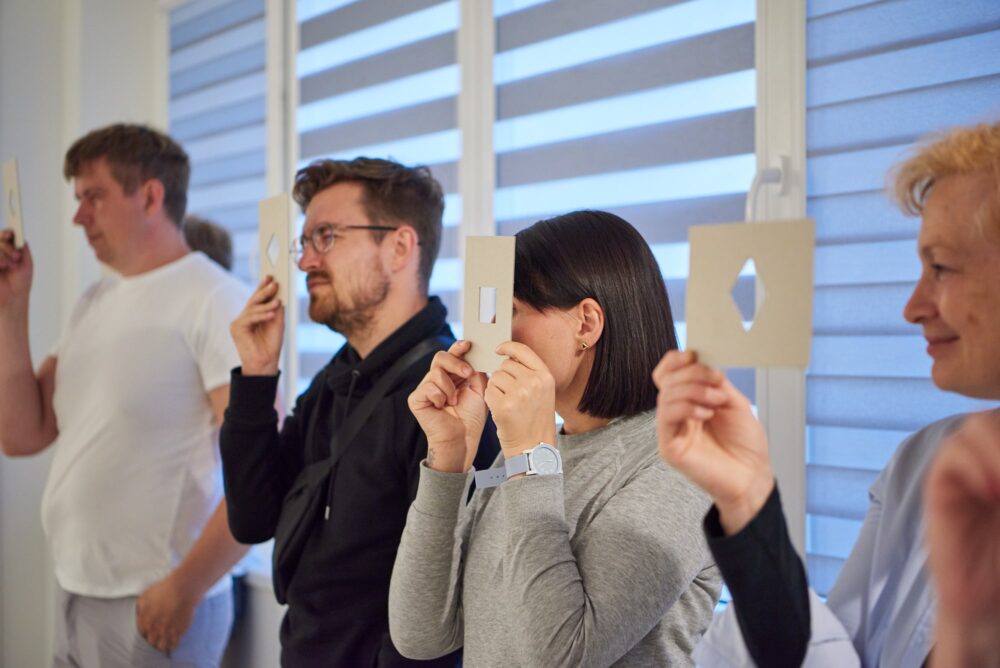 The need for the project was supported by the unanimous response from teachers as to whether they would recommend the training. 100 % of the participants answered "Yes". All teachers appreciated the uniqueness of the method, its impact on the students and on them personally, as well as its versatility and wide applicability.
"In cooperation with People to People partners across Lithuania, we aim to enrich the field of education and culture. We are delighted that such a large number of teachers involved in this project have chosen to look at their subjects and discover new and exciting perspectives," adds Ona Marija Vysniauskaite, Head of the British Council in Lithuania.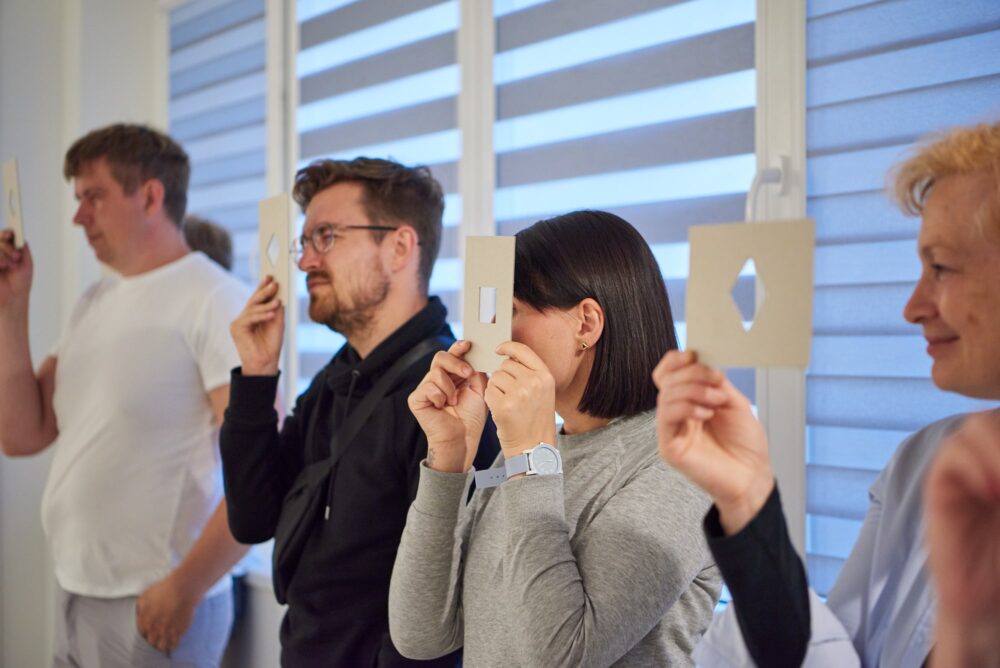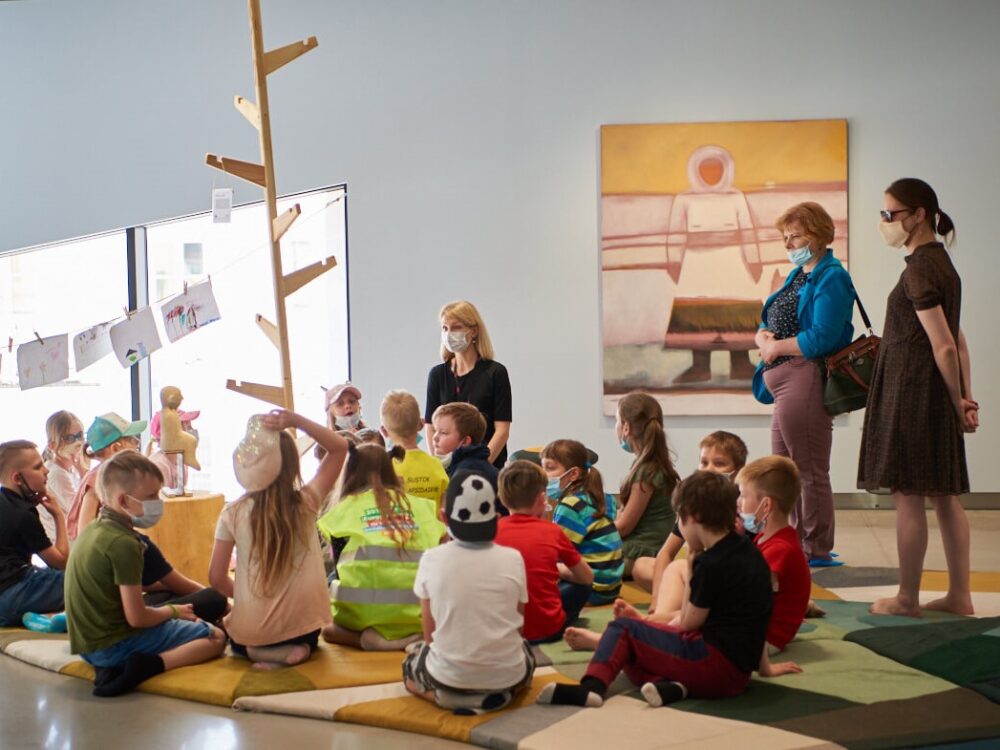 Teachers and schoolchildren change together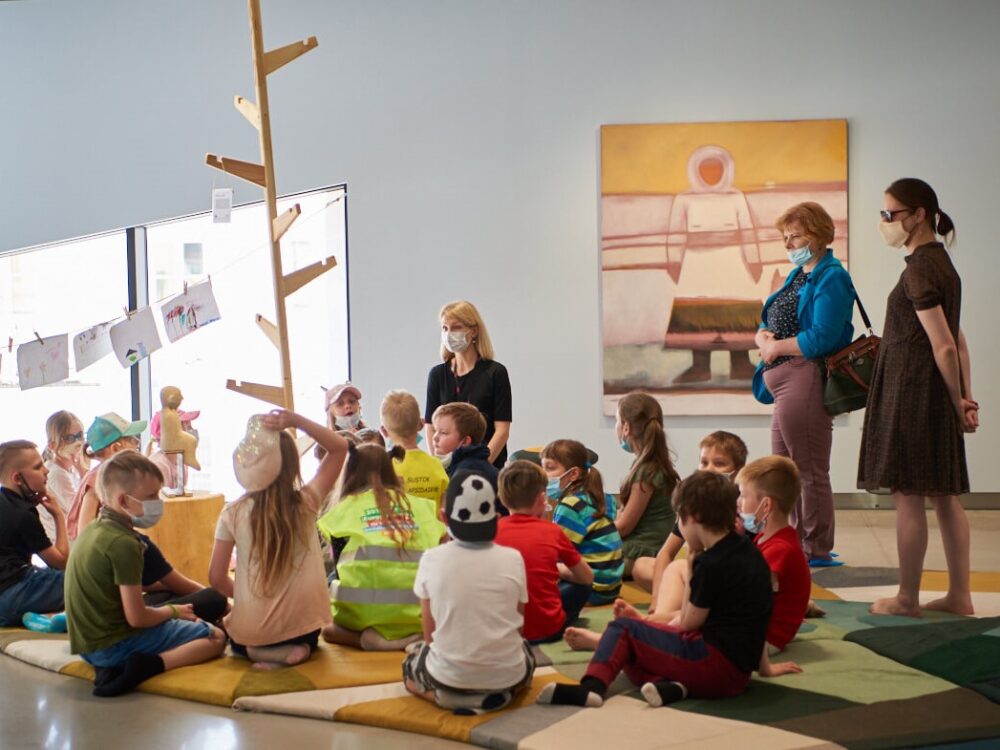 "During the project, it became very clear that teachers want to use visual thinking to enrich their subjects. After learning the method themselves and trying it out with their students in practice, the teachers particularly appreciated the children' freer communication, bolder speech, active involvement in discussion, and expression of ideas", says Jurgita Zigmante, the Education Manager at MO Museum.
"Using the methodology presented in the training, I noticed that the students became more open (more courageous in expressing their thoughts), probably because they weren't boxed in"; "Analysing works of art frees the students"; "We talked about emotions during the class hour. It worked. Children opened up, were more courageous"; "Success – children discuss, it works!"; "Children were saying after the lesson: "Teacher, wow, that was very interesting"," shared the teachers involved in the project.
Success - children discuss, it works! Teacher involved in the project
Applied across disciplines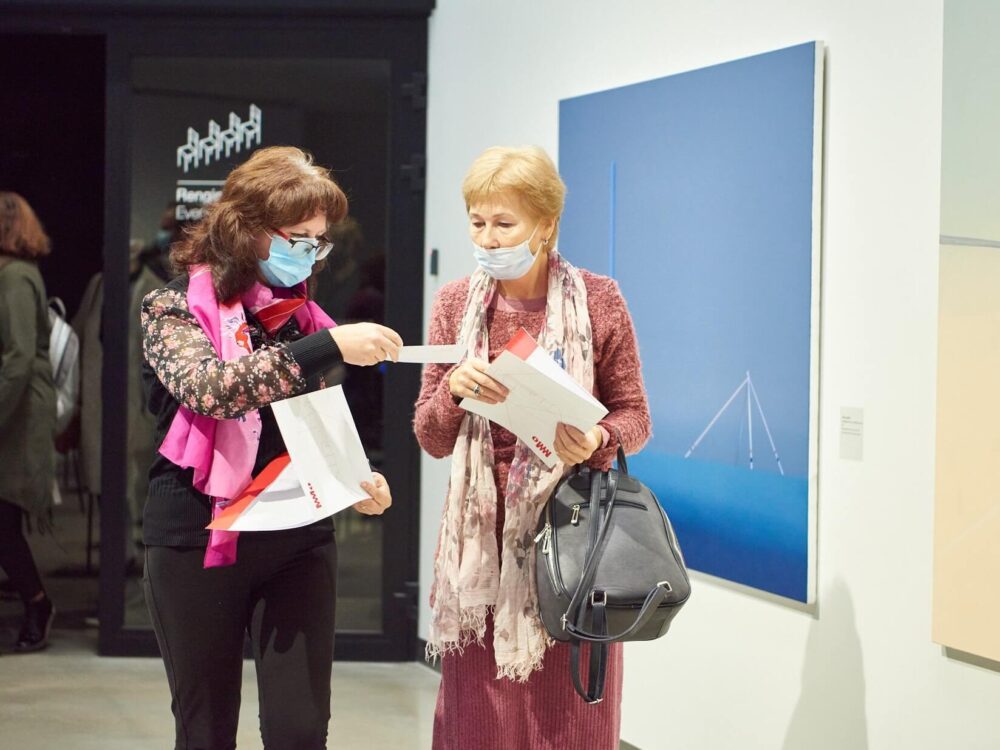 The visual thinking approach that teachers have learned about is being successfully applied and adapted across disciplines. As the teachers themselves say, a boring subject can be transformed into an engaging and modern lesson.
The method has been particularly successful in Lithuanian language classes, both in analysing a work and developing its narrative, in creating a story, and in dealing with a specific topic, such as adjectives, homogeneous parts of a sentence etc. Teachers of history, geography, ethics, mathematics, biology, chemistry, physics or art have also successfully applied the method in their subjects.
"Art is omnipotent. It not only helps to reveal and identify emotions, but also to foster confidence and the willingness to share one's thoughts boldly with others, to build self-esteem, to stimulate creativity, and to unleash the imagination. I realised that after so many years of teaching, I had to make a radical change in the way I teach in order to engage today's student", said one of the teachers involved in the project.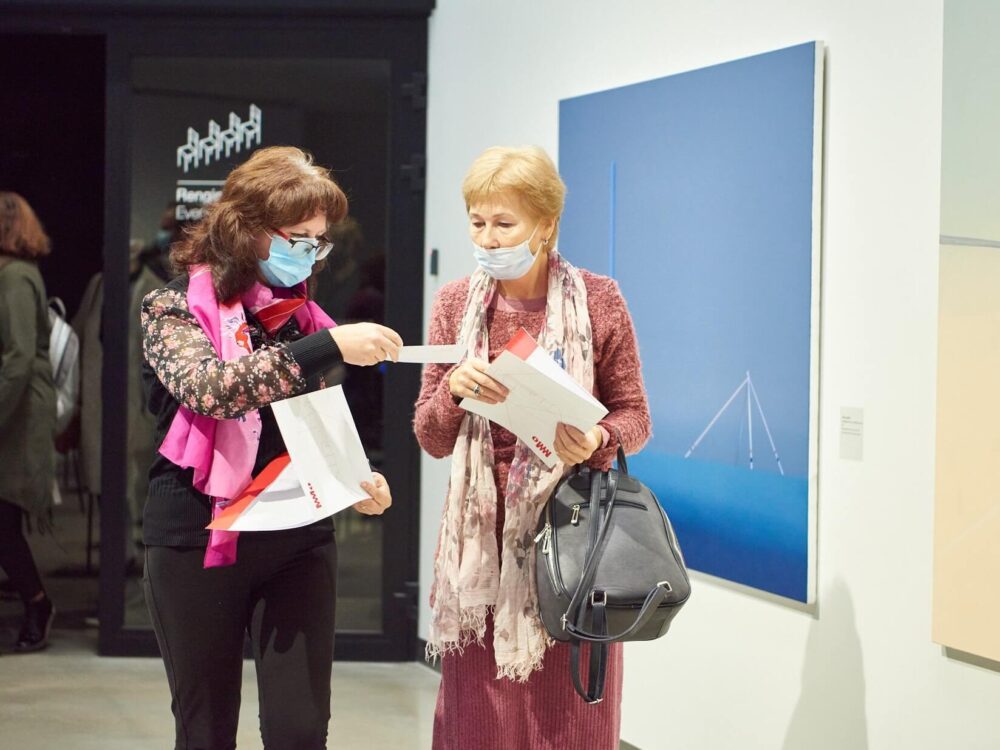 I realised that after so many years of teaching, I had to make a radical change in the way I teach in order to engage today's student. Art encourages confidence and the willingness to share your thoughts with others. Teacher involved in project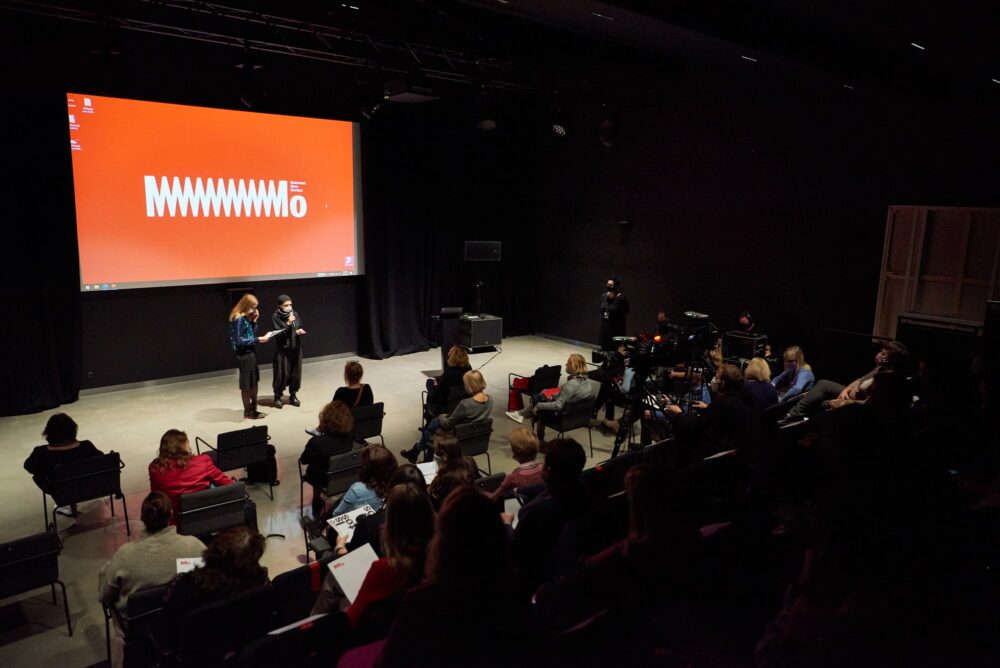 Join the MO Teacher's Passport community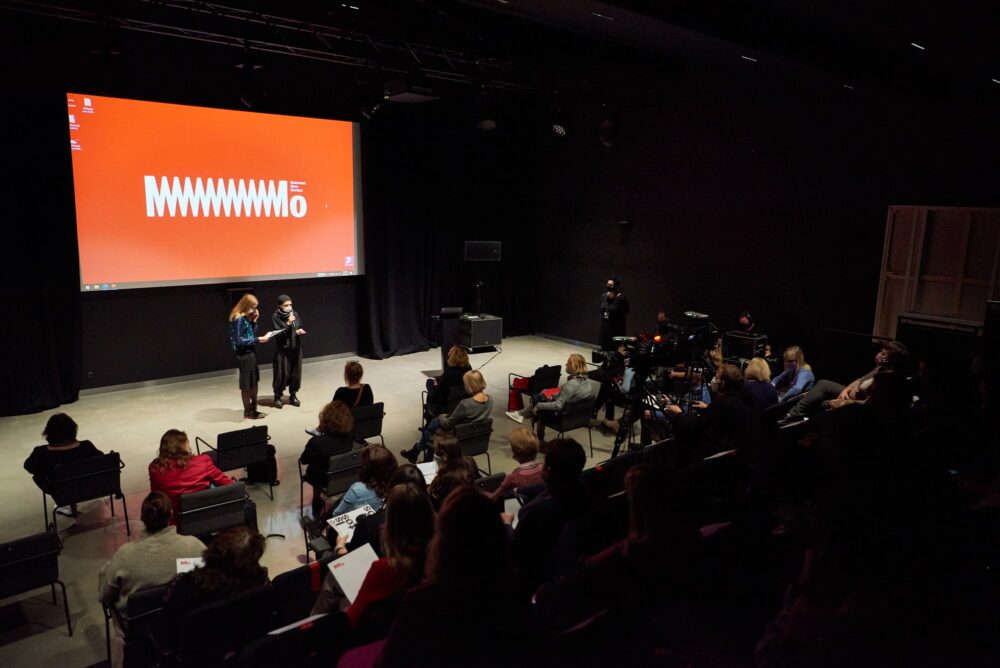 At the end of the training, all educators who participated in the project joined the MO Museum's Teacher's Passport Community. Members of this community visit museum's exhibitions free of charge and are invited to integrate MO education into their teaching content, can participate in the conference at MO Museum every autumn, and are personally exposed to up-to-date information about MO education and MO news. There are already 2 000 teachers in this MO Teacher's Passport community.
About the project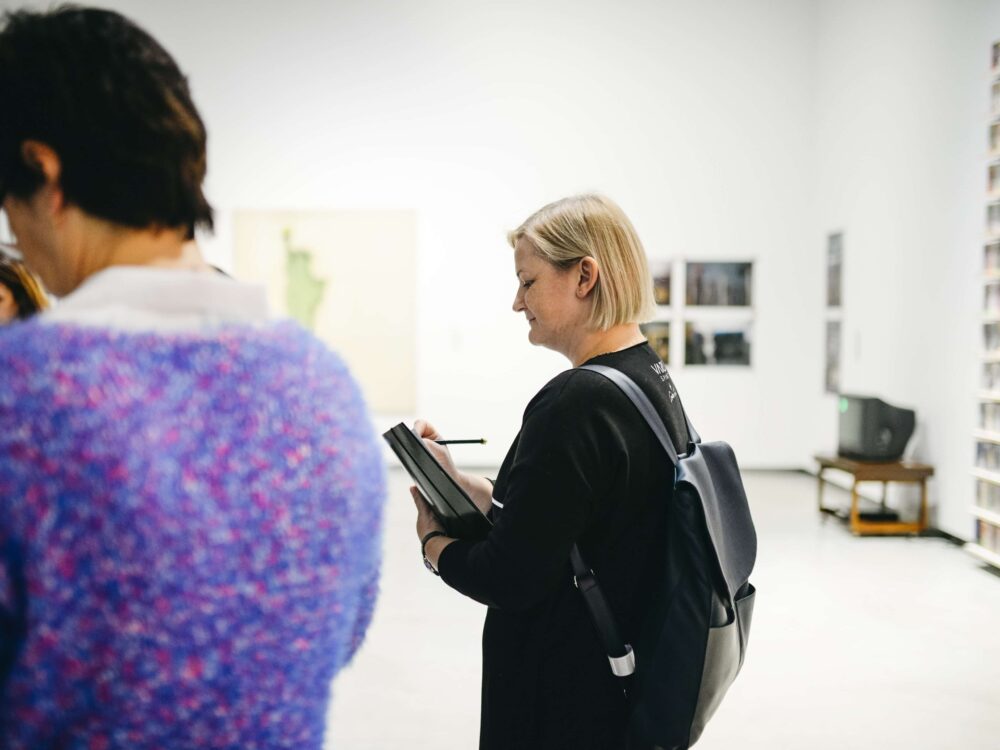 The main aim of the project "Visual Thinking Exchanges through Art" is to build collaborative links between the museum and the teaching community, to learn the visual thinking method widely used in MO education. It is a method that helps to develop critical thinking and dialogue competences, creativity, communication and cooperation skills. It can also be widely applied in a wide range of educational content.
The Visual Thinking Method is an art education method developed by Philip Yenawine, an educator at MoMA (USA), and Abigail Housen, a psychologist, and has been actively and successfully used at the MO since the opening of the museum. During the sessions there is a constant dialogue between the educator and the participants, a universal system of questions is used that encourages observation and description, interpretation based on arguments, and coherent reasoning.
The educational project is implemented within the framework of the People to People programme in cooperation with the British Council in Lithuania.