Summer events MO Museum outdoor spaces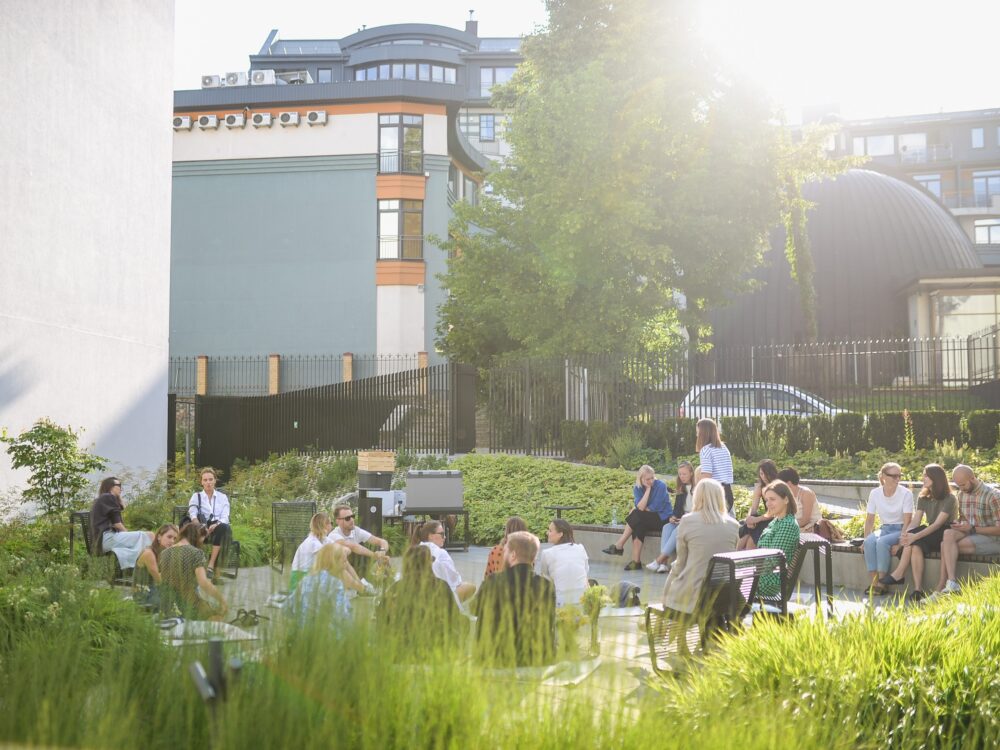 We invite you to summer events and activities in the open spaces of MO – the Terrace and the Sculpture Garden. Poetry readings, picnics, dance performances, music evenings, children's summer camps and talks about plants will once again be awaiting MO visitors and Vilnius residents.
"For the third summer, we invite you to spend time outside in the open spaces of MO – the terrace and the Sculpture Garden. Every year these places become more and more alive and full of people. Together we discover new points of contact with visual art: through poetry, dance, music or picnics. The events in the MO terrace are also an opportunity for different communities to meet and connect. I believe that this summer will once again be full of excitement for children and adults alike," says Milda Ivanauskiene, MO Director.
Poetry readings on the MO terrace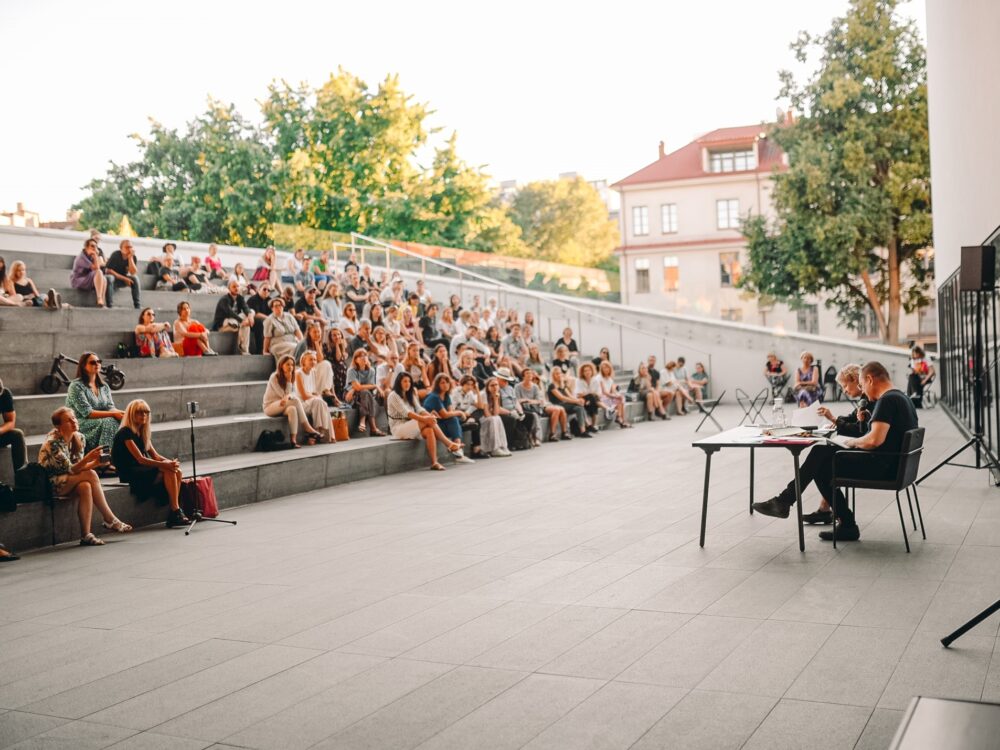 This summer we invite you again to poetry readings on the MO Terrace. Different styles and themes will meet here, and visitors can look forward to refreshing evenings on the MO terrace with favourite or newly discovered authors.
We invite you to get to know, hear or rediscover Donald Kajokas, Enrika Striogaite, Benediktas Janusevicius and others. Poetry readings on the MO Terrace will take place on 30 June, 23 July and 18 August from 19:00.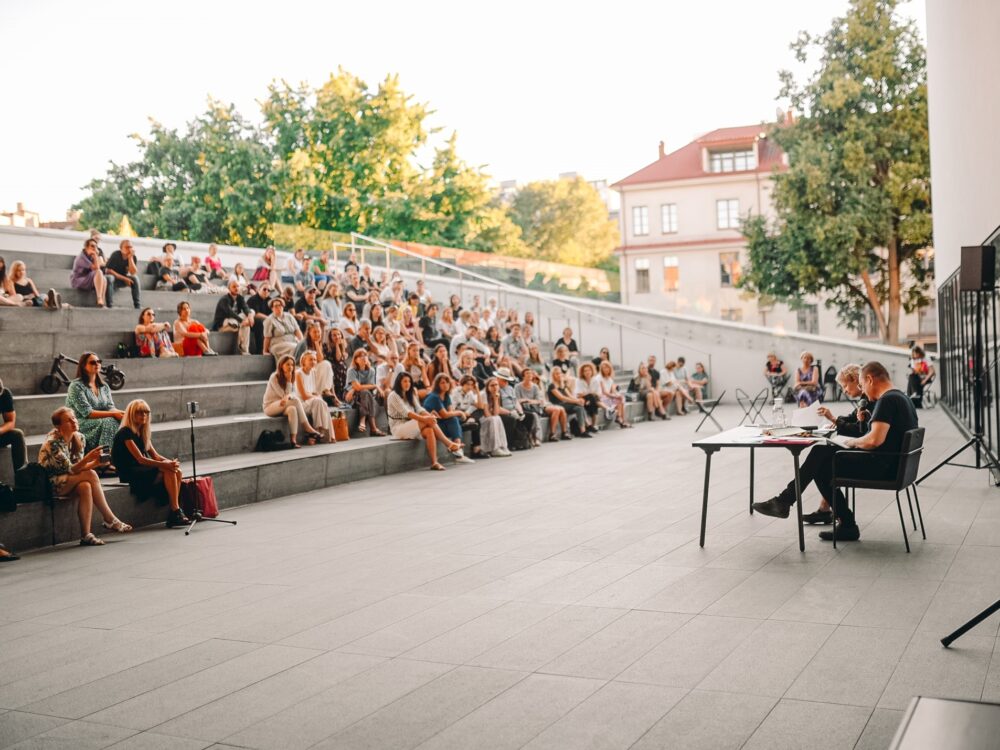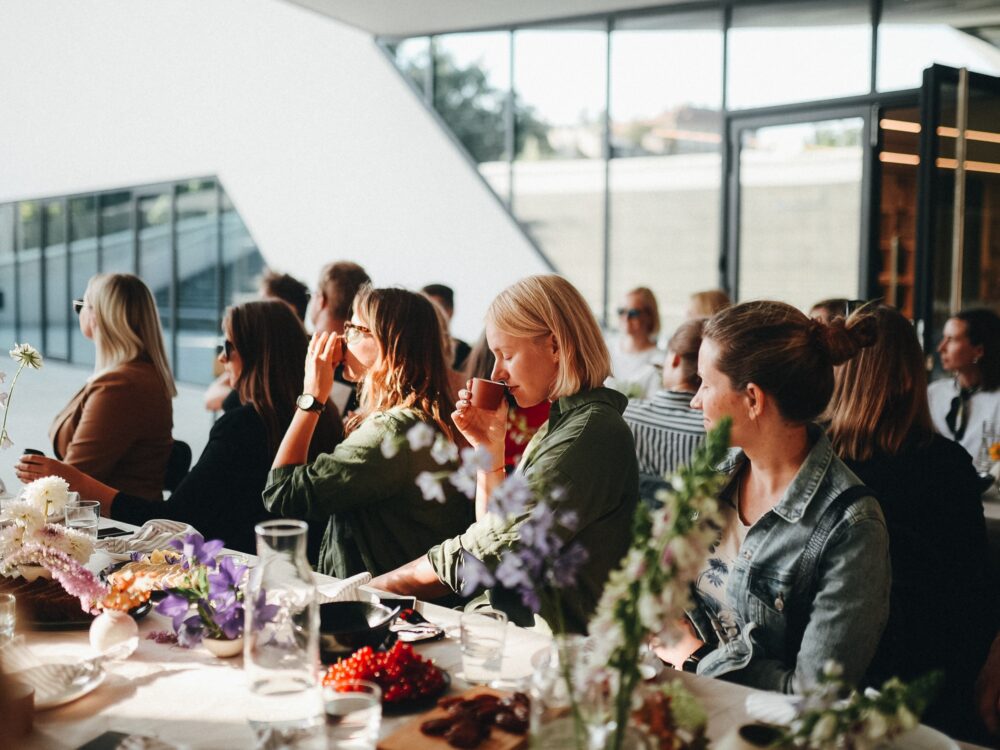 The popular picnics return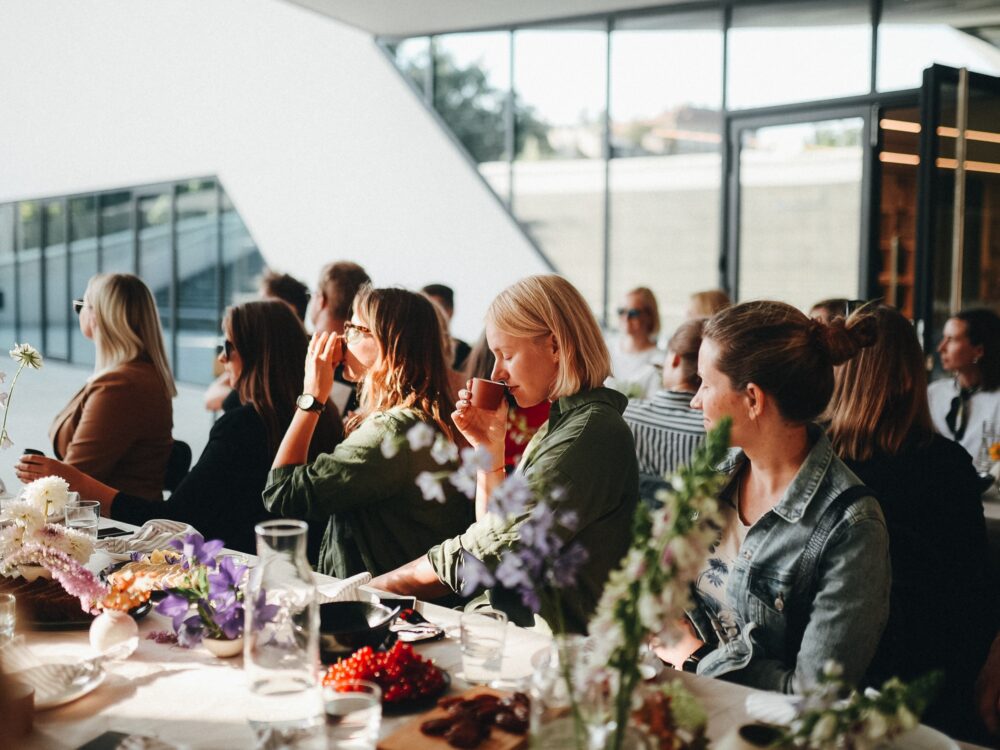 For the third season MO Museum will host picnics organised by the picnic club "First Blush". The club, which fills the table instantly and is already a favourite among picnickers, this time will invite you to travel through the human senses: smell, taste, hearing, touch and sight.
Picnics at MO Museum are an opportunity to meet, take your time and catch a few inspiring moments. Two picnics will be held at MO this summer: on 31 July at 12:30 pm and on 23 August at 6:30 pm.
Dance performances and musical rhythms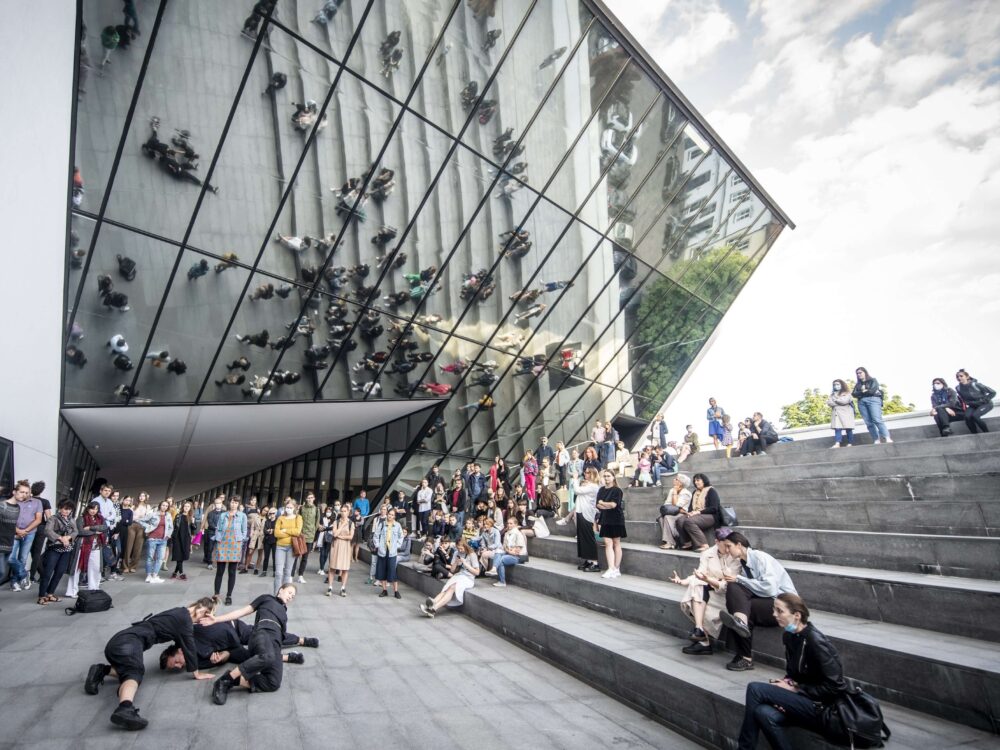 In July, the MO Terrace will host more than 10 performances of the contemporary dance festival "New Baltic Dance". The festival presents its anniversary programme in a new format adapted to today's realities. Dance will also be enjoyed on the terrace of MO Museum.
Music will also be played at MO, with the Radio Vilnius radio station moving to the MO terrace once a month. Founded by DJ and long-time radio presenter Manfred Bajel and artist Kotryna Briedyte, Radio Vilnius is a new online community radio, packed with fresh programmes, sounds and presenters. MO Museum will host a 6-hour radio show by the residents of this radio station, which will be an opportunity to experience radio activities outdoors on the MO terrace.
Radio Vilnius performances on the MO Terrace will take place on 20 June, 18 July and 7 August, from 3 to 9 pm.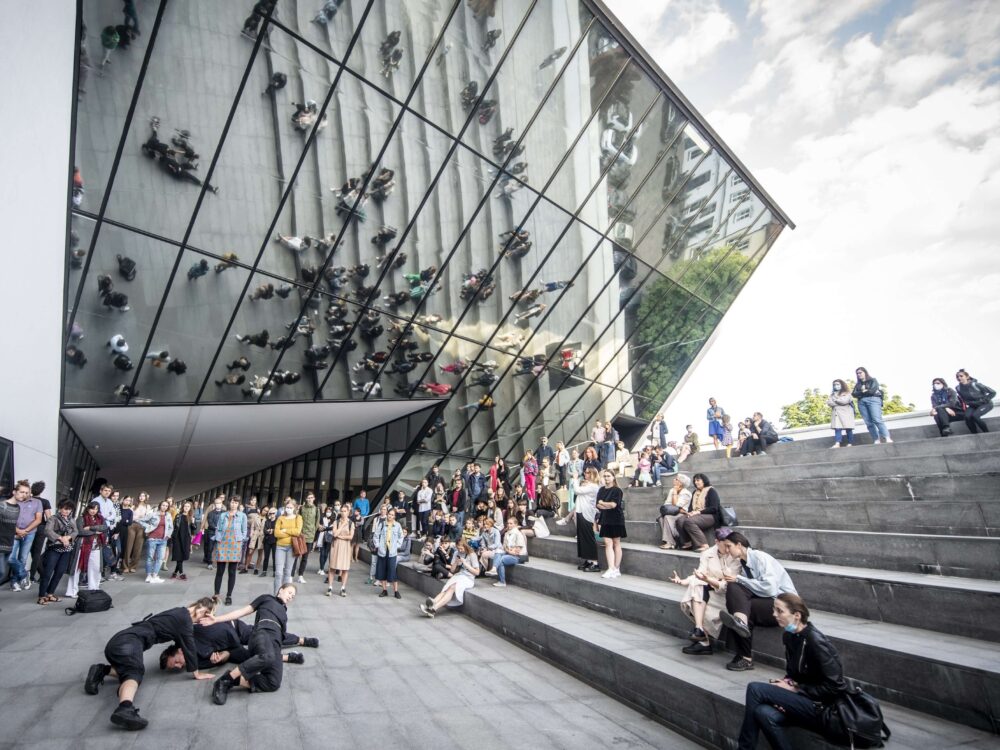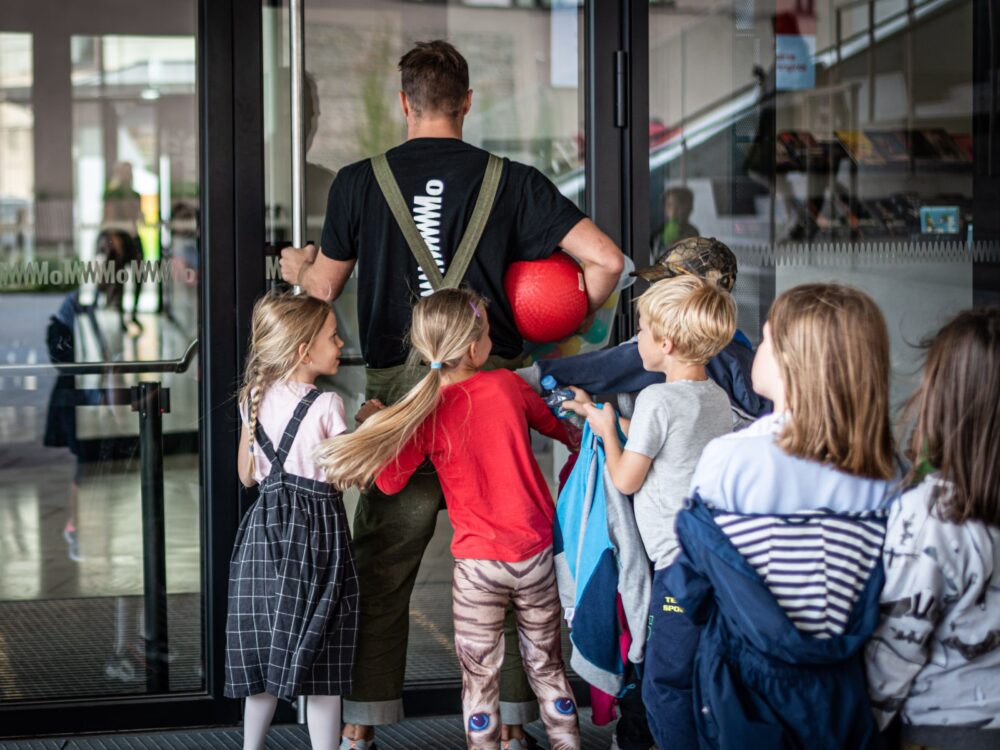 Summer Camps and Family Sundays for children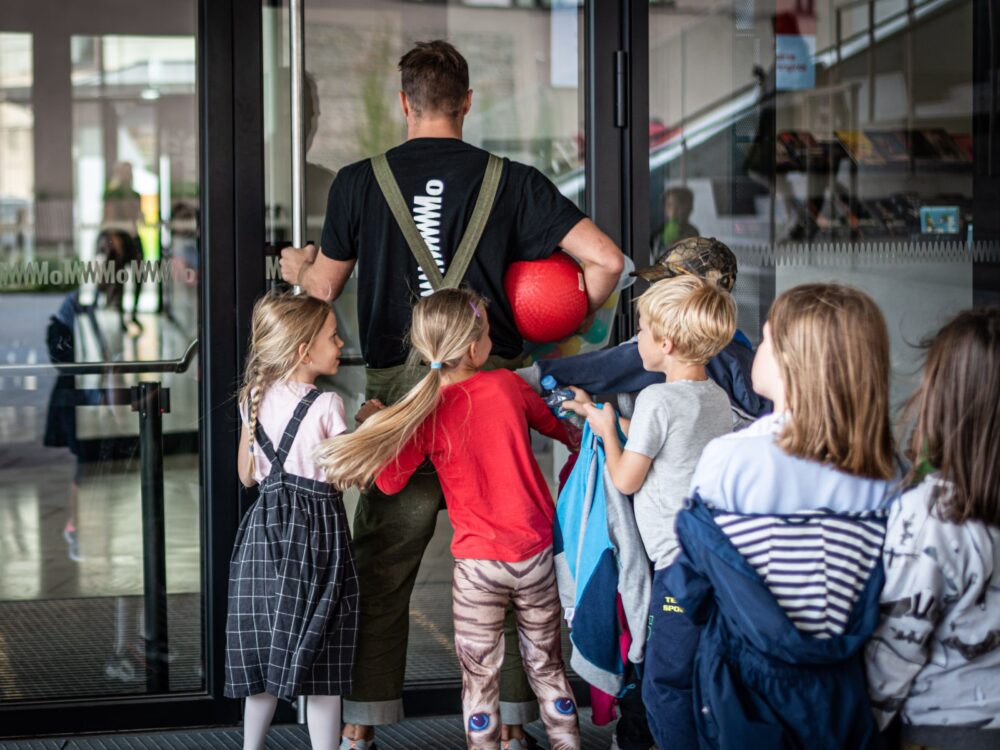 Until 18 July, while the museum's main exhibition "A Difficult Age. Szapocznikow – Wajda – Wróblewski" is open, MO Museum invites to Family Sundays. During the summer, they also move to the open spaces of MO – the MO Terrace. Children will have the opportunity to create performances based on fairy tales together with actors, take part in the orientation game "Thirst for Art" and other activities.
Children can also discover more at the museum with 4 summer camps. Children of 1-4 grades are invited to discover the behind-the-scenes of theatre, create etudes and plays and become directors or actors in the Theatre Camp. children in grades 3-6 can join the creativity camp "Let's Go" and explore the latest artistic forms, create stories, play, improvise and make short movies.
New outdoor space – MO Cube
The MO Cube, which has already been noticed by visitors, will be active in the Sculpture Garden of MO Museum this summer. This is a new meeting place outside MO. In pleasant weather, drinks and food from MO Bistro will be available throughout the summer from 11:00-21:00.
The MO Cube organically complements the MO Sculpture Garden and is an additional opportunity to stop by for a bite or a refreshment. According to the cube's creators, DO Architects, the cube's reflective surfaces allow you to see your own image as well as the MO building or Sculpture Garden. And when the cube is open, it not only echoes the architectural lines of MO, but also makes the static shape of the cube dynamic.
Talks about plants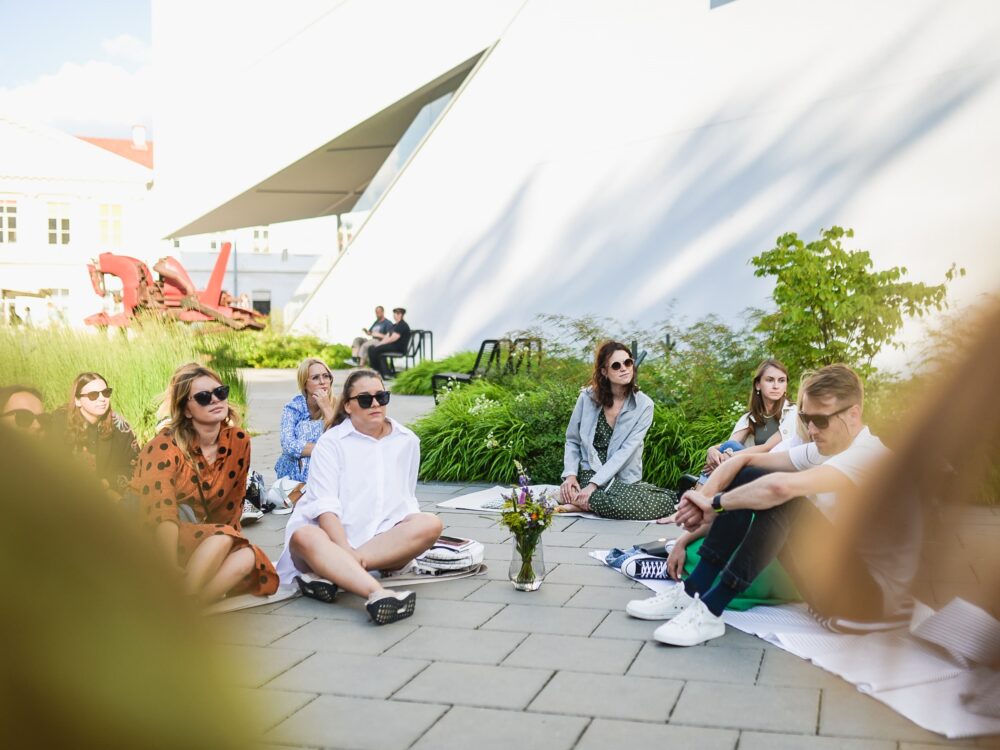 Plant talks will continue to take place on summer Mondays. This time the focus will be on ecology and sustainability. How to create an environment according to the principles of contemporary design, without compromising on nature and in a way that is comfortable for people – these are just some of the issues that will be explored this summer.
This year, talks on plants, design and environmentalism will take place on 12 July, 26 July and 9 August from 18:00.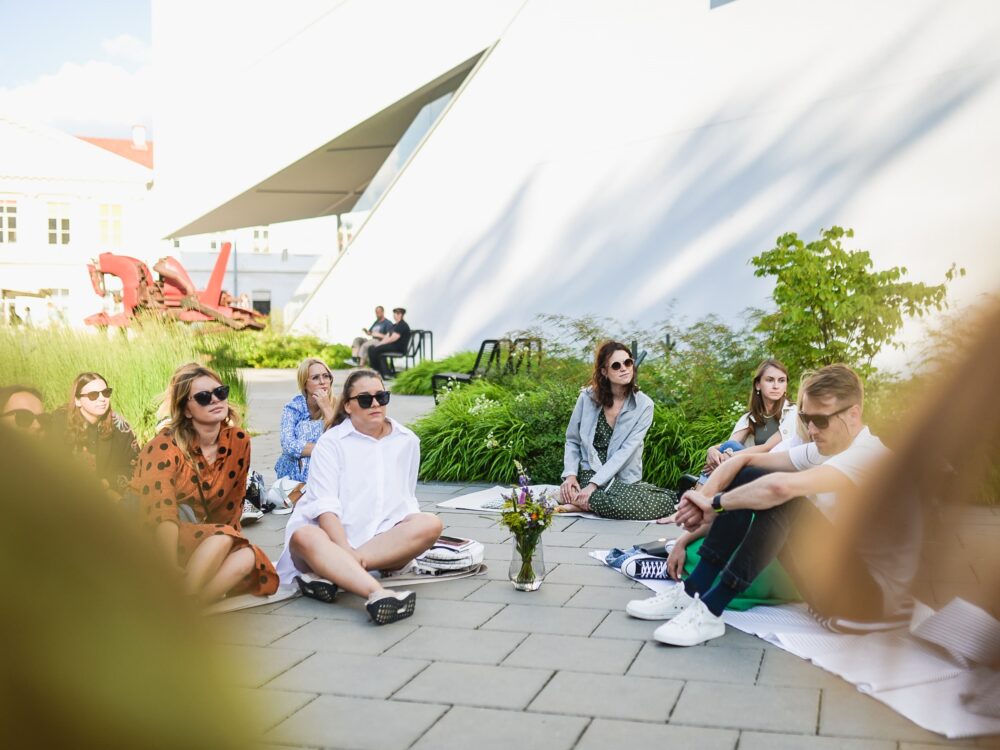 Full programme
For all the events taking place at the MO outdoors – poetry readings, picnics, plant talks, children's camps, Family Sundays and more – visit the MO calendar: