The Art of Feeling Christmas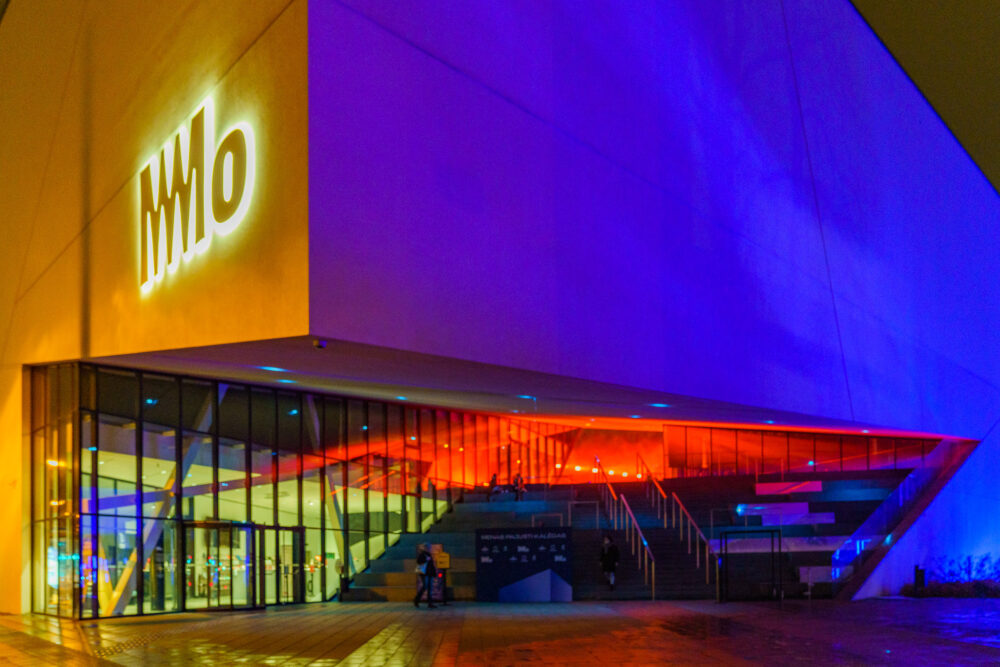 We can't meet inside the museum, but we want to give you the gift of a safe, festive mood and make this quiet, slow Christmas meaningful. The Art of Feeling Christmas is a space full of lights and reflections that will run outside MO Museum from 11 December to 3 January.
During the holiday period, the MO's architecture and outdoor spaces will be illuminated with various colours and reflections. They can be both fascinating and misleading, and in them, you will see yourself from different angles. As you walk by, stop for a look and feel of Christmas – safely, calmly and personally.
The space full of lights and reflections will be open daily outside the MO from 11 December to 3 January, between 16:00 and 22:00. And you'll experience it best without rushing or gathering – on your own. Thank you for keeping yourself and others healthy!
This is an opportunity to experience something new, get inspired, make discoveries and reset your emotions.
We invite you to create your own miracle by strolling through the different MO outdoor spaces. The journey will begin in the MO Sculpture Garden, where the road through the winter tunnel awaits. The different shapes and reflections can help you see yourself from different angles. After exiting the tunnel, you'll have to overcome the Hill Challenge – the altered stairs to the MO Museum's terrace. The big challenge is to leave bad thoughts, anxiety and haste behind you with each step, and reach the light on the MO's terrace. It is a true moment of refreshment!
Special e-guide
The journey is accompanied by music. We've created a special e-guide – an electroacoustic soundtrack enhanced with ambient sounds and winter motifs that will make it easier to relax and take in the miracle. You can listen to it on your own with your smart device and headphones.
MO Holiday Post
We've found a way to convey warmth safely during the holidays this year – by sending heartfelt handwritten greetings to your friends and relatives! A postcard mailbox will be waiting for you next to MO Museum – pen your greetings and together with the Lithuanian Post we'll make sure that they reach the addressees! After all, a postcard received by mail is like a hug in an envelope! And hugs are one thing we all miss these days.
Wishing you magical Christmas moments!