We celebrate our 2nd birthday with communities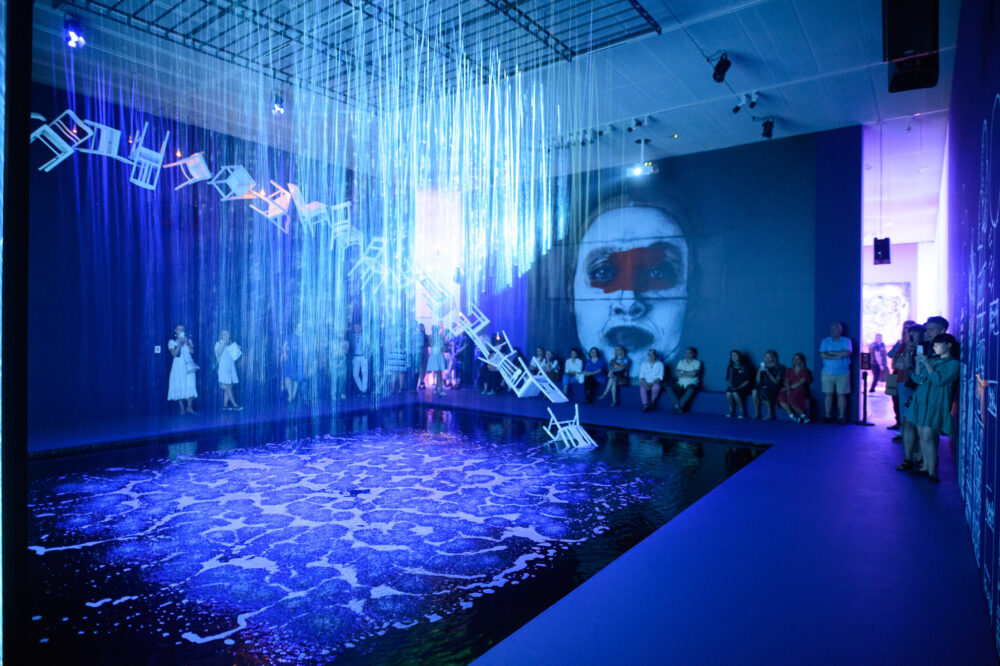 Celebrating our 2nd birthday on October 18, we're giving you attention. During the birthday and the festive month of October we invite you to celebrate by offering a variety of events, meetings and inspirations to different communities.
We create a museum as a spot to meet and communicate. Talk to like-minded people, discover art, and yourself.
The birthday present – attention
"We create a museum as a spot to meet and communicate. Talk to like-minded people, discover art, and yourself. Therefore, this birthday month we want to be together with various communities that meet in the museum to experience and be inspired ", says Milda Ivanauskienė, Director of MO Museum.
We invite you to talk about holidays and celebrate art throughout the month. On October 15th and 16th "Art of Celebrating" events will take place, including Creative meeting with Vladimir Prudnikov and his students, "Meeting with an artwork" together with Beata Nicholson, creative workshop with a painter, author of the MO collection Andrius Zakarauskas. Each event will talk about the celebration from a different angle and analyse how we envision and what the art of celebrating is.
Both on the eve of a birthday and on a festive Sunday, we offer special creative workshops to members of our community – MOdernists – together with a young painter, the author of the MO collection Linas Jusionis.
We also invite our neighbours, MO guides, volunteers and educators to different activities. Neighbours are invited  to a guided tour of our main exhibition "Why Is It Hard to Love?". MO Museum guides, educators and volunteers are invited to watch the film "The Greenaway Alphabet" directed by the curator of the main exhibition, Saskia Boddeke. There will also be a morning tour for seniors in October.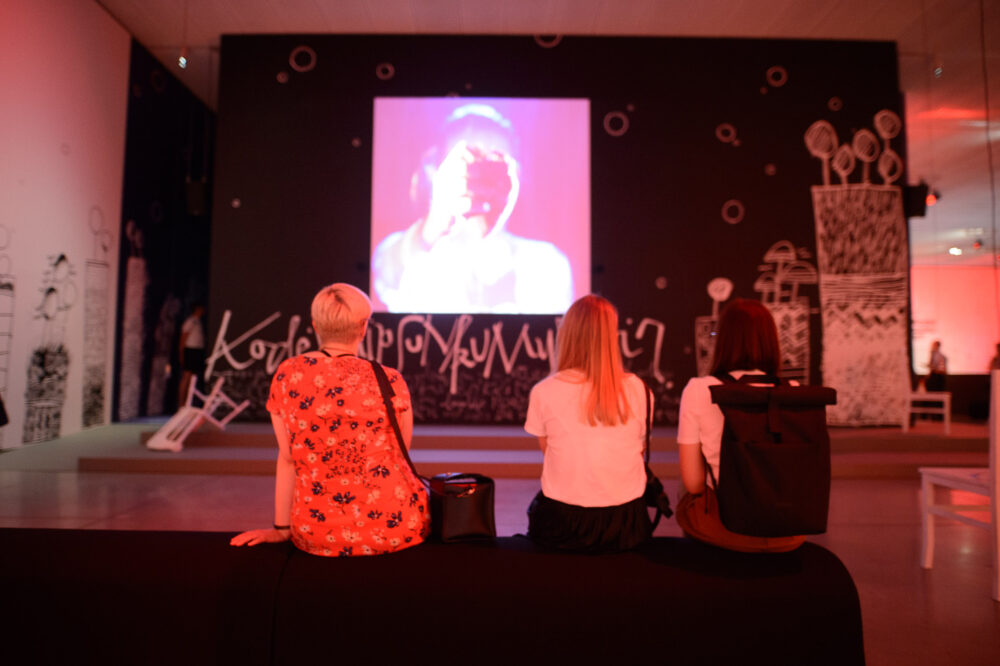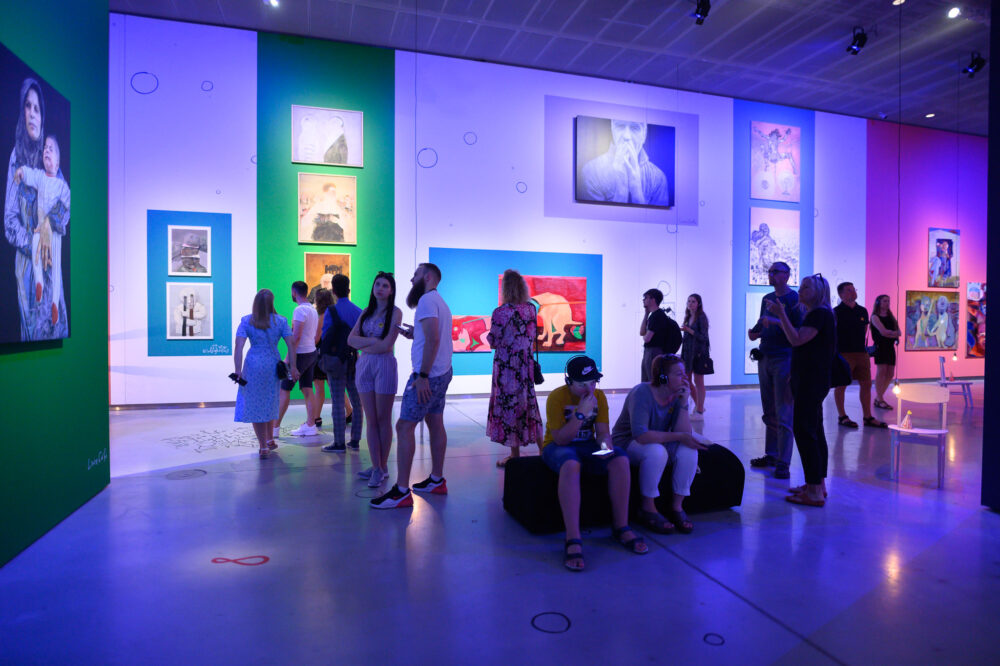 What will happen on October 18th in the museum?
Like last year, we will continue the campaign "Pay as much as I want" on our birthday. At any time on October 18th MO visitors are invited to have their opinion and decide the ticket price themselves.
On a festive Sunday we invite to Family Sunday, there will also be guided volunteer tours. Currently, we exhibit a main exhibition "Why Is It Hard to Love?", a small exhibition "From That Opera" and an exhibition in the lobby "Through V.B. perspective: Artworks by Linas Jusionis".
A small surprise awaits the visitors on a birthday – they will be greeted at the ticket office and a festive "hello" will be said every time by a different employee of the MO administration. MO Bistro also prepares dessert, especially for the occasion.
A unique experience for children – Night at the Museum
In October, we offer children a unique experience and memory – the first children's night in the museum organized in Lithuania. Children will find creative tasks, music, songs, fairy tales, even treasure hunts and most importantly – a real night with pyjamas and sleeping bags in the museum.
There will be two children's nights at the museum in October – October 25th and 29th.
Teachers will be invited to the conference
In October, too, we traditionally invite to meet teachers who are participants in the Teacher's Pass program. Distance learning, which has become particularly important this year, has also determined the theme of this autumn's conference.
October 27th we invite teachers to a conference on the theme "The Reality of Distance Learning: What Can a Museum Offer to Teachers?". During it, museum representatives will present ways and various opportunities in which museum online content and museum education can help in teaching and learning. Furthermore, together with psychologists will be analysing issues of children's attention span, behavioural problems and emotion management.