Children's Night at MO Museum – for the first time in Lithuania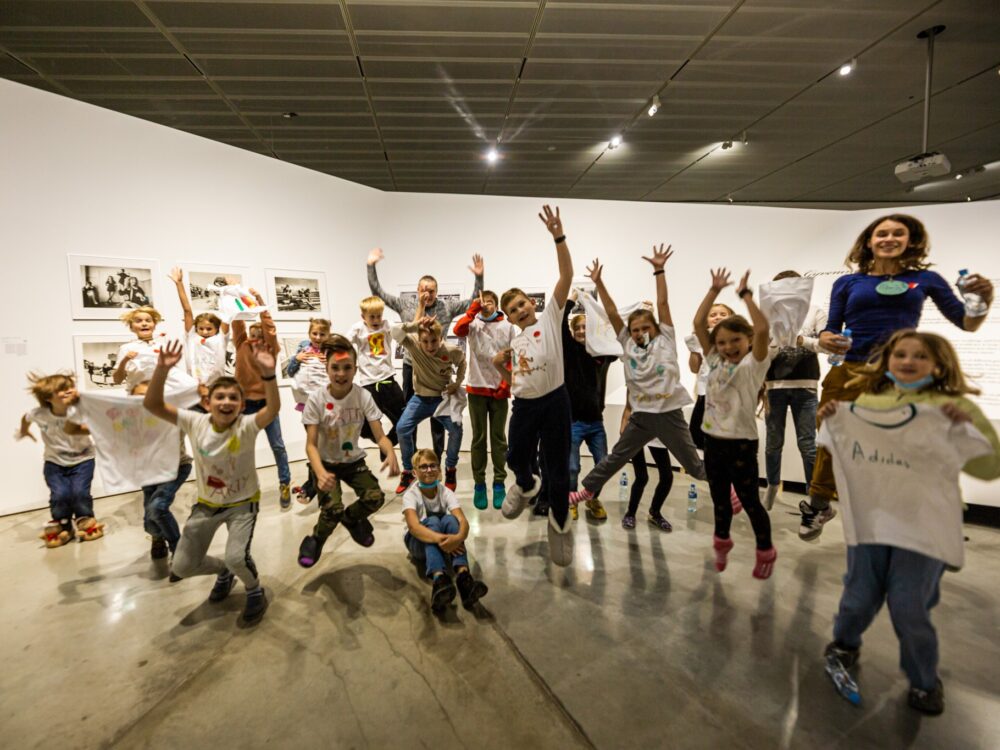 A night at the museum?
After a long time of thinking about an idea full of adventures and surprises, we offered children a memory to last a lifetime. For the first time in Lithuania, a night camp for children – Children's Night at MO Museum. Forty children came to the museum with their toothbrushes, night clothes, slippers and sleeping bags – just like a real camp! So, we have no doubt – this year we will be inviting children to the very popular Children's Night at MO again!
MO exhibitions after working hours, creative tasks, music, songs, stories and even a treasure hunt in the museum. The children share that they experienced a different kind of art experience and after the first camp, they all asked in unison: "And when again?"
New forms to engage children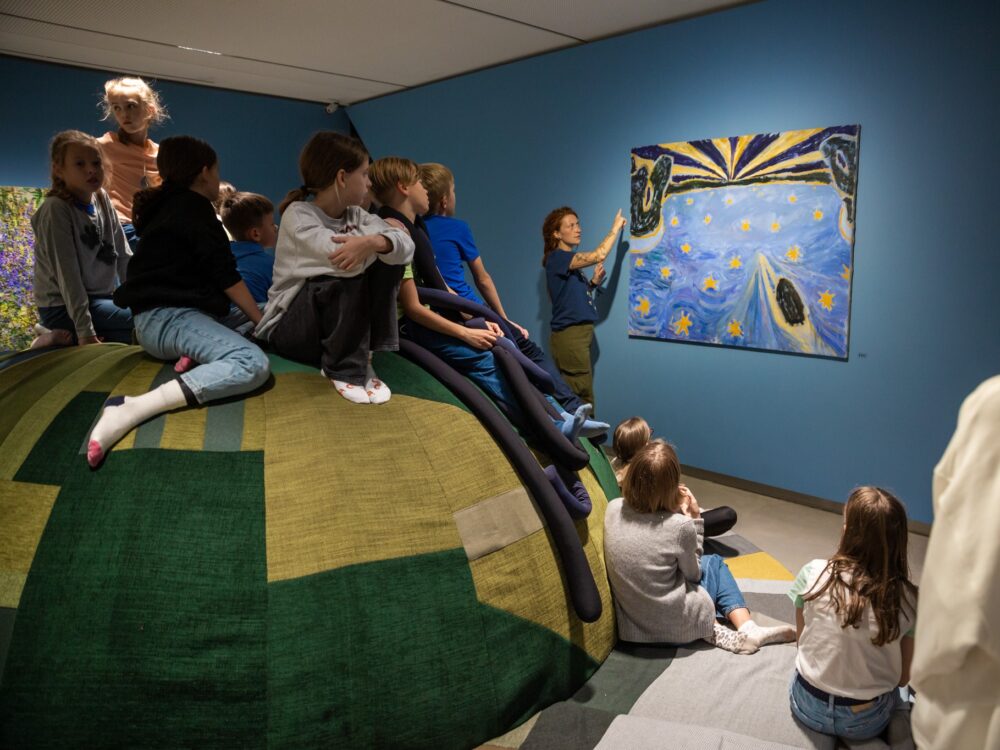 What is a better gift for a child than a memory for a lifetime? A night spent in a museum, linking the art space to their everyday, personal experience, shapes children's attitudes. Perhaps their relationship with museums and art will no longer be blocked by any prejudice that it is not for them? And the personal relationship with art will open up new possibilities to find answers to important questions, to think about themselves and the world.
"The participants of the night camp – the night campers – experienced the museum in a way that no one has ever experienced it before – after working hours and even at night. We want to create inspiring experiences for children, so the MO educators have put together an immersive programme especially for this night camp. I'm glad that children enjoyed it, and when they got up in the morning after a night at the museum, they were all asking the same question – when would we do it again," says Jurgita Zigmantė, Head of MO Education.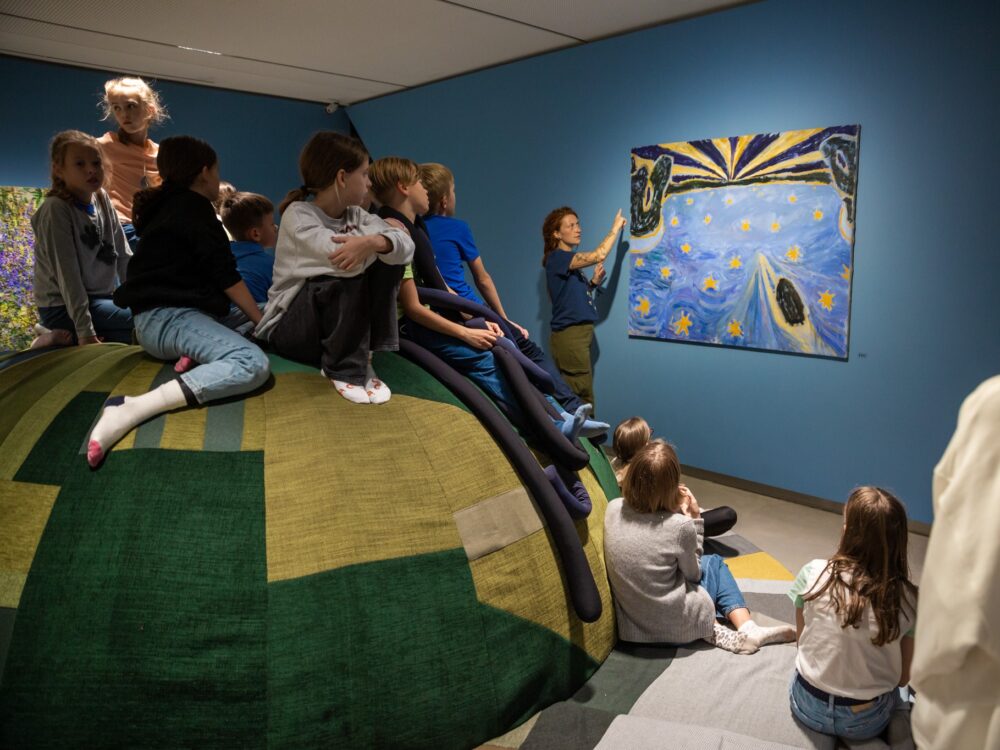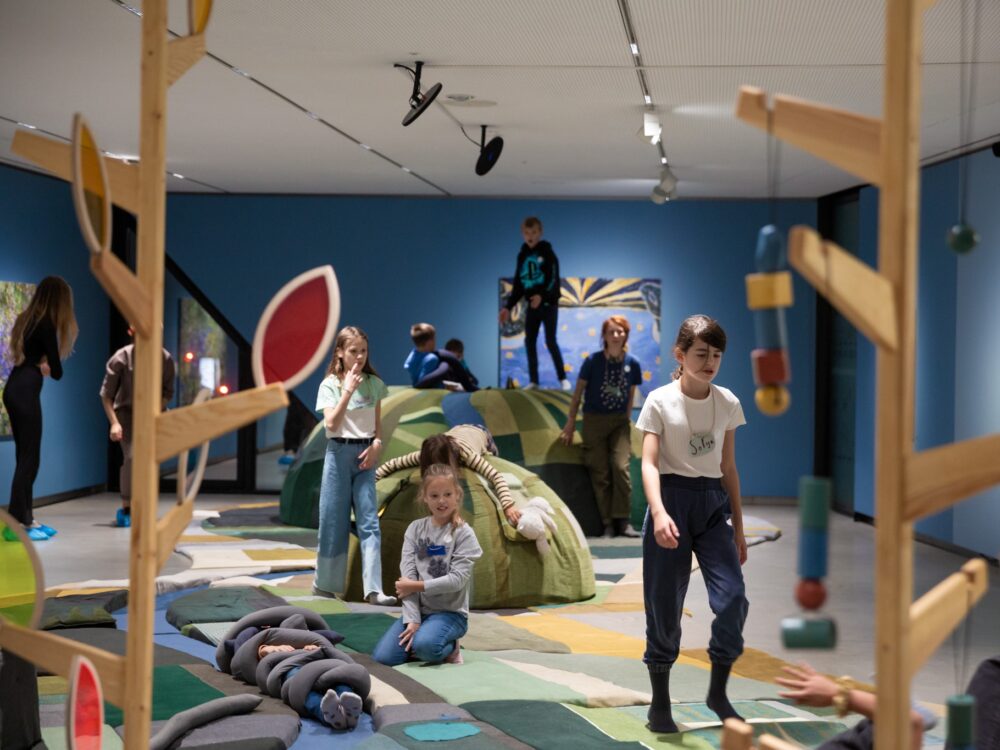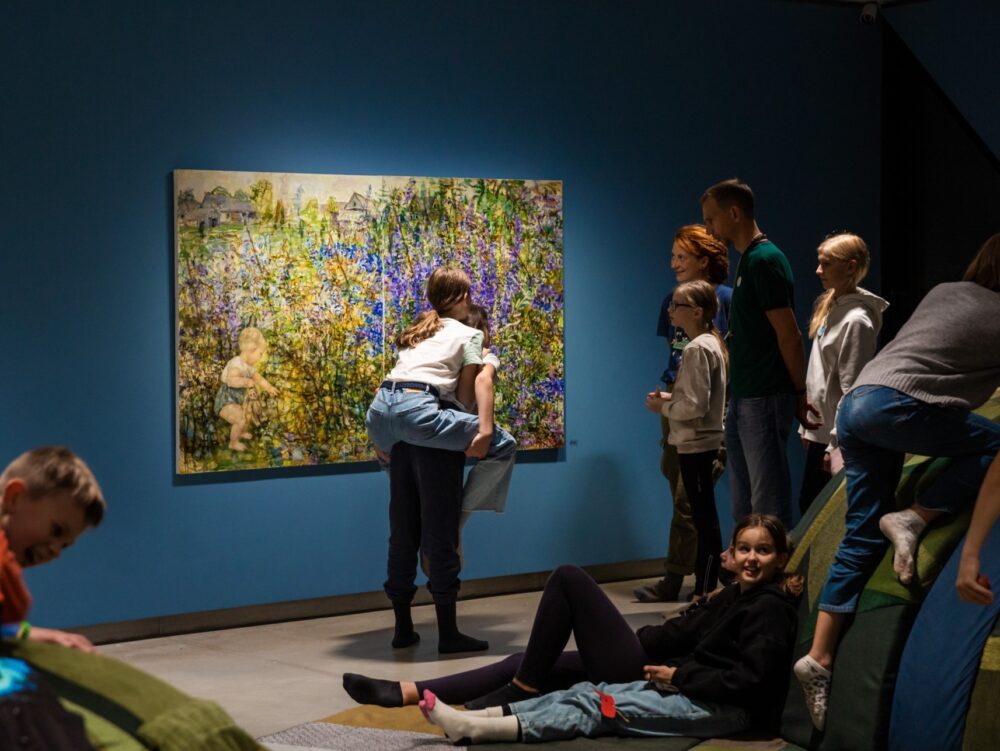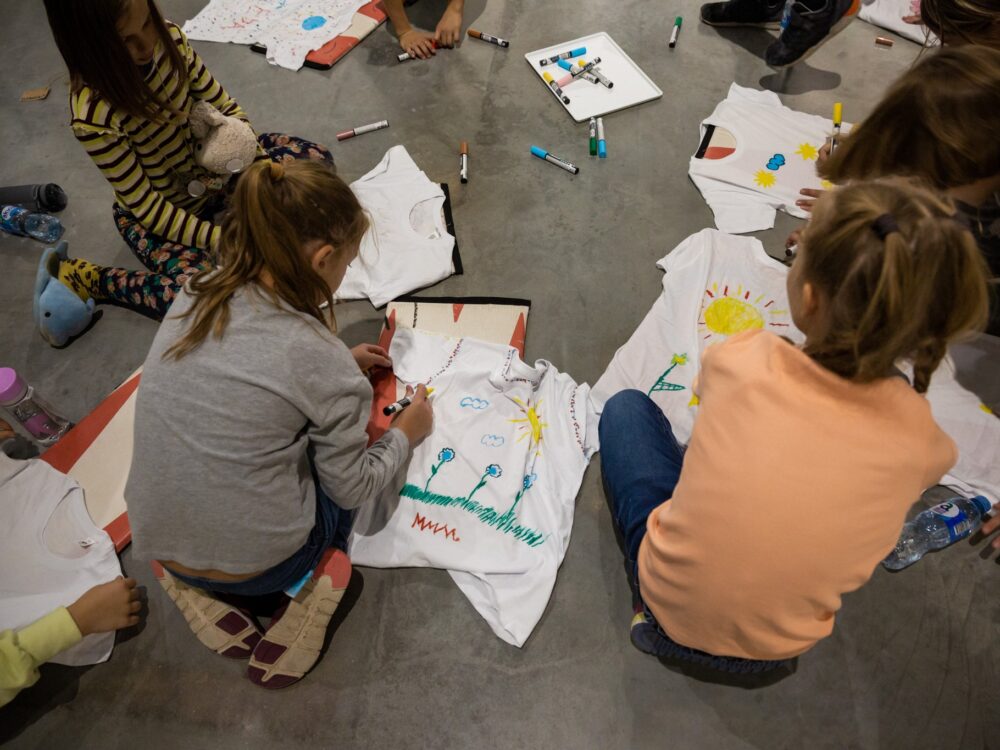 A different way to visit exhibitions, play games and even search for treasure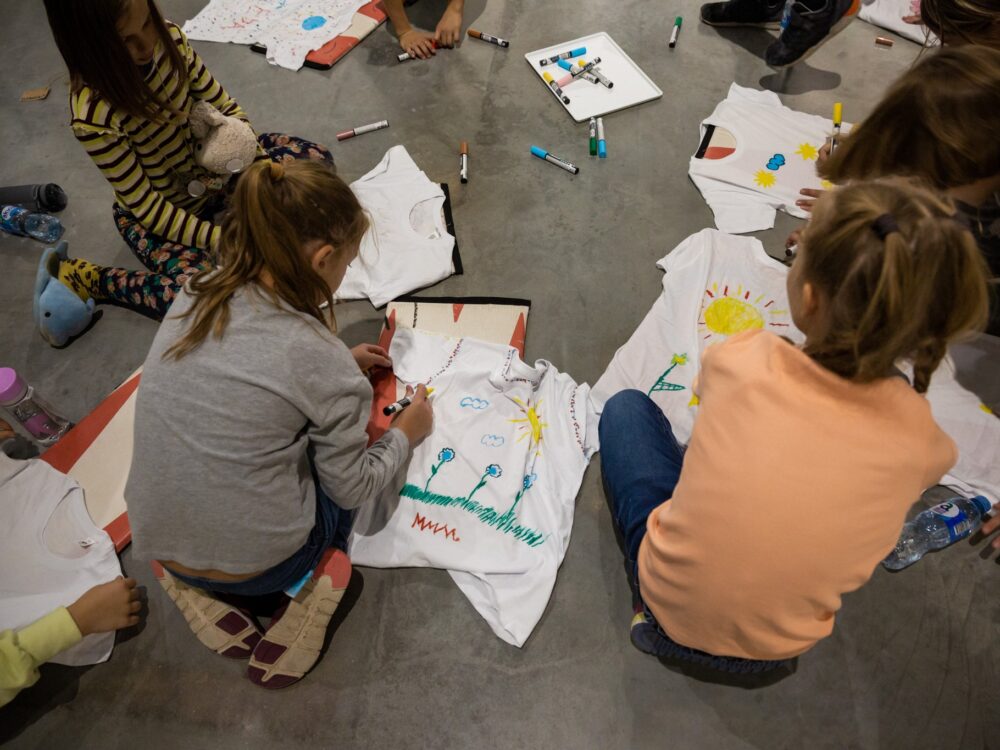 Music, songs, creative tasks and even a treasure hunt – MO educators prepared a wide range of activities for children.
The young night campers, together with the actors of the theatre called "Keistuolių teatras" Eimantas Bareikis, Vaidotas Žitkus and Marija Korenkaitė, and the MO educator Sandra Zubielaitė, dove into various creative activities and classes. Children played getting-to-know-you games, made T-shirts, and after dark they experienced the MO exhibitions in a unique way – searching for treasure hunt with torches.
Justas Tertelis and Jurgis Marčėnas, actors from the theatre called "Keistuolių teatras", prepared a musical programme for the night visitors. And the most enduring campers could also enjoy a night film.
Children mostly appreciated the unique opportunity to be in the museum after working hours, when there were no other visitors. They were most impressed by the treasure hunt in the exhibition hall, the creative activities and, of course, the overnight stay in the museum, which they all described as an unexpected adventure.
We'll do it again!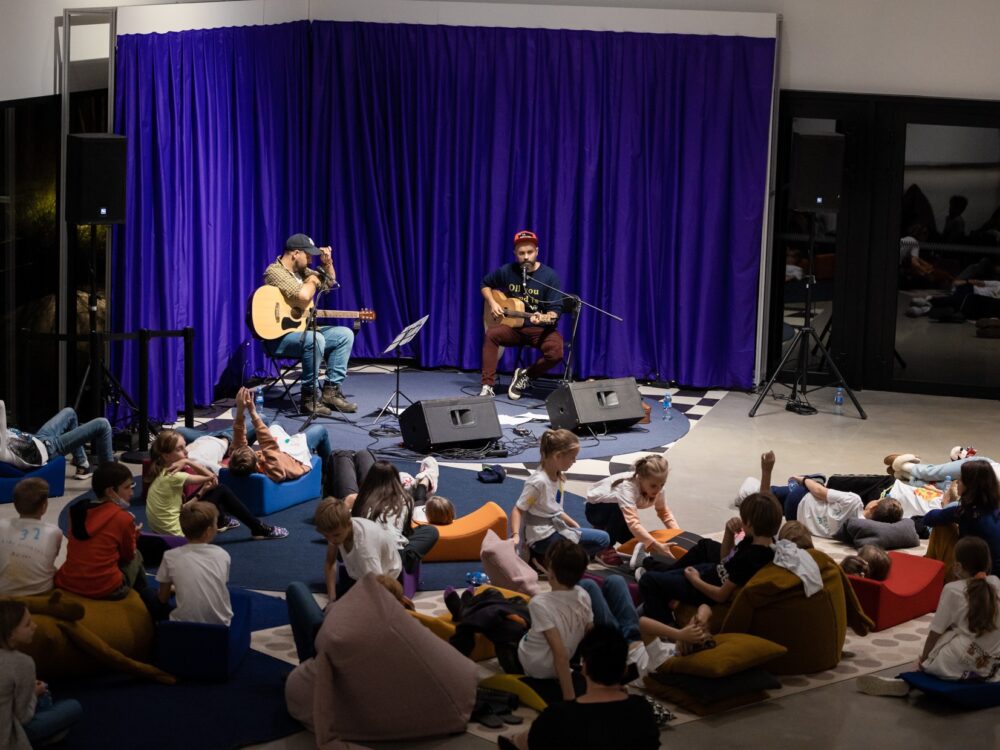 Children full of excitement didn't miss a single activity at the night camp. And when they got up in the morning, they shared their impressions and emotions at breakfast. It is clear that children's interest in such activities is very high, and we promise that "Children's Night at the Museum" will take place a second time this year. We are looking forward to it!
Stay tuned!