Cultural reflection leads children to an open and curious attitude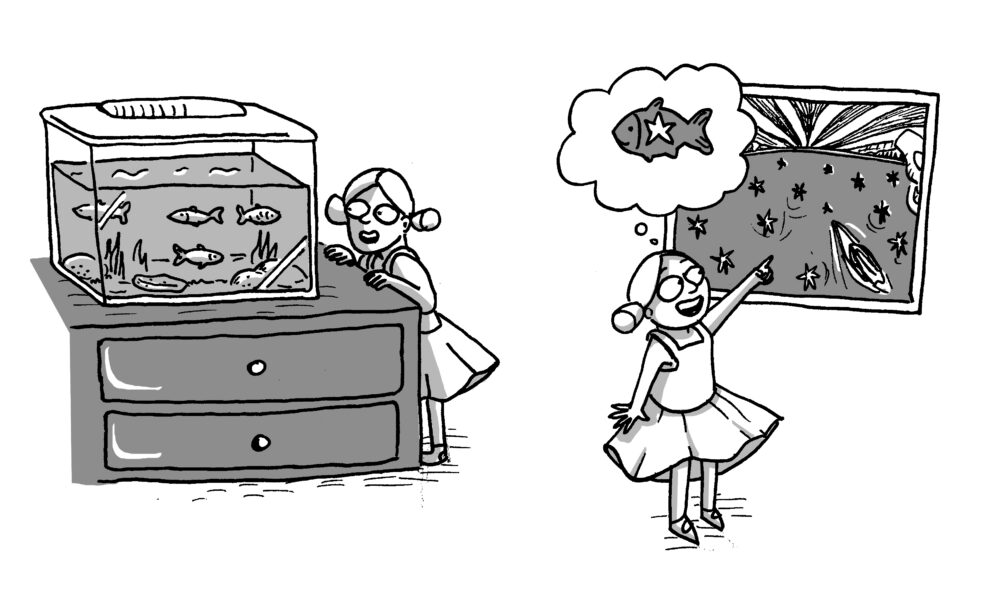 Knowledge and culture. How do they complement each other? When to involve children into culture and what can adults learn from this process? Karen Vanhercke, the curator of the MO exhibition for children "Lake Full of Stars" and a long-term expert in education in museums, has something to tell.
Also, enjoy the beautiful comics created especially for this exhibition by Miglė Anušauskaitė!
By the way, exhibition for children "Lake Full of Stars" will take place until November 7. At the moment, when the main exhibition of the museum is changing (until September 4, when the exhibition "Celebrate for Change" will be opened), you can visit the exhibition at a lower price. Look here for more information:
Holding on Loosely
Cultural learning works a bit like flying a kite. As participants in a culture we can find ourselves on both sides of the line, sometimes holding on to it standing safely on the ground and benefitting from our strong connection and sometimes using all the leadway to do our dancing in the winds of change. "Holding on Loosely" seems to be what constitutes cultural learning for children as well. Children, more than any other age group, need to learn to negotiate the two "ends" of culture: the need to belong is strong in children as is their need to explore bigger horizons. The text below explains how children do all that in relation to art.
Gained experience helps to interpret the present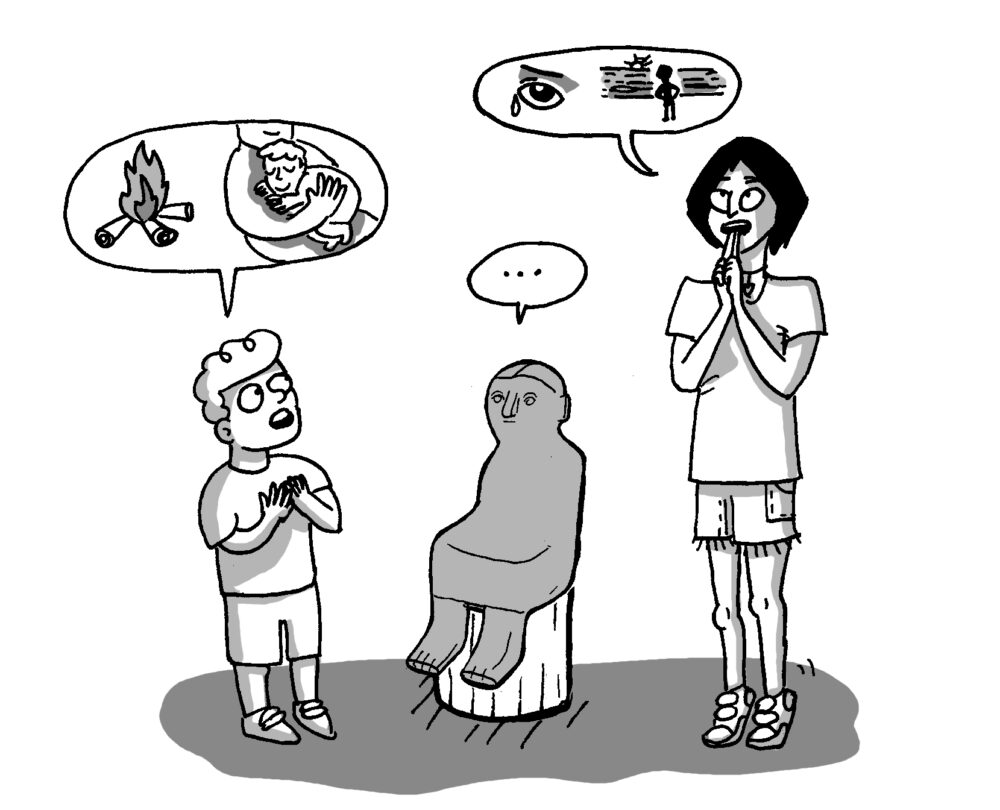 According to neuroscientist Barend Van Heusden, children are constantly comparing what they experience with what they remember. That is how they engage with life and how they engage with culture. Adults do this as well, the only difference is that adults have different memories than children – and more of them. That is why in relation to art they will respond differently to the questions: Is this beautiful? Is this interesting?Is this meaningful?
Memories come from the past. And what is the past? From a neurological point of view the "past" can be less than a second ago. In a laboratory setting scientists study how the human brain perceives motion: for example a ball rolling across the table. The brain creates images (memories) for each "position" of the ball and compares them. Based on this comparison we can induce that: A. The object has moved and B. Time has passed.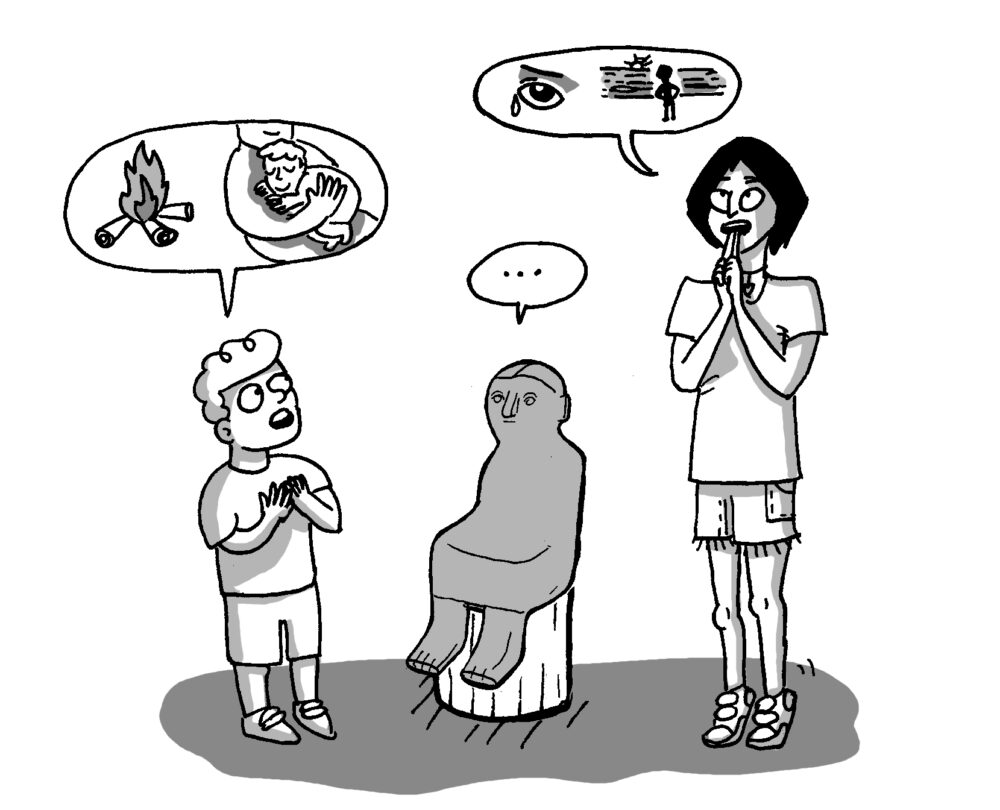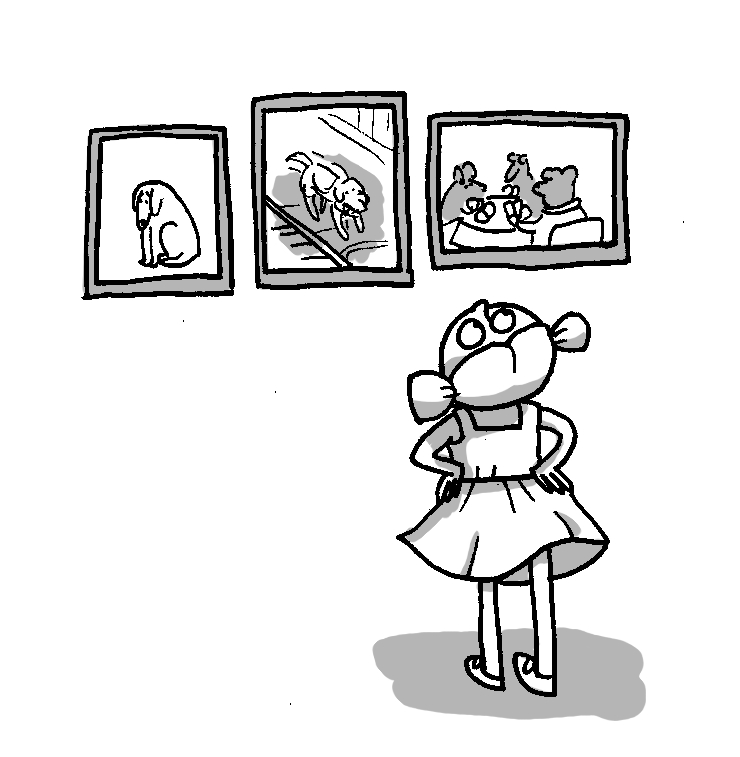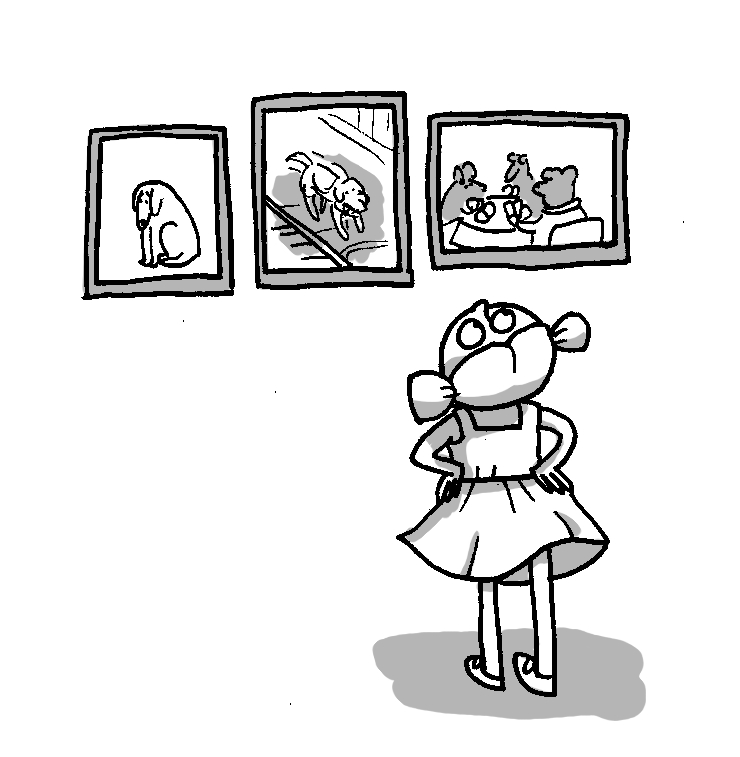 However, in a cultural context the "past" usually spans more time, but the "comparing" we do is the same. All our ideas are based on previous notions, even the most novel ones. That is why we drag old "visualizations" around in our memory. The more experiences we accumulate, the more comparisons for our subsequent experiences and the richer our perception of them will be. Also: the more critical.
If a child has experience only museum visit, and it happened to be boring, his or her conclusion might be that all museums are boring. Visiting the museum more often and having all kinds of experiences, will allow the child to have a more balanced and overall more positive view of them.
Children development stages and cultural experiences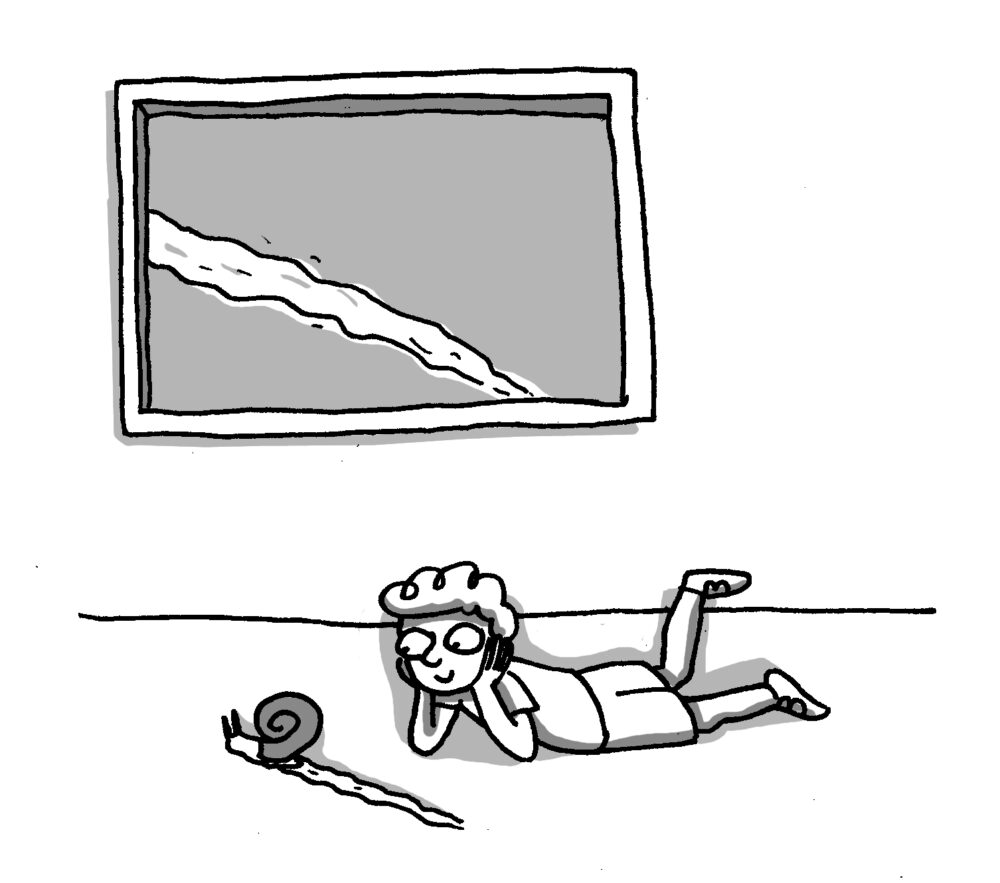 Van Heusden defines culture as a cognitive process, based on our ability to make memories and based on our perception of time. Culture starts "happening" for children the moment they develop a sense of present and past. That is when they can start using their memories more deliberately to "deal" with some of the changes they perceive around them. According to Van Heusden this happens around the age of 7.
That doesn't mean children should wait to go to a museum until they are seven. Perception develops between the ages 0–4 and bringing children to the museum in early childhood is a fantastic way to acquaint them with many different aesthetics. They have amazing observation skills and they have loads of fun exploring the museum using all their senses.
The real super-power – when it comes to cultural reflection – is imagination and children develop this skill between the ages 4–7. Parents who visit the museum with children around the age of 7 will enjoy a lot of conceiving, acting, drawing, collecting, emoting and intuiting. This is also the age of story books and walking around in a museum with a 7 year-old may feel a little bit like walking around a picture book, with lots of cool "characters".
Gradually these age-specific skills will give way to conceptualisation – between the ages 7–9 – and to analysis – from 10 and up. These two new skills allow children to articulate and contextualise their experiences with art and learn from its symbolism and context. Conceptualisation and analysis are often considered to be more "mature" forms of cognition than observation and imagination, but there really is no hierarchy.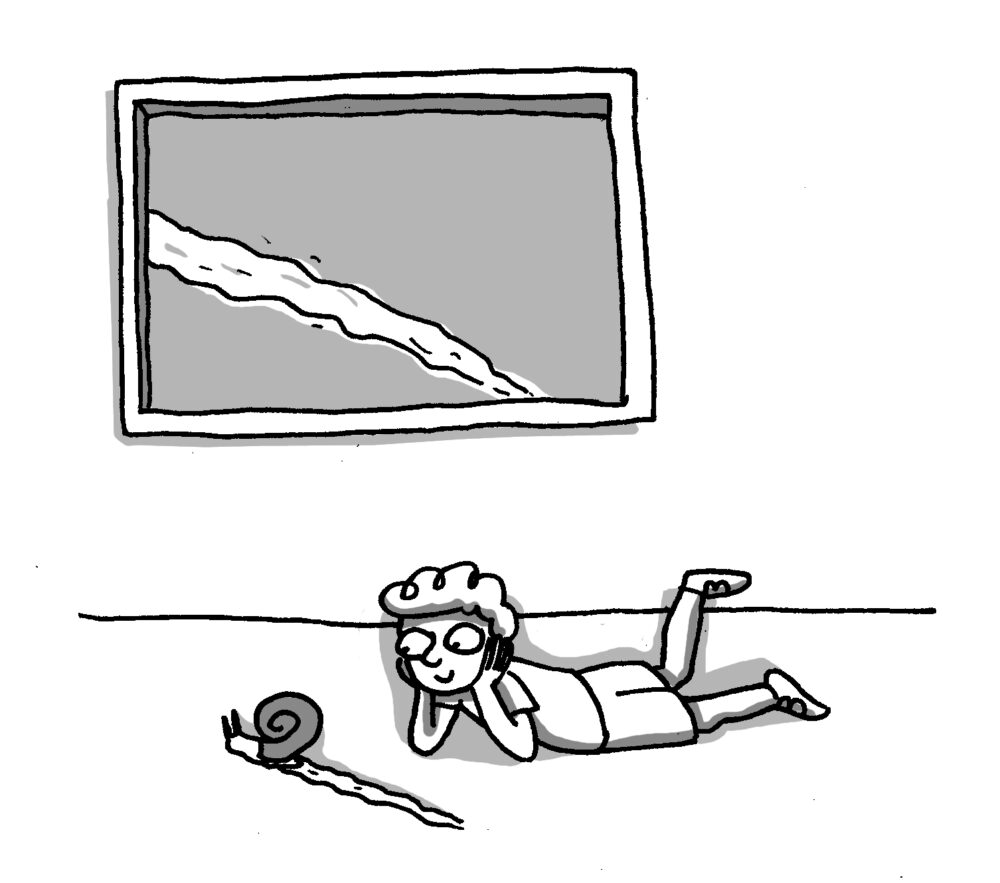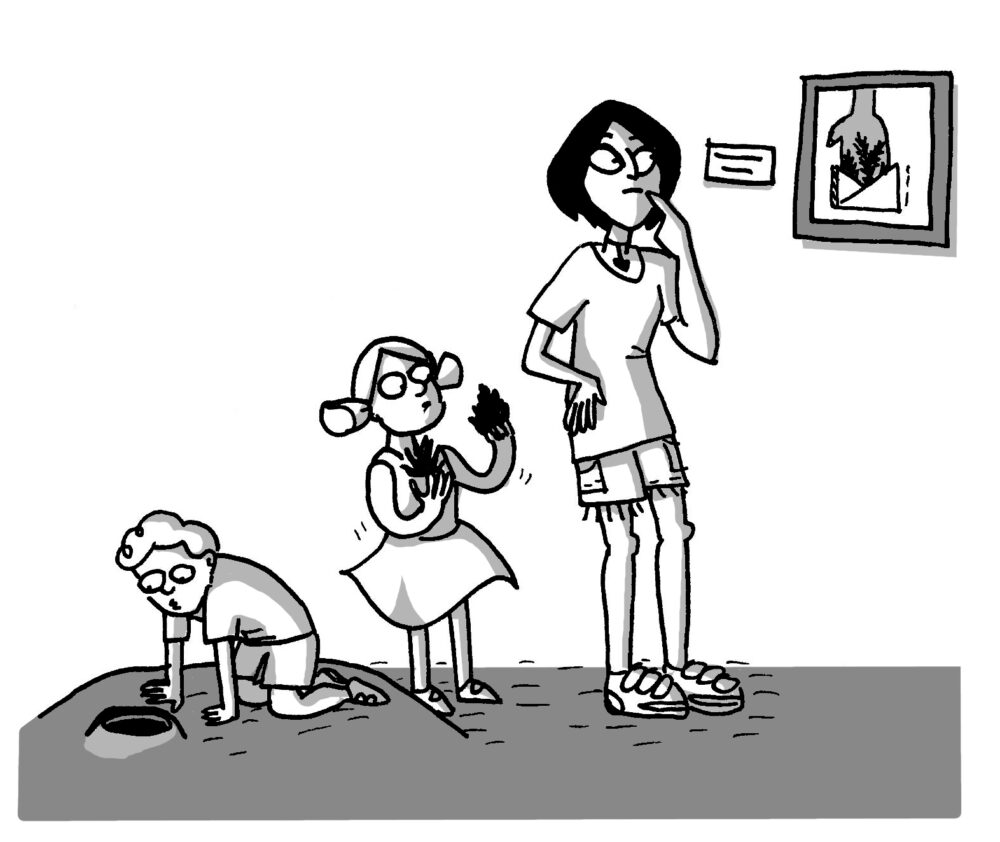 Integrating culture into the learning and cognition process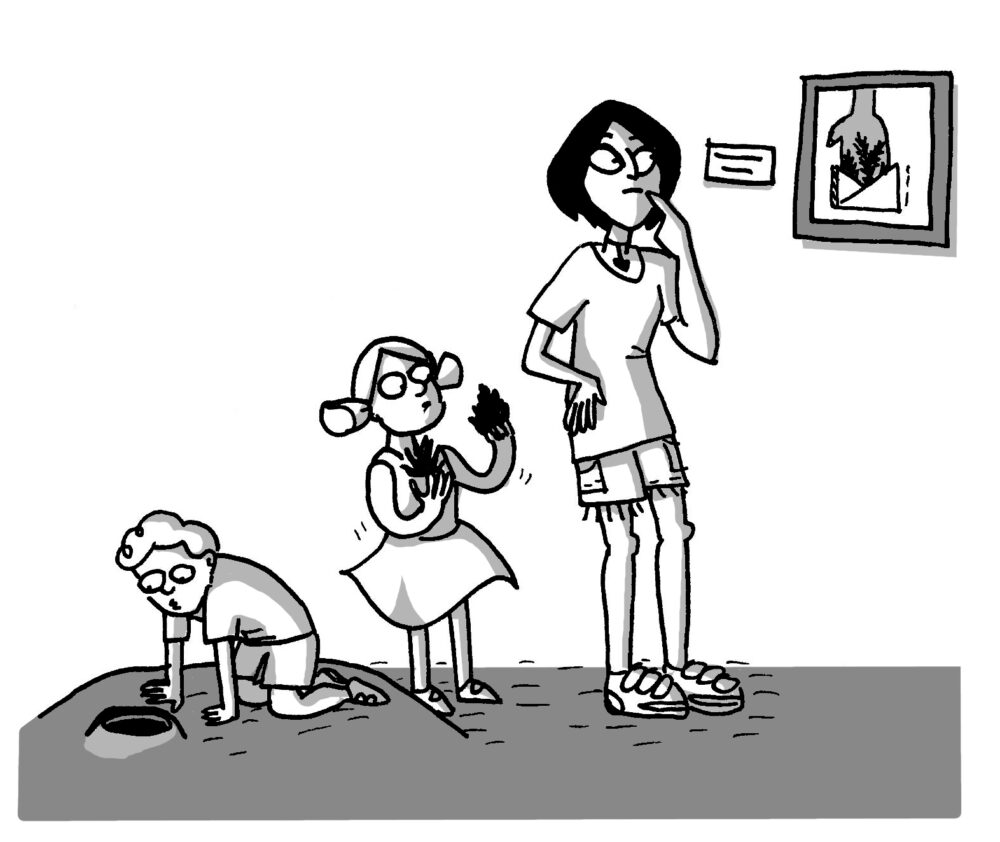 In 2010 neuroscientist Baren Van Heusden published his Culture in the Mirror Theory as part of a proposed educational reform in the Netherlands. He argued for more integrated education with culture as the connection between all areas of scholarly interest. He wrote: "Through the prism of culture children understand their actuality".
Similarly, at MO Museum, we encourage children (as well as adults) to engage with art in an integrated way, unraveling the meanings of the works that are relevant to their lives.
So, you can experience it in the exhibition "Lake Full of Stars". Family ticket for a discovery time – here: