Introducing a unique exhibition for children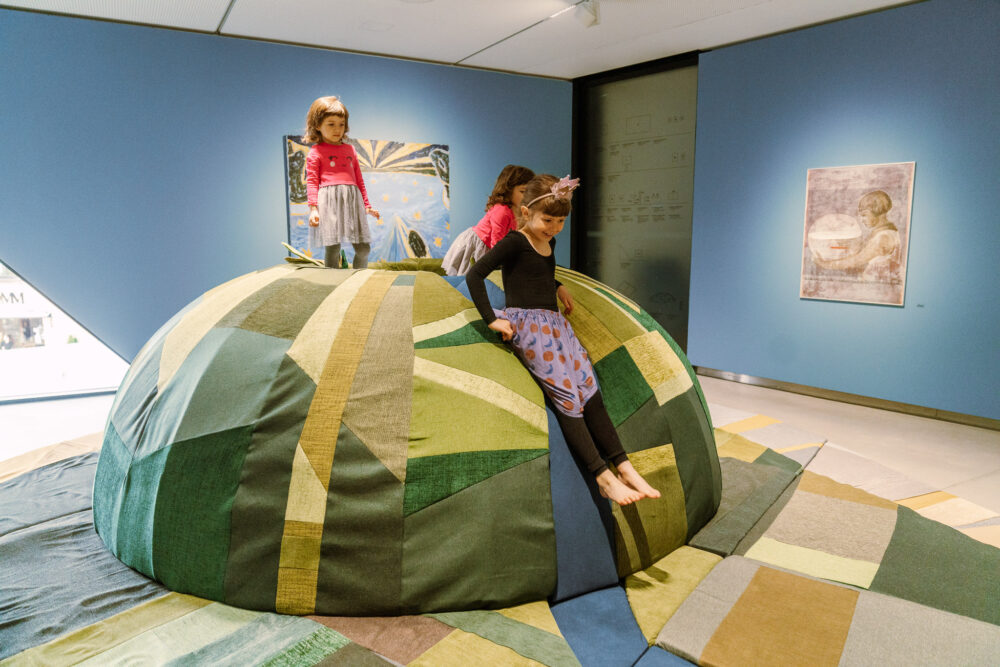 For the first time, we are presenting a unique exhibition for children – "Lake Full of Stars". We invite children to dive boldly into art exploration: to create, try and discover for themselves. The exhibition will be open from 6 June.
In "Lake Full of Stars", children will play, interact and experience art in new ways – by trying, improvising and experimenting themselves. We have also created an audio guide for children, and the architecture of the second floor of the museum will amaze both children and adults.
Understand art, play and learn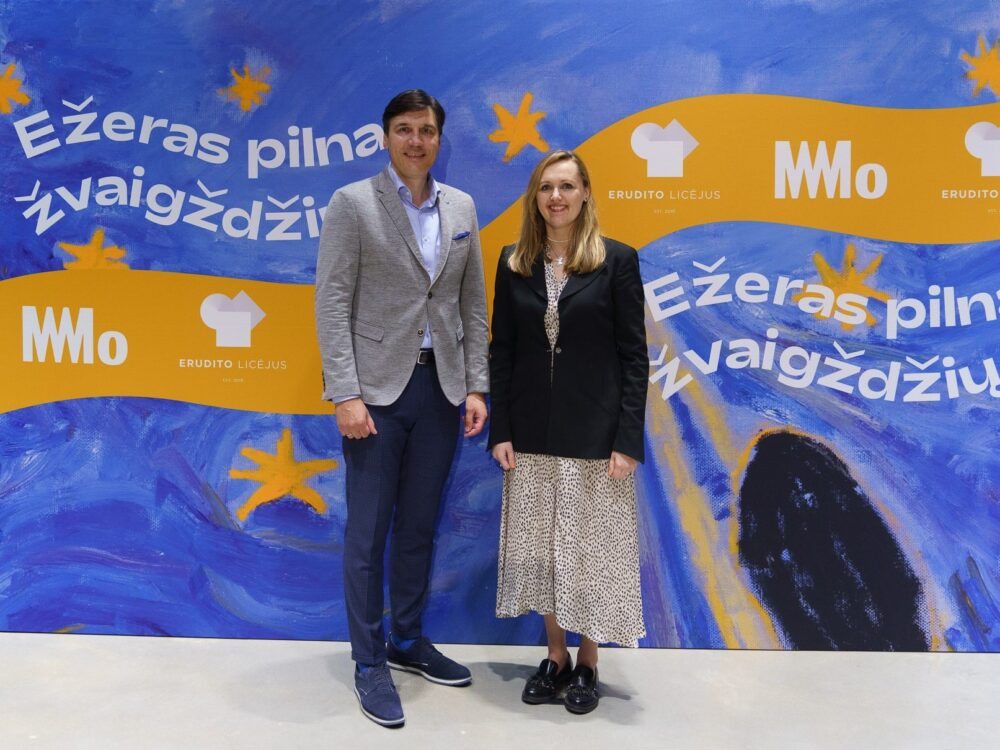 "Art is art, whether seen by a child or an adult. Only children discover the meaning of an artwork using different skills: they rely more on imagination than analysis, they pay more attention to details than to context. In this exhibition, we invite children to discover and understand art through play, an activity they are happy to engage in," says Milda Ivanauskiene, Director of MO Museum.
"The concept of this MO exhibition quickly caught our attention as education systems of the future are based on inclusive and experiential learning as well as development of emotional intelligence. We wanted to support such an initiative. The creation of learning and educational environments is crucial for new educational programmes for children. We believe that this exhibition will become an original phenomenon combining new educational values with innovations in art cognition," said Dr. Nerijus Pacesa, the founder and head of "Erudito licėjus", the partner of the exhibition, on the occasion of the opening.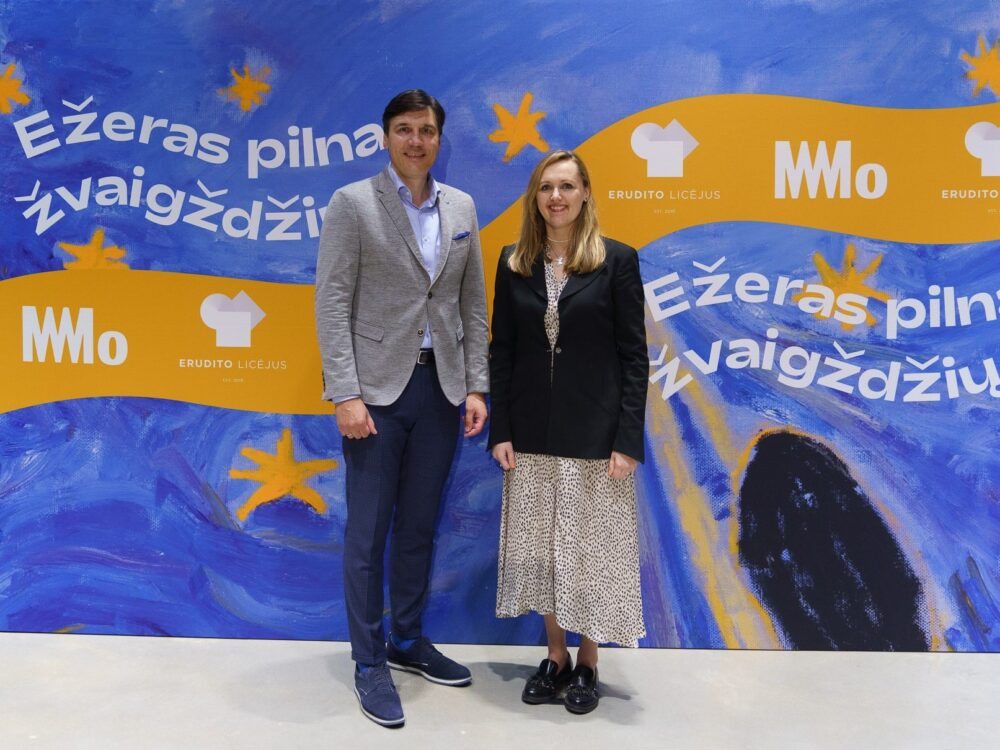 Engaging in dialogue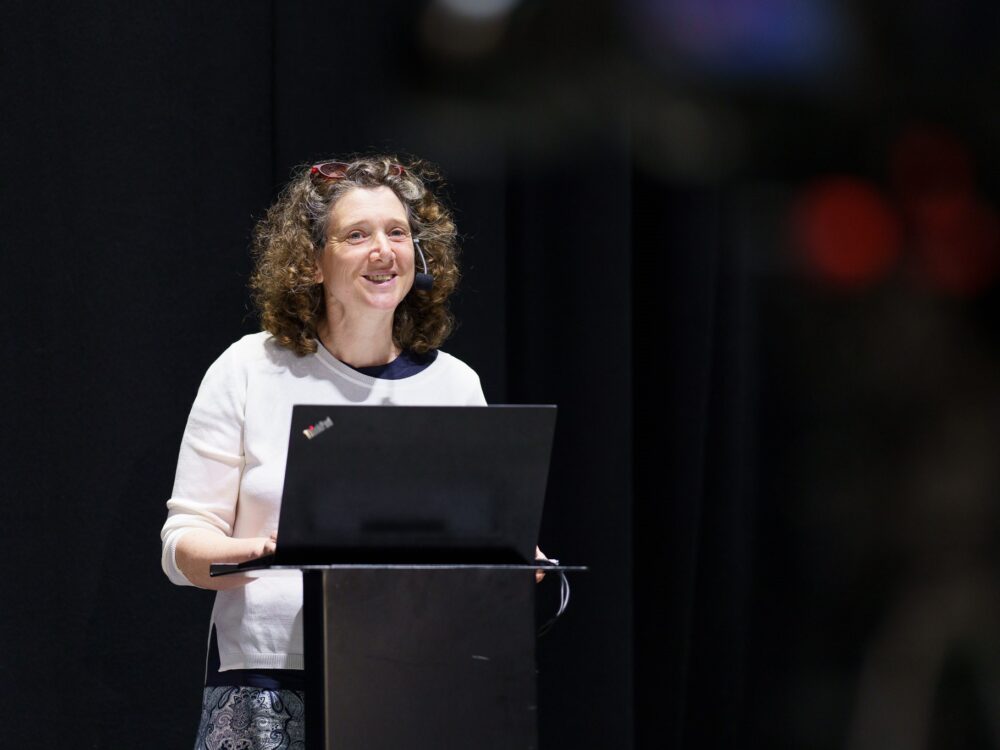 Karen Vanhercke, the curator of the exhibition, who has been organising experiential educations in museums in Europe for more than 15 years, and who has come to Lithuania from Belgium, emphasises that art museums can become a kind of playground, helping children to discover their own senses, to inspire creativity and awaken their imagination.
"Visual literacy is also linked to cognitive development and emotional strength. Museums are one of the few places left in society where children can simply look at an image and learn to find an authentic connection with it," adds K. Vanhercke.
Most of the works in the exhibition are not made specifically for children – all art is accessible to children, they just need the tools and freedom to interpret it. Children learn by observing, experimenting, creating and engaging in dialogue. It is this dialogue and conversation-based learning about art – a Visual Thinking Strategy developed by a MoMA educator and psychologist – that is central to this exhibition. Everyone visiting the exhibition will have an opportunity to learn about it and to try it out for themselves.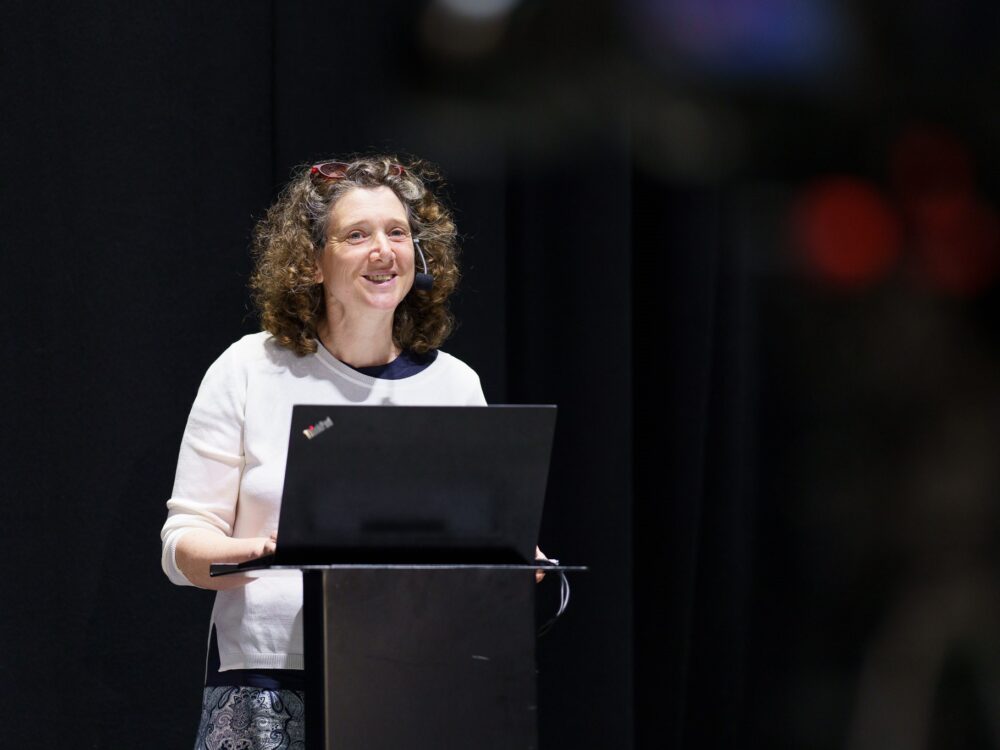 Speaking about the importance of dialogue and conversation both in the museum and in life, the curator of the exhibition sums up: "Creativity (play) is the engine and dialogue is the steering wheel for everything worth learning: facts, emotions, aesthetics, social skills, innovativeness and critical thinking".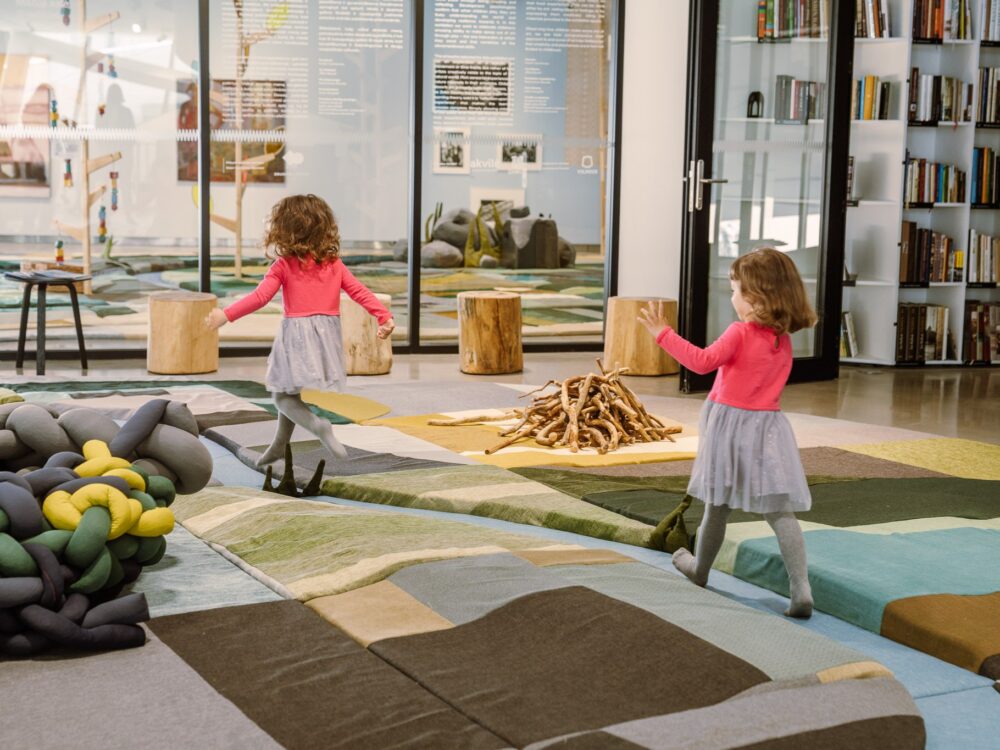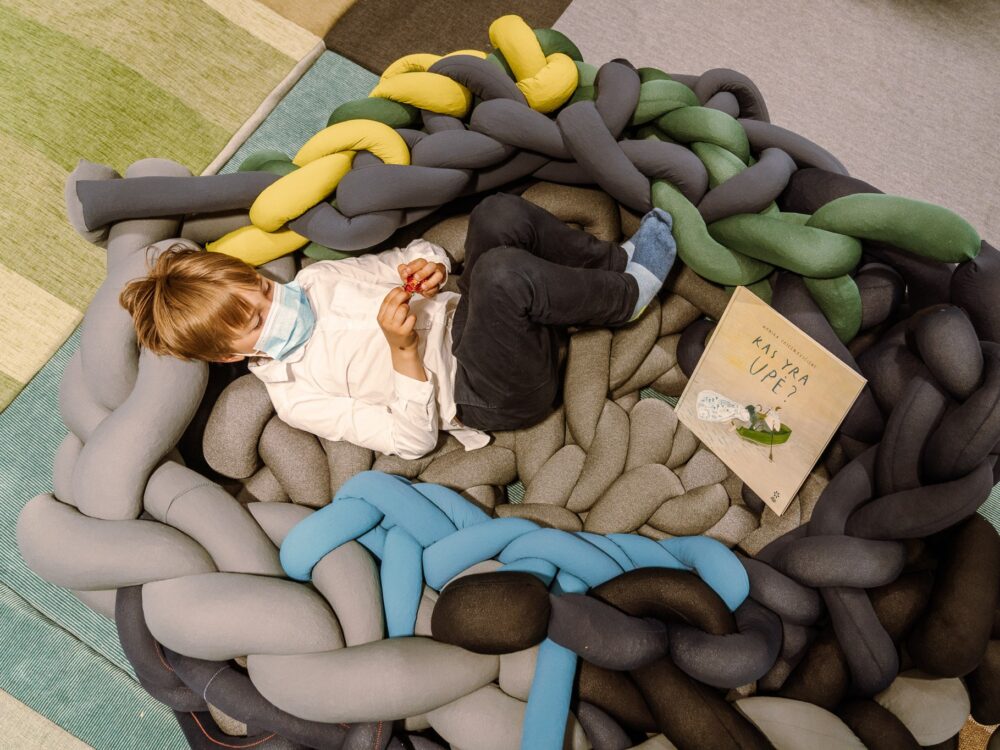 Games and a special e-guide for children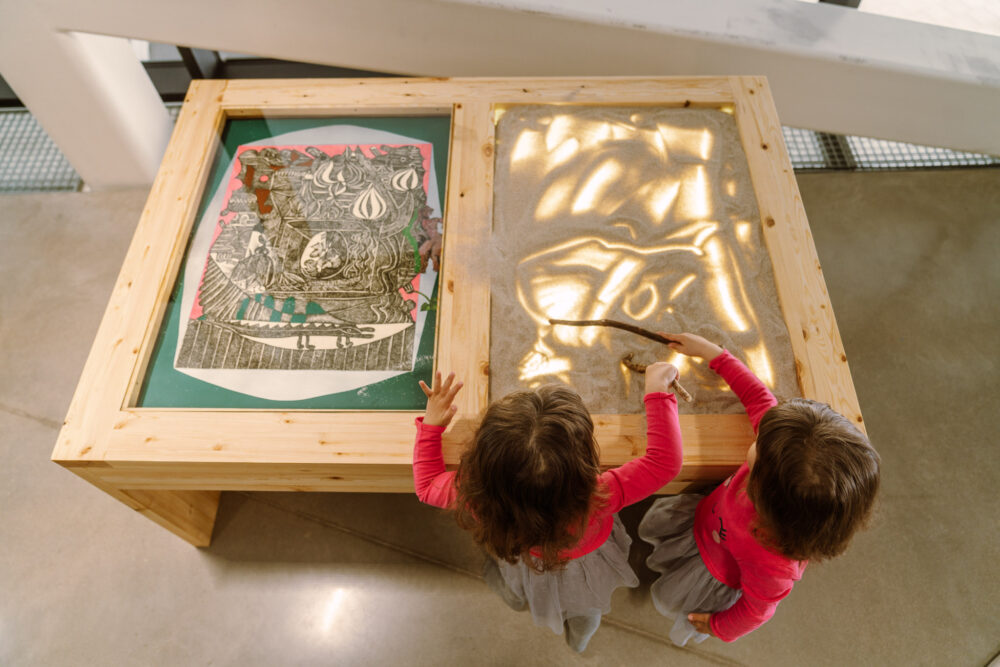 For this exhibition, interactive objects have been specially created for artworks from the MO Collection. They will allow a closer and more creative look at the artworks. And the new spatial solutions adapted to the museum will encourage children to experience the exhibition with all their senses.
"Visitors will be able to experience the exhibition in an authentic way: drawing, discovering hidden exhibits, drawing emotions in the sand, imagining what colours friendship could be. These are just some of the activities or games that extend the experience of the exhibition", says Iveta Jaugaite, the exhibition coordinator.
The exhibition also includes several audio experiences. Vladislovas Zilius' work "Summer" has a special sound installation at the exhibition. The nature soundtrack was created by Mindaugas Survila, director of the film "Sengire".
Traditionally, we also create audio narratives – e-guides – for each exhibition. This time, the Lithuanian e-guide is also designed for children – it's voiced by children and the characters in the e-guide use their own stories to extend the narratives of the artworks on display.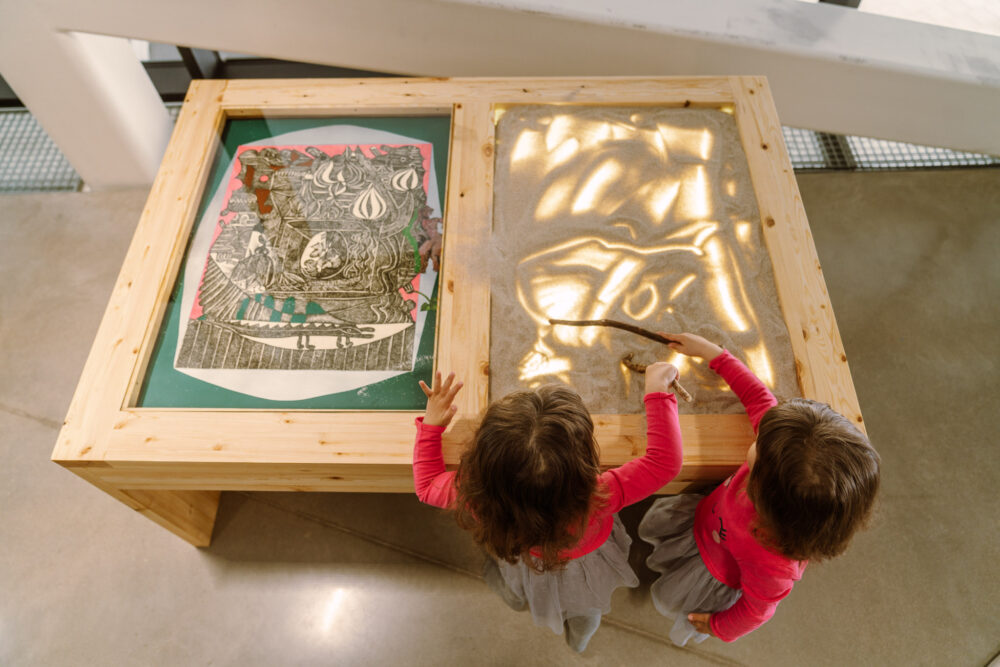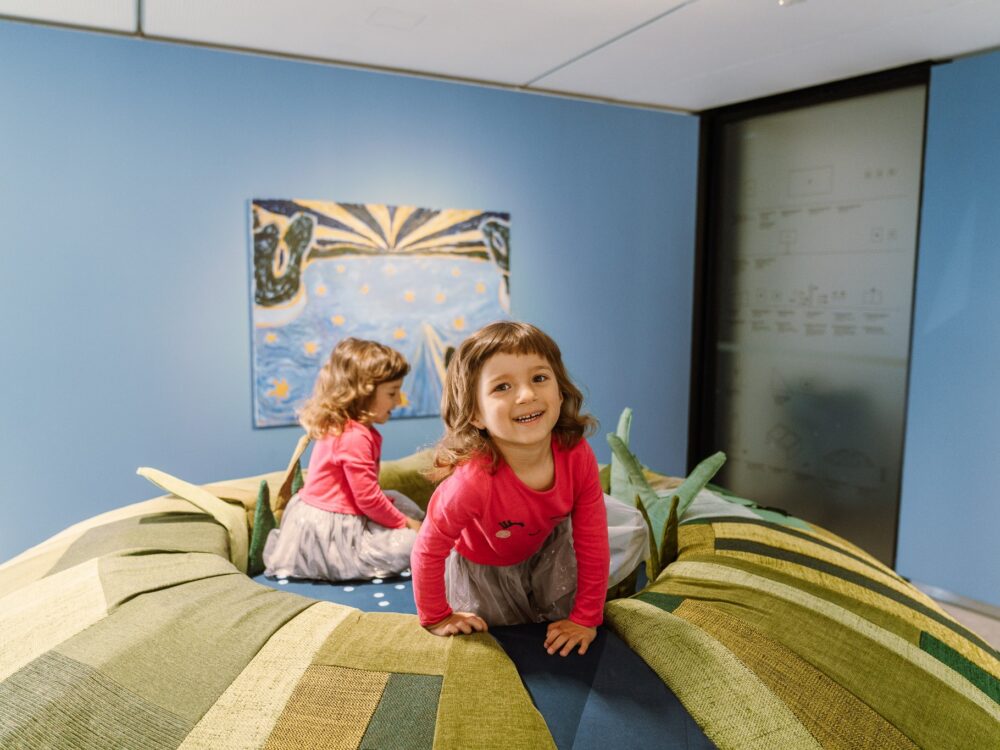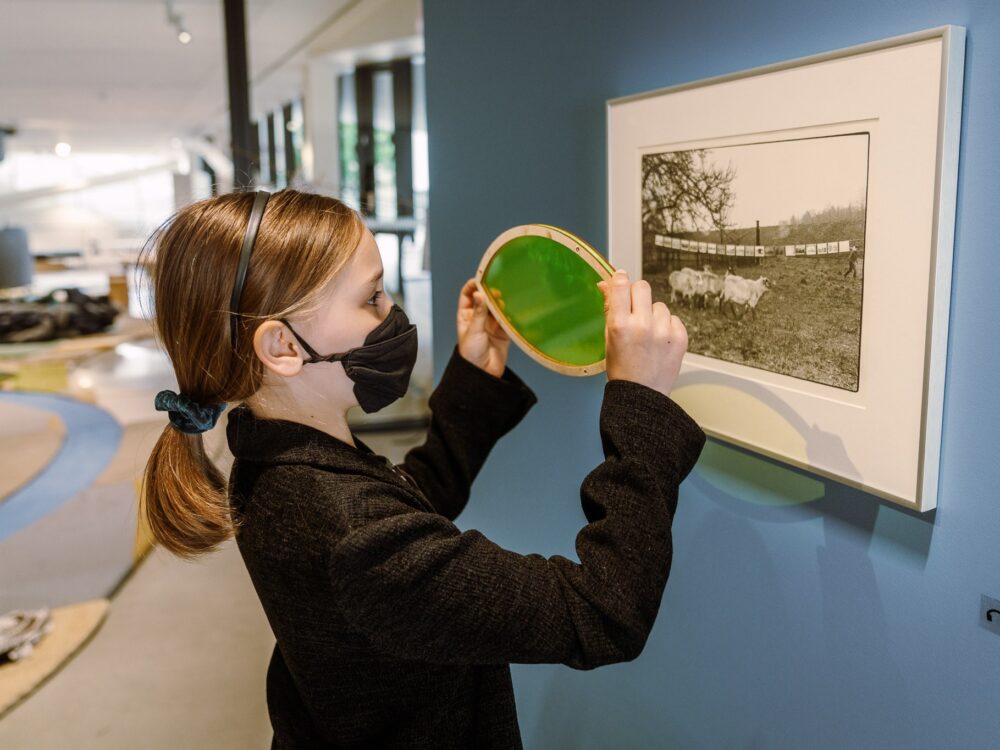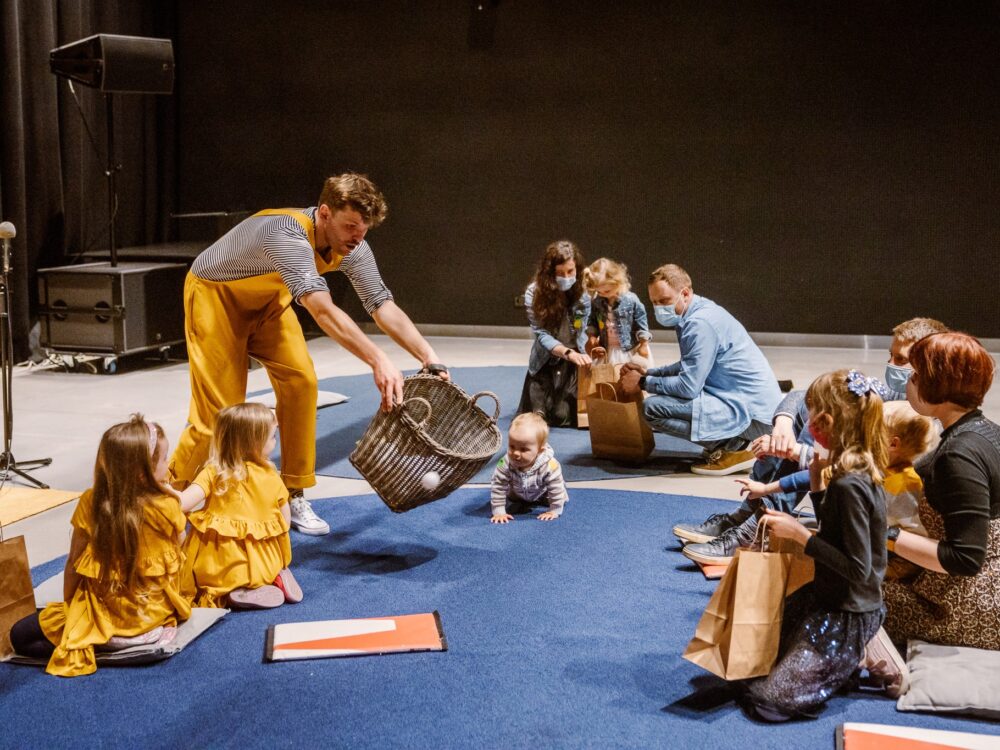 A festive Family Sunday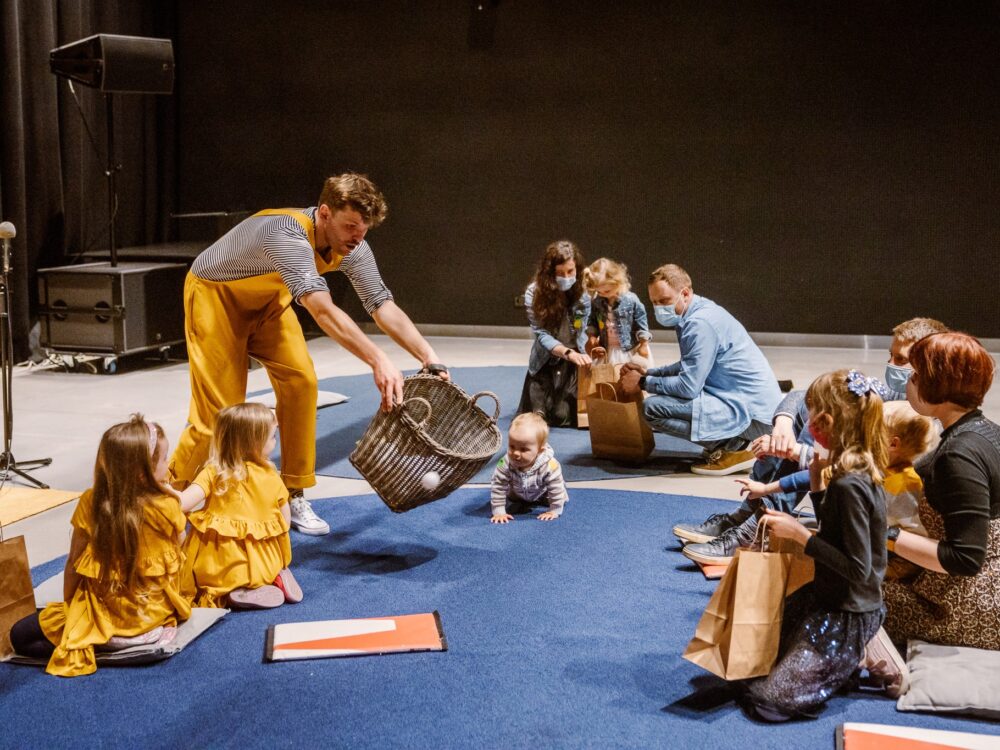 The exhibition will be open to the public from Sunday, 6 June. On that day, the traditional Family Sunday will be celebrated.
Children will be able to dive into the world of therapeutic fairy tales and create performances based on them. These sessions for children aged 3-8 will be led by actors from the children's theatre "Pradzia". There will be two sessions: from 11 am and from 12 noon.
There will also be the opportunity to try out and take part in the orientation game "Thirst for Art". A secret painting hunt, a colour hunt, a letter puzzle and other tasks await curious 8-12 year olds.
Children are also invited to other activities MO Museum. Here they will get acquainted with a new exhibition – the installation "Donald Bubble Gum" by artist Severija Incirauskaite-Kriauneviciene. The artist has collected and preserved 182 pieces of chewing gum "Donald", which will invite children to immerse themselves in a fun adventure, and will evoke nostalgic memories for many adults.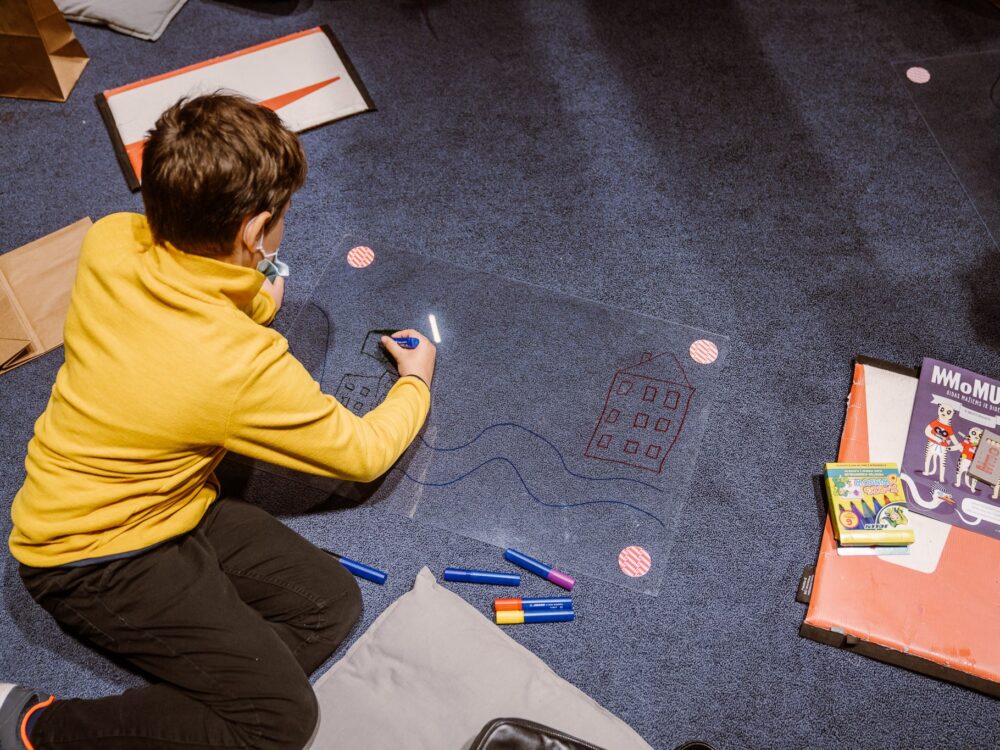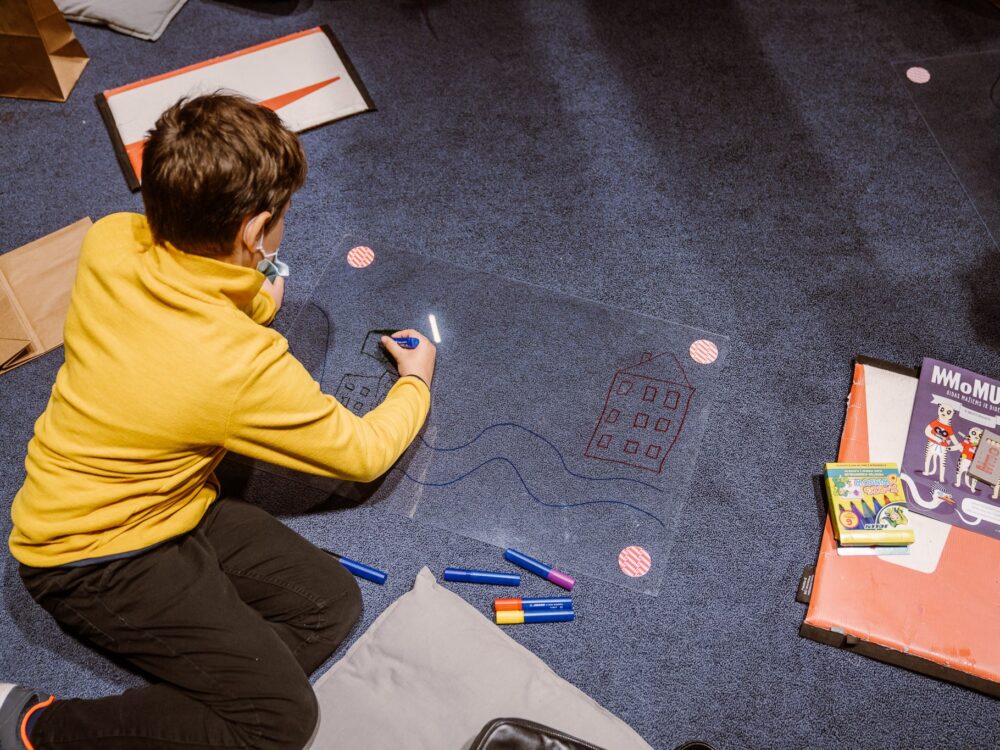 On the festive Family Sunday, children are also invited to try out the MO Museum's children's activity book "MOmukas" and to go on a tour of the major exhibition "A Difficult Age. Szapocznikow – Wajda – Wróblewski". And after the art adventure, refreshments will be available at MO Bistro, which has prepared a special menu for children and a takeaway lunch box.
The exhibition was also created by MO volunteers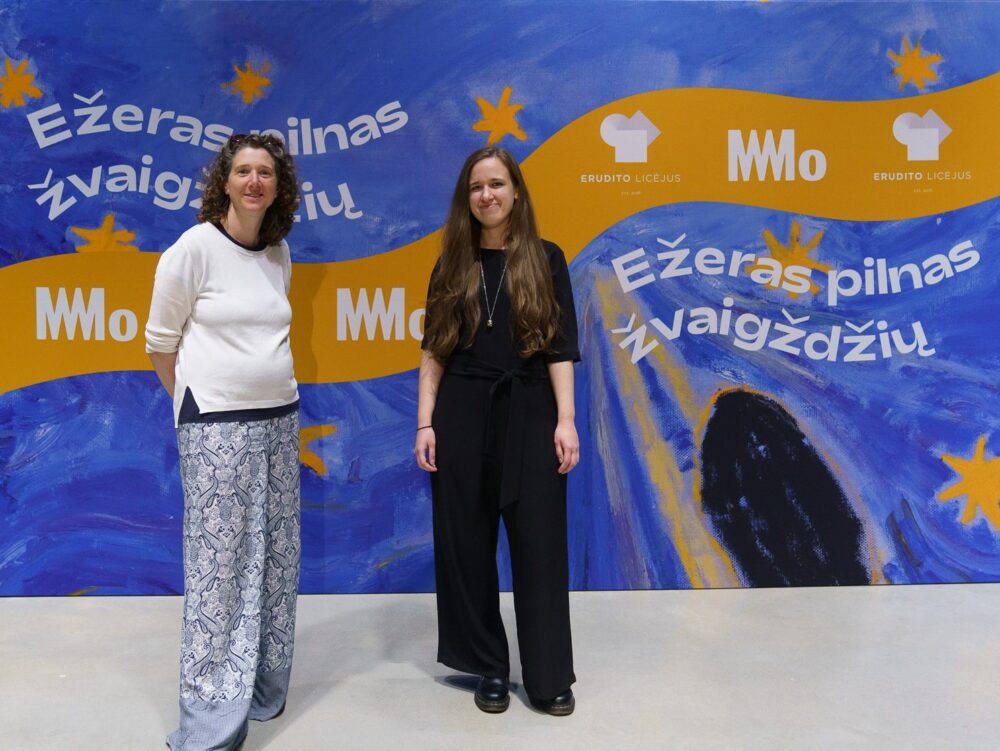 The exhibition "Lake Full of Stars" is curated by Karen Vanhercke, who has many years of experience in children's and adults' education. The exhibition's unique architecture was designed by "Šilta Šiaurė". The exhibition was installed by exhibition technician Dominykas Savelis and coordinated by Iveta Jaugaite.
The special textile for the exhibition was prepared by Justina Grazyte, Egle Lekeviciute, Sarune Peciukonyte ("Kaltūnas") and MO Museum volunteers. Thy created the carpet river that greets the children already on the ground floor of the museum. This textile floor covering is a integral part of the exhibition experience. It is a safe place for children to play and explore, and the river depicted will lead them to the final moment of the exhibition – a lake full of stars.
The exhibition for children "Lake Full of Stars" is organised by "Erudito licėjus" ss the grand partner and Vilnius City Municipality as the institutional partner.