Together with Kazickas Family Foundation we invite to take part in MO education for free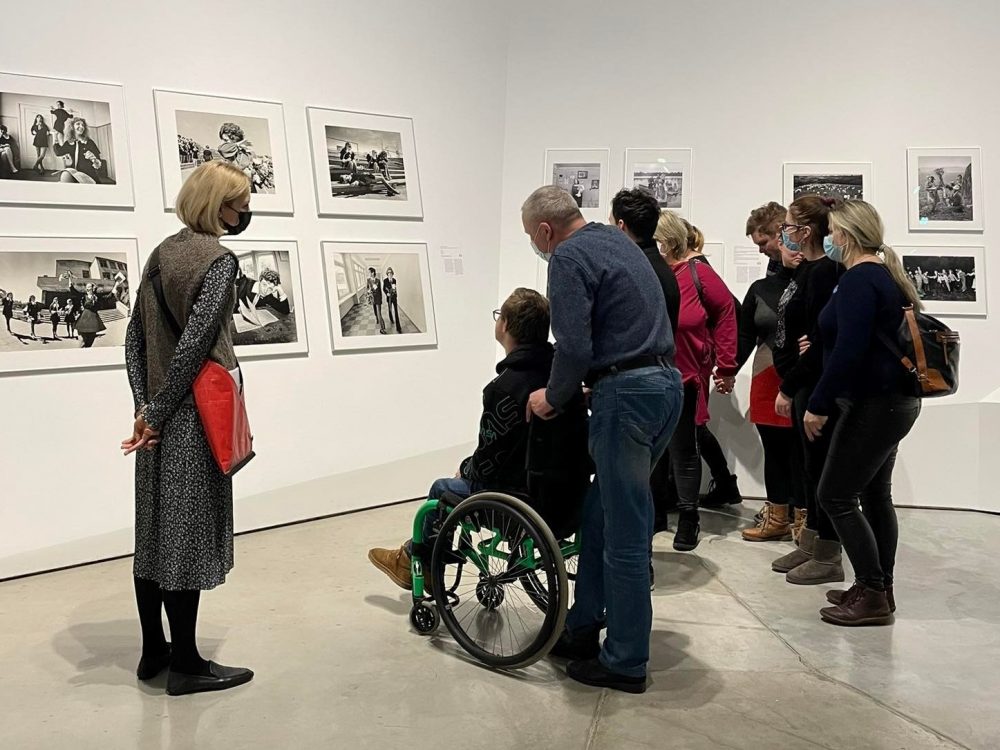 Supported by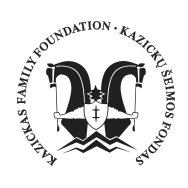 Together with the Kazickas Family Foundation we are continuing our educational initiative aimed at giving socially sensitive groups of young people the opportunity to visit the MO Museum and take part in free educational activities.
Introducing young people to modern art and developing the skills that will enable them to integrate more easily into society in the future is one of the main objectives of the initiative, and every visitor to MO Museum can contribute to its implementation. More than 1 000 young people from all over Lithuania have already benefited from this initiative.
Developing competences for the 21st century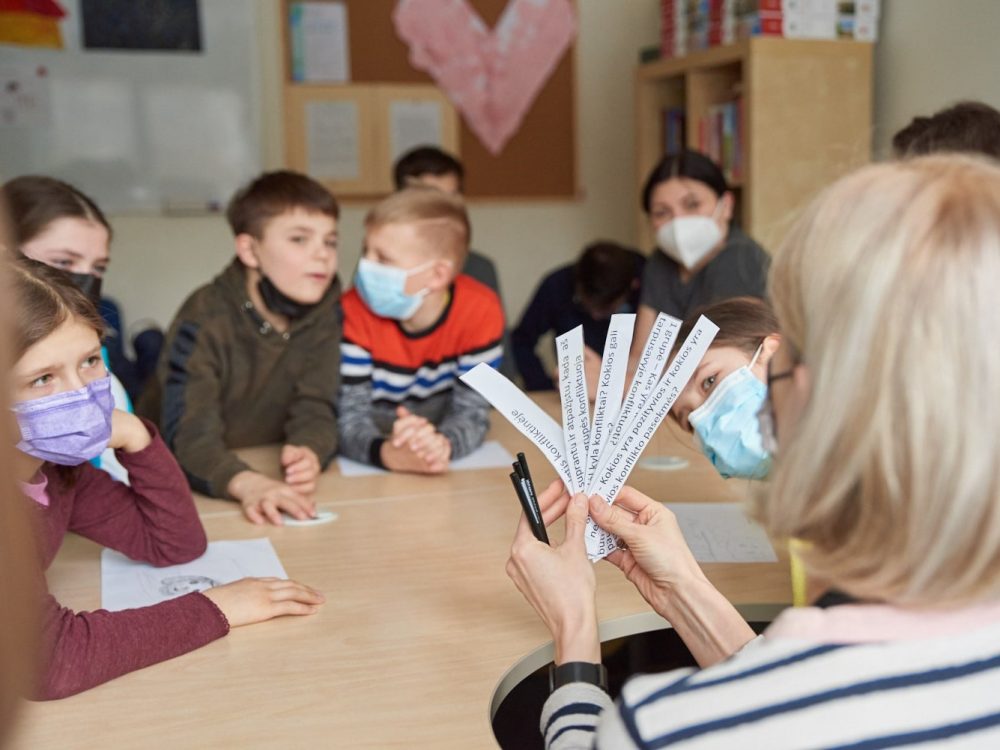 The initiative of MO Museum and the Kazickas Family Foundation is involving more and more young people. For the second year in a row, more than 1 000 young people from all over Lithuania have participated in the free educational activities at MO Museum. Most of them are socially sensitive groups of young people from smaller Lithuanian cities and towns far from Vilnius, children from day-care centers and orphanages, and young people from various schools.
"The educational activities are designed to develop critical thinking, the ability to cooperate, to reason, and to develop imagination and creativity. During the sessions, MO becomes a space where young people can talk about what is important, engage in dialogue and reflection, based on the themes of artworks and exhibitions. These are the competences that everyone needs in the 21st century," says Milda Ivanauskienė, Director of MO Museum.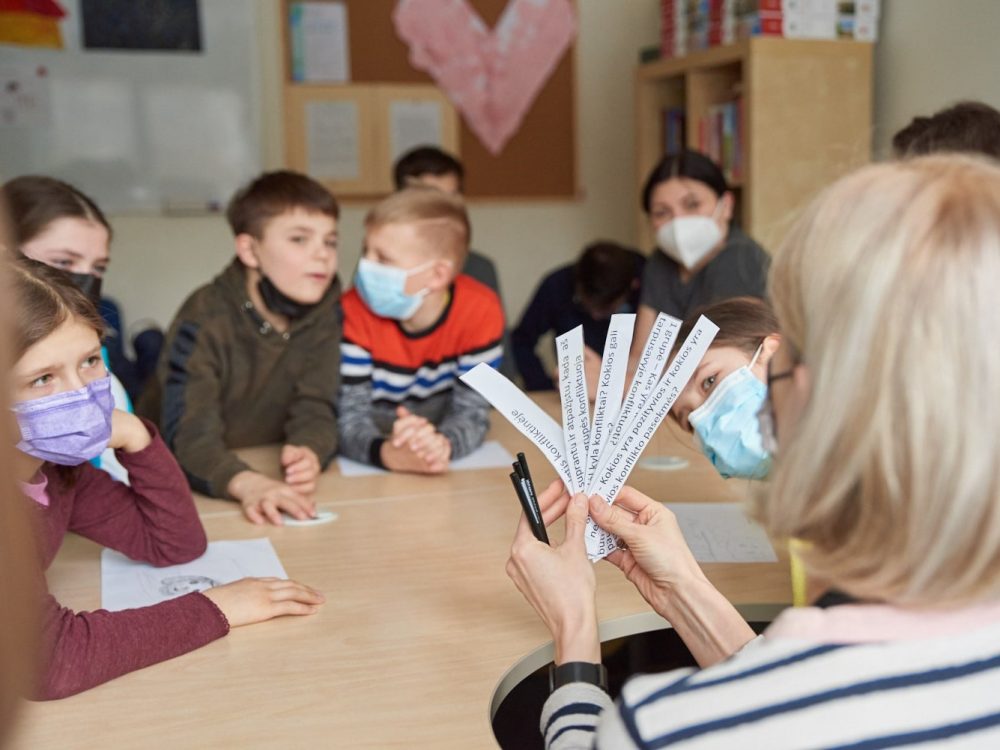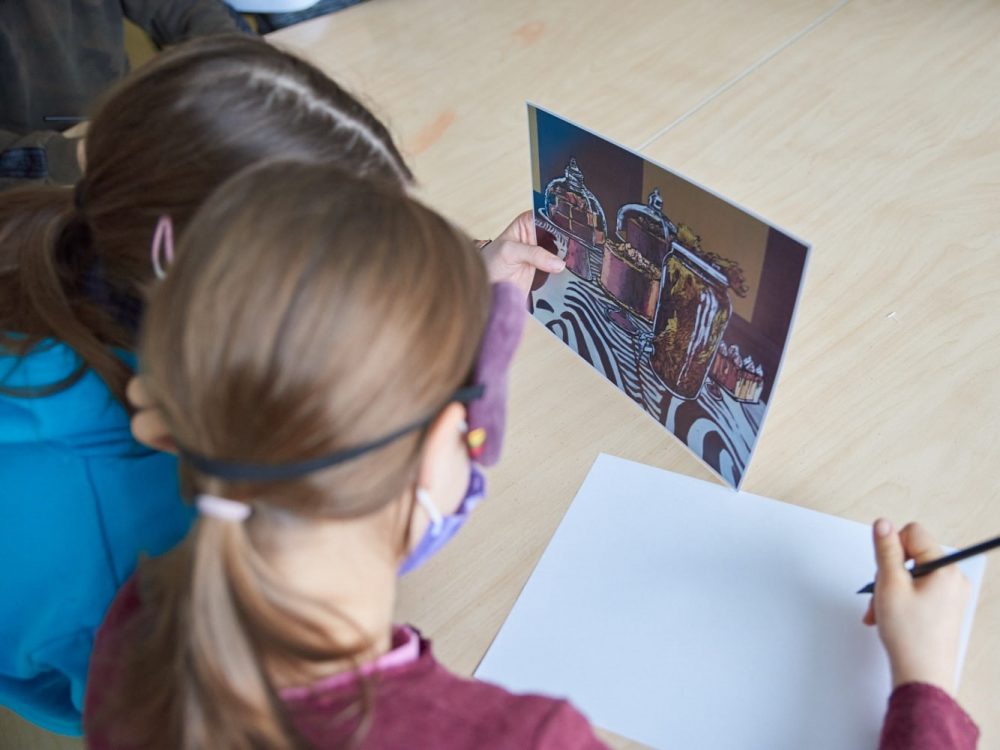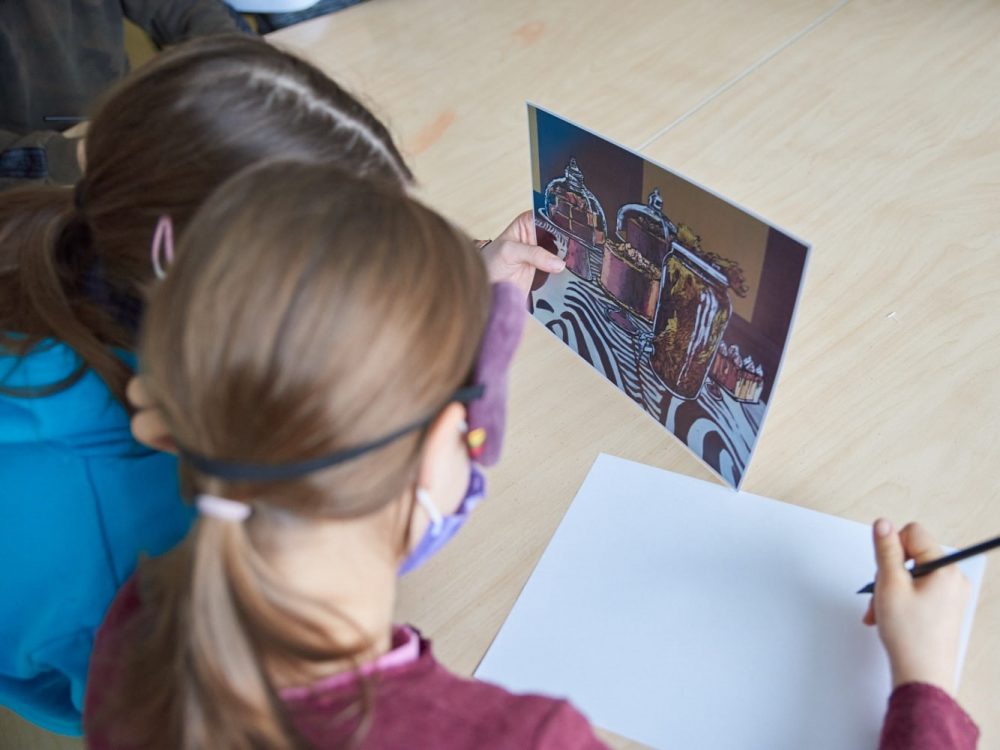 Jūratė Kazickaitė, President of the Kacizkas Family Foundation, echoes MO Museum's Director and adds that it is very important to provide equal opportunities for socially vulnerable groups of young people to develop these competences. "As we have been implementing the "Youth Can" programme in the regions of Lithuania for 7 years now, we understand that we need to help the young generation to build self-confidence, develop creativity, stimulate curiosity, and foster an interest in art and culture. We are delighted that, together with MO Museum, we can make a difference in bridging the social divide between big cities and smaller regions," says J. Kazickaitė.
Registration for education in summer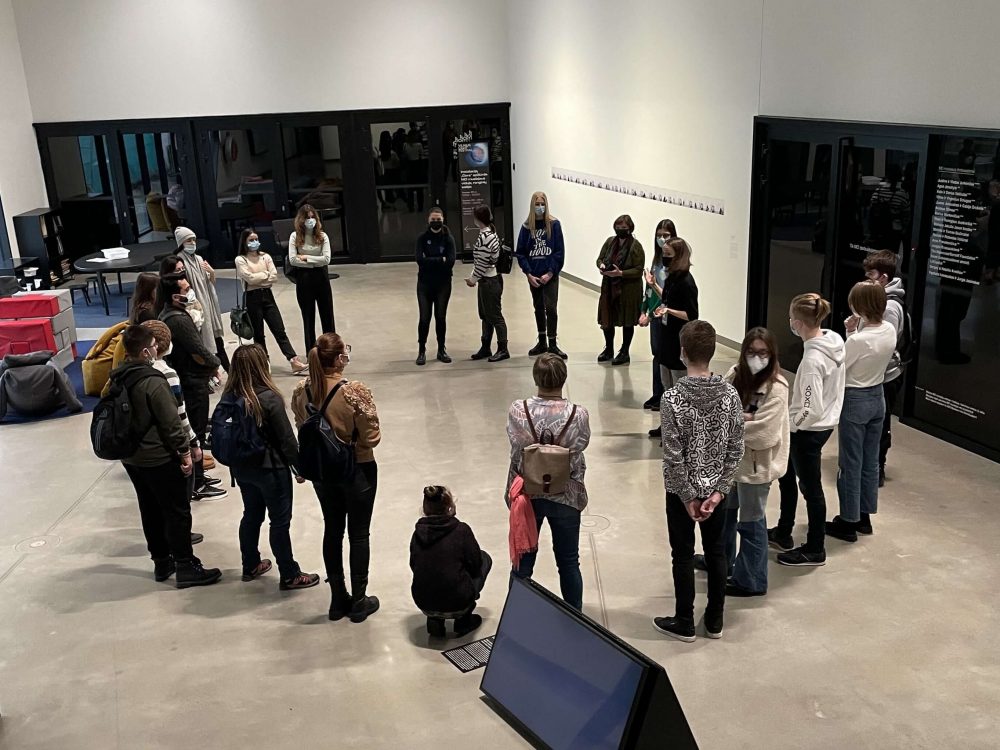 We invite organizations representing socially vulnerable youth groups to participate in the programme and visit the museum for free. Registration is open to children's and youth day care centers, foster homes and their pupils, residents of smaller towns and cities, and especially to young people from schools far from Vilnius.
Museum offers education in the most accessible form for everyone: live education in MO Museum, MO educators coming to the city and institution of your choice, virtual education and the possibility to visit MO Museum independently.
Find out more and register here: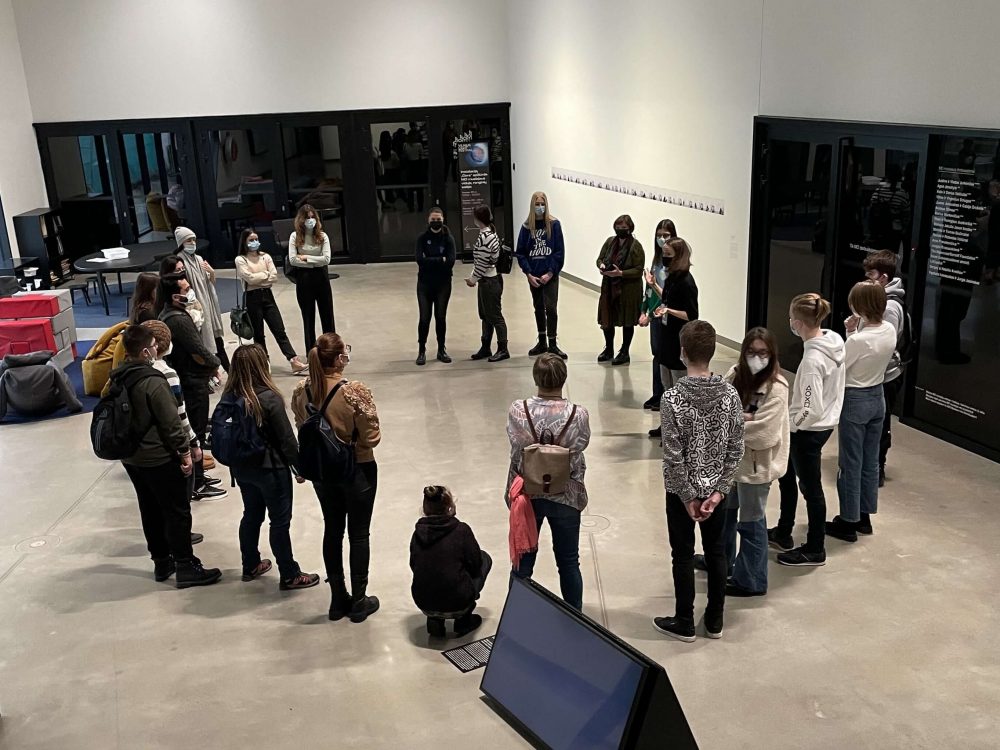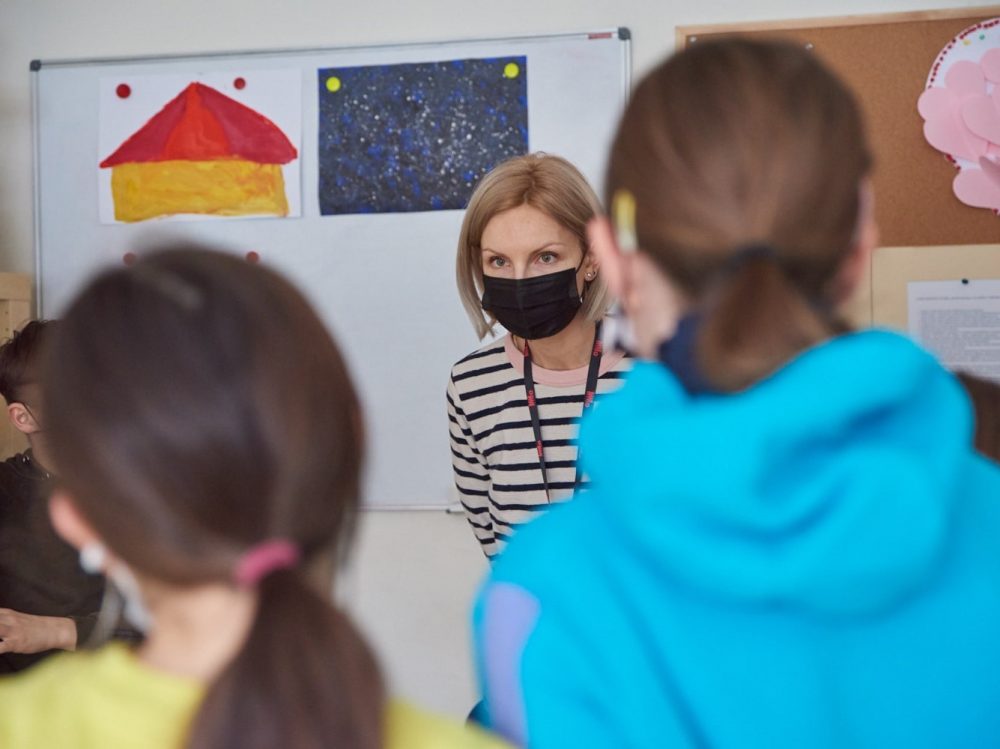 Anyone can donate a MO ticket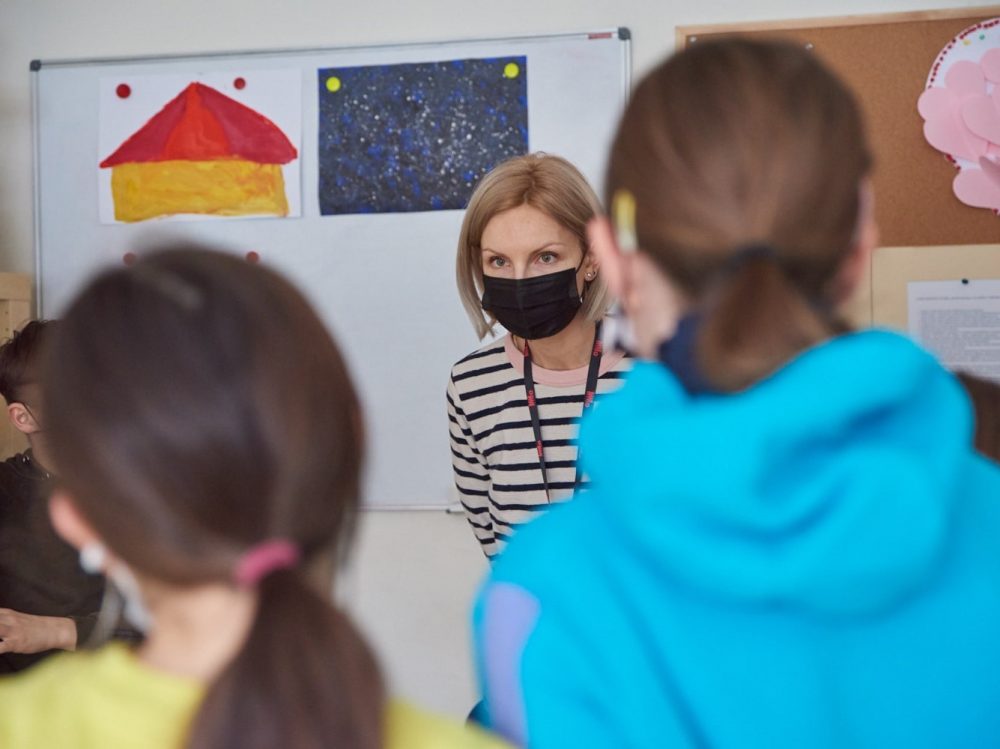 MO visitors are also invited to contribute to the initiative by donating a MO ticket to vulnerable groups who cannot afford it.
If a visitor donates one ticket, we, together with the Kazickas Family Foundation, will add two more tickets for sensitive groups.
We are glad that 250 such tickets have already been donated to refugee families from Tajikistan, Turkey, Syria, to the Lithuanian Romani community, and to day care centers and foster homes in Vilnius and throughout Lithuania. Families and young people from Ukraine can also visit the museum and the educational activities free of charge.
Tickets can be donated at MO Museum ticket office or online by selecting the option "Standard ticket + ticket for socially vulnerable groups".