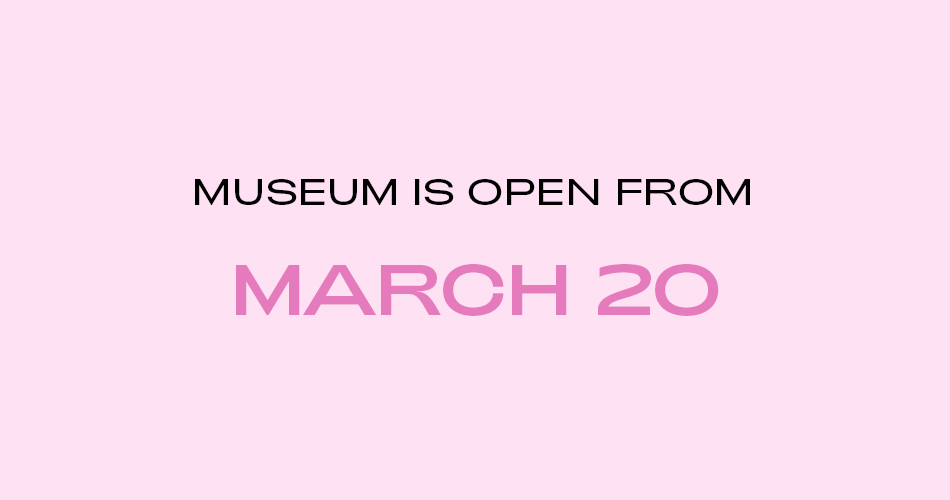 We are open from March 20th!
After a break of more than 4 months, we finally open the museum. We want to ensure the full experience of all MO Museum exhibitions. So, we finished the installation of the main exhibition "A Difficult Age. Szapocznikow – Wajda – Wróblewski" and we invite you to discover a museum with new exhibitions on all floors of the museum! In the Main Hall you will find "A Difficult Age. Szapocznikow – Wajda – Wróblewski", in the Small Hall "A Difficult Age: Vilnius, 1939–1949 ", and in the MO Lobby you will see Rūta Spelskytė: "Silent Talking".
We want you to be safe, so please follow our rules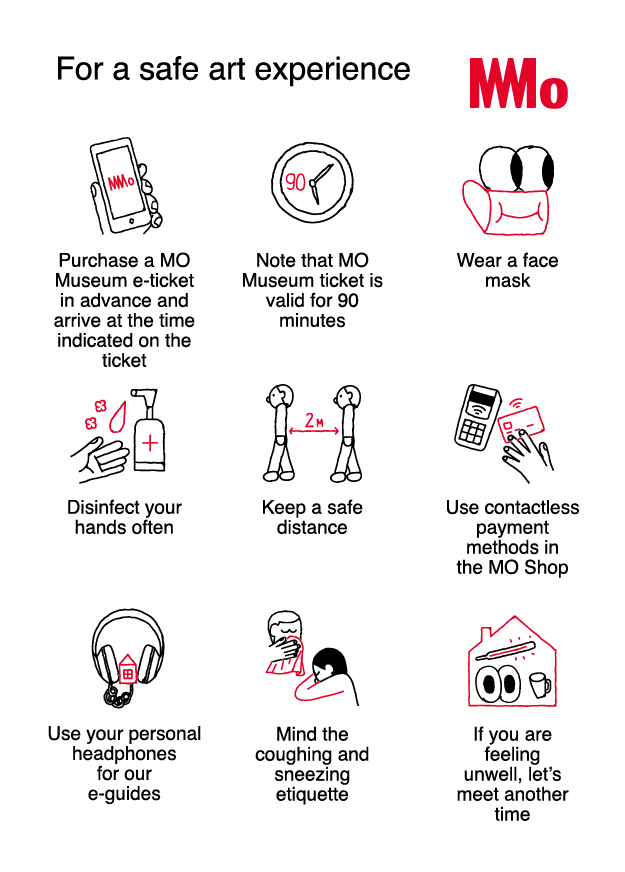 What will you see at the museum?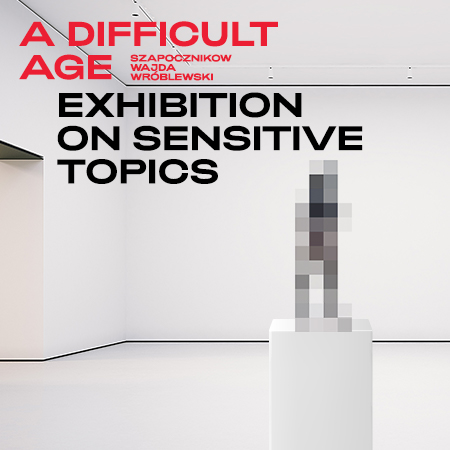 Our main exhibition "A Difficult Age. Szapocznikow – Wajda – Wróblewski" is the largest and most ambitious MO Museum project to date, involving 25 foreign museums, galleries and private collections. About 120 works will be on display from 5 different countries.
The exhibition presents the work of Poland's most prominent and widely acclaimed post-war artists: film director Andrzej Wajda (1926–2016), conceptual sculptor Alina Szapocznikow (1926–1973), and painter Andrzej Wróblewski (1927–1957). The exhibit's main theme is an exploration of the adolescent experiences endured by these three artists – all born in the same period and all having lost a parent early in life – and the impact of these events on their work.  The curator of the exhibition, the legendary Polish art historian and curator Anda Rottenberg, reveals how the same symbols and metaphors repeat themselves in different areas of art: painting, cinema, and sculpture.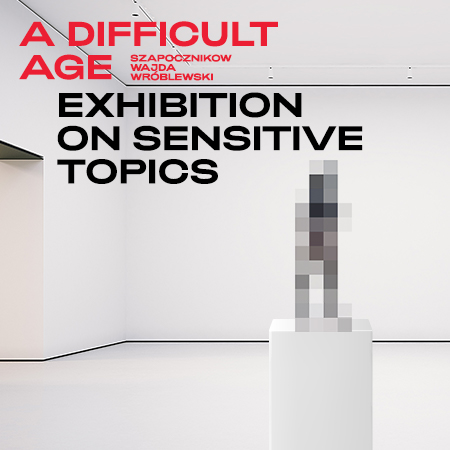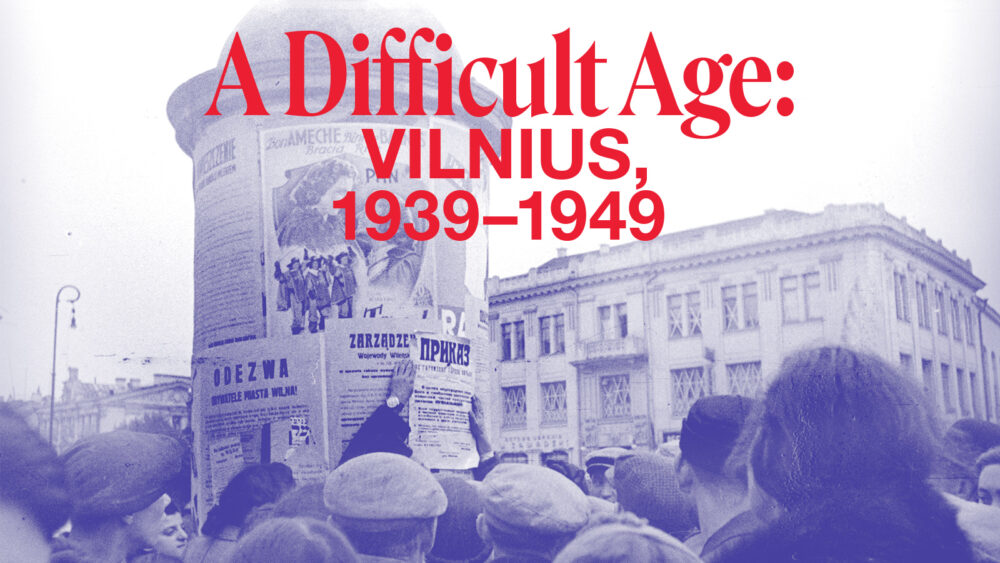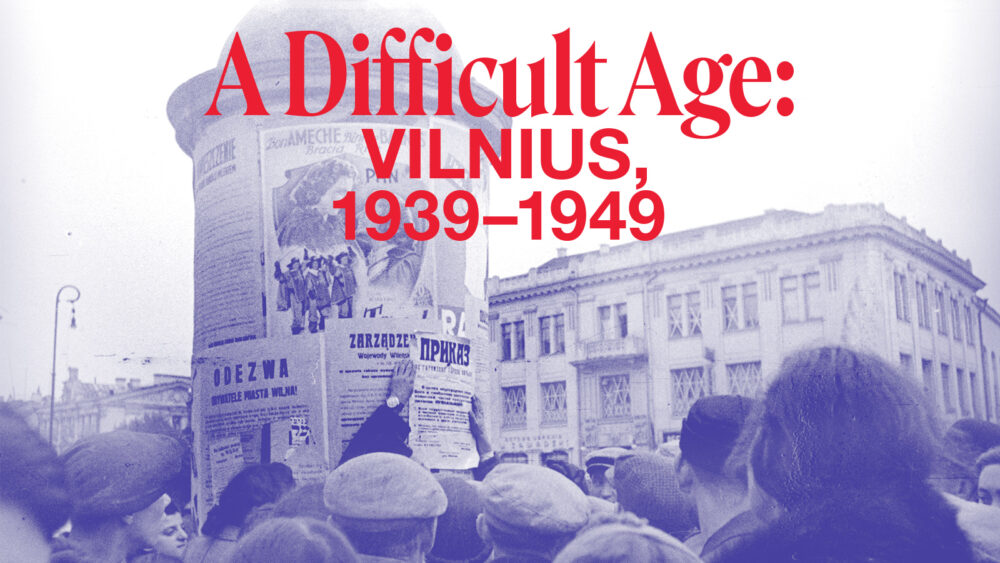 Our small exhibition "A Difficult Age: Vilnius, 1939–1949" (curator Giedrė Jankevičiūtė) presents an important narrative, recreates a broken connection and presents the context of the Vilnius era allowing us to take a deeper look at this dramatic decade of Vilnius. At that time, both the life of the city and the everyday life and identity of Vilnius residents changed. The works of art, photographs, documents and architectural plans exhibited in the exhibition will help to learn more about it.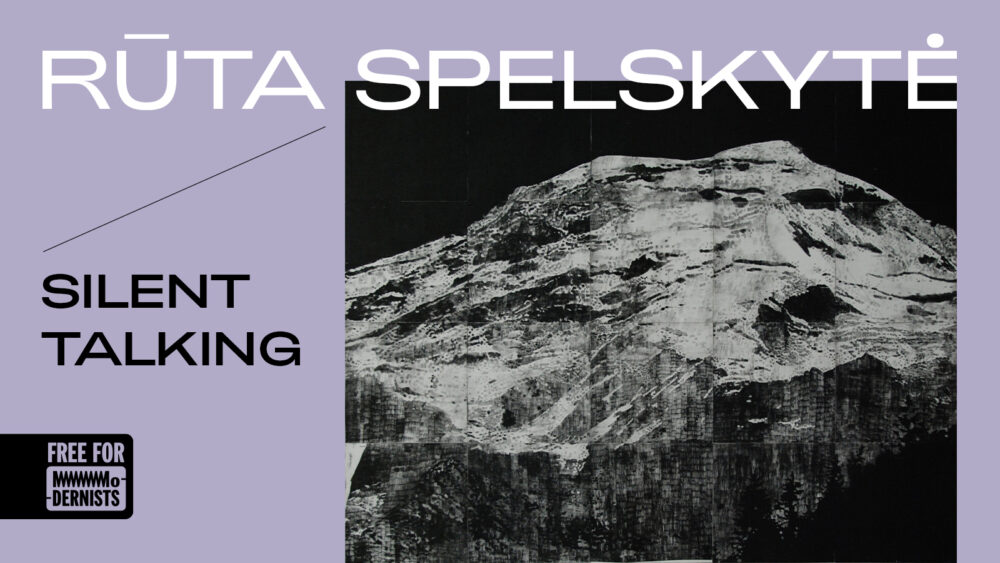 We invite you to see the series of prints "Silent Talking" by Rūta Spelskytė – the best young artist of "ArtVilnius'20".
To collect material for this series of prints, Rūta Spelskytė visited 26 countries in Europe. While traveling in Germany, she even stayed with strange members of a sect. In Bosnia, meanwhile, she was constantly subjected to checks by armed soldiers who were suspicious of a petite traveler out on her own. Spelskytė sought out locations where misunderstandings between nations or political systems had led to tragedy or even war. She recorded such places with her camera and pen and, once back in her studio, created etchings on plastic plates and made her prints on paper.