Op Art Reflections
For the first time in Lithuania, the influence of optical art on the work of Lithuanian artists in the 1970s and 1980s will be presented.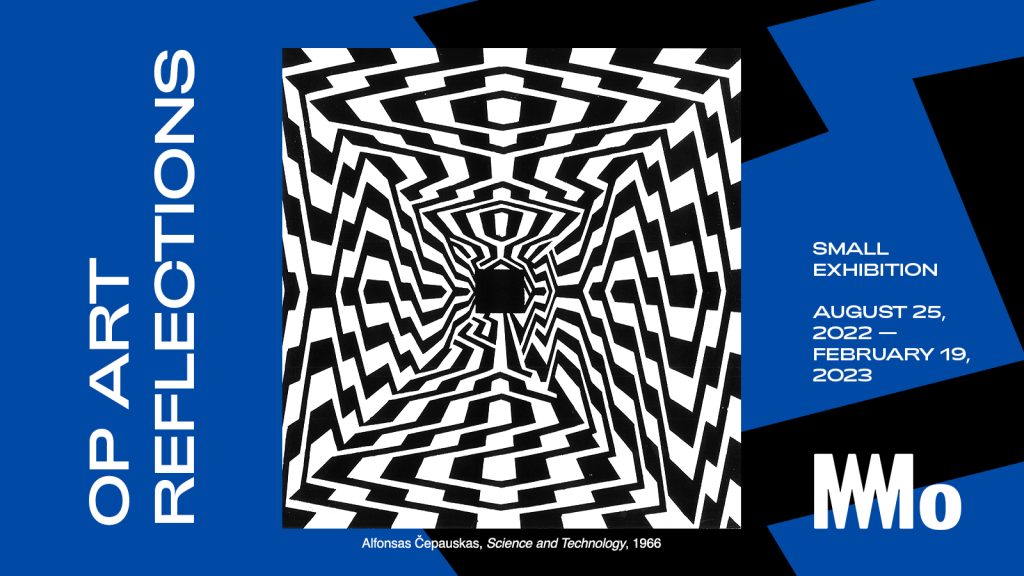 In the small exhibition "Op Art Reflections" for the first time in Lithuania, the influence of optical art on the work of Lithuanian artists in the 1970s and 1980s will be presented. At that time, artworks of Lithuanian artists who worked on the margins of the official art scene at that time – graphic artists, restorers, and stage designers – stood out from the crowd by being bold and experimental.
What did they look like? Come and see, until February 19!
More about the exhibition
The term "Op Art" was first used in 1964 by the American magazine Time, in a discussion of a new trend in European and American visual art, creating abstract works based on optical illusions. The style opposed the creators of abstract expressionism who sought to reveal their inner world through their art. Op Art creators were instead drawn to an exploration of human physiological, rather than emotional, characteristics – the observation of the visual senses that played a vital role in the understanding of works of art.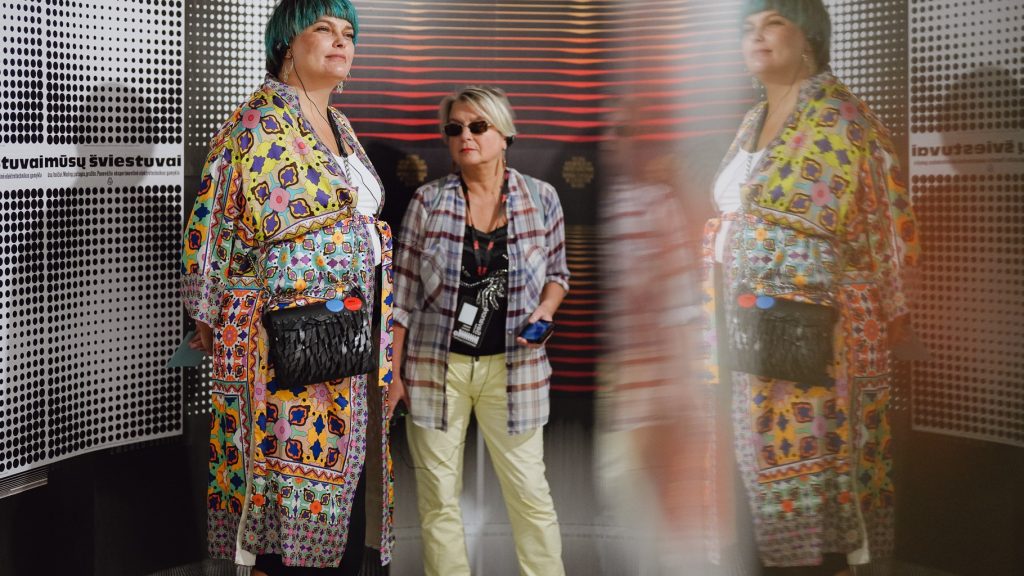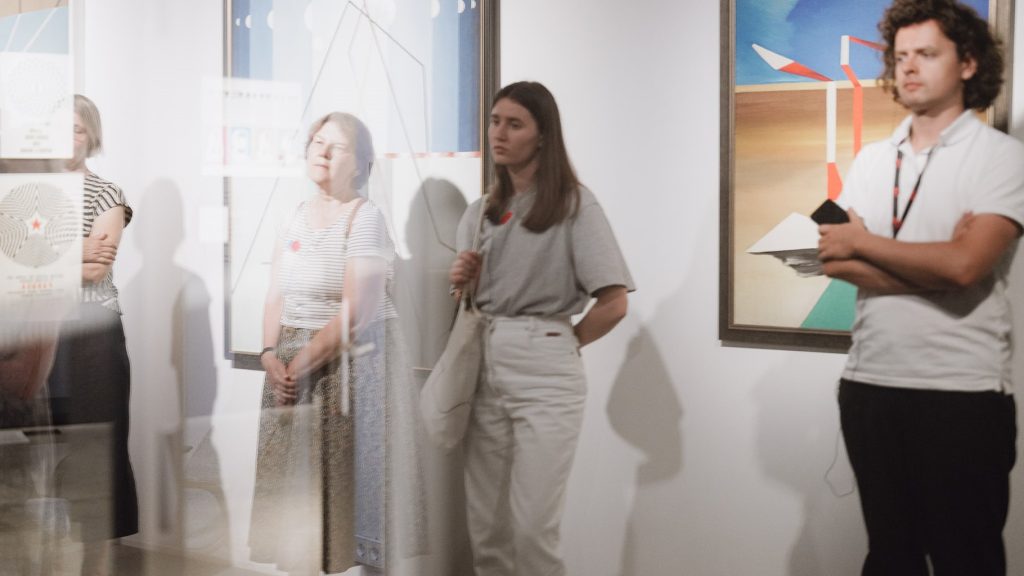 Artists in Lithuania became intrigued by Op Art after encountering it in graphic art exhibitions in Poland and other socialist countries, and after seeing reproductions in the cultural press. But this was not the only factor that drew Lithuanian attention to Op Art, and this exhibition, "Op Art Reflections", is an exploration of local influences and the works they inspired.
This exhibition presents the impact of Op Art on the Lithuanian artistic scene of the 1960s and 1970s, a period when abstract expression provided artists an escape from Soviet reality, allowing them to distance themselves from officially favored narratives.  Op Art most often appeared in these works in experimental forms, and not as a consistently developed creative strategy. Even so, some artists were relegated to the margins of official artistic life because of their interest this style. In their pursuit of artistic freedom, they chose to work in set design, cultural heritage preservation, and graphic design – fields that were undervalued within the overall Soviet hierarchy of art and thus subjected to slightly less regulation by authorities. This exhibition not only reviews the broad spectrum of visual expression, but also explores works by lesser-known artists.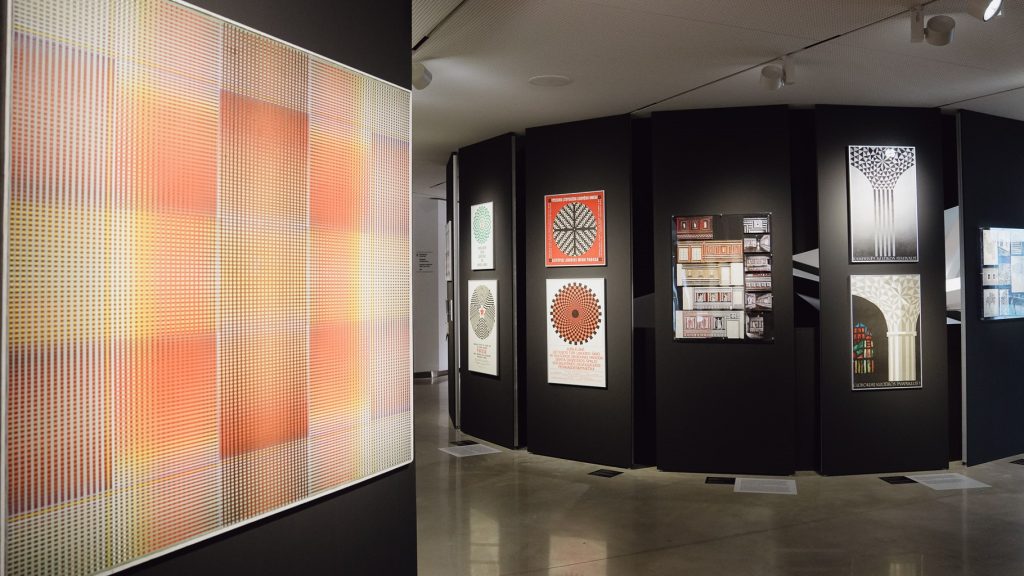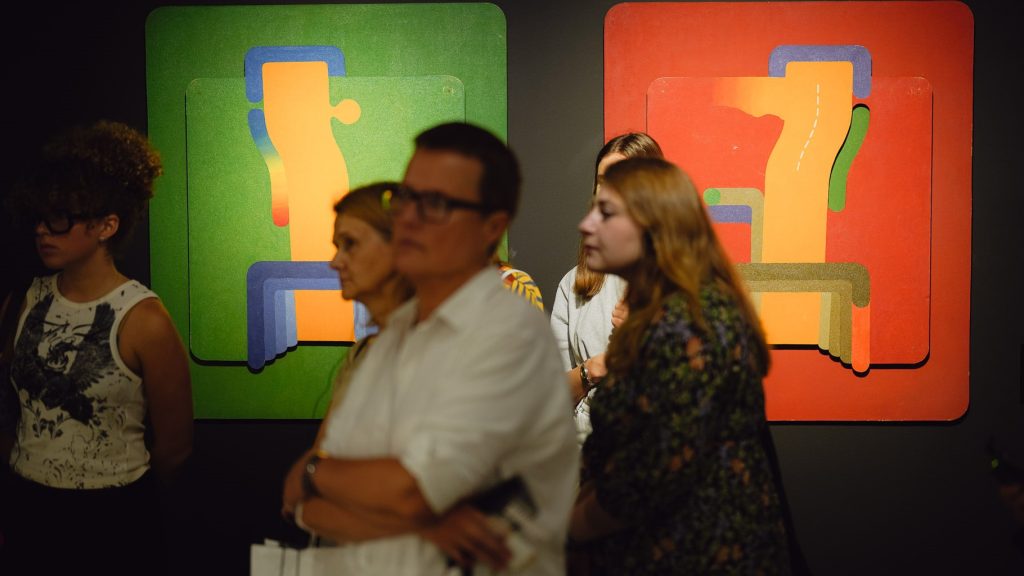 Exhibition Team
Curator – Deima Žuklytė-Gasperaitienė
Coordinator – Ugnė Paberžytė
Architect – Dominykas Šavelis
Designer – Akvilė Paukštytė
Consultant – Viola Klimčiauskaitė
Exhibition assistant – Agnė Kuprytė
Our thanks to Karolina Jakaitė, Jurga Mižutavičiūtė, Rokas Sutkaitis, Deimantė Jasiulevičiūtė and the private individuals and institutions who loaned their works to this exhibition.
Institutional Partners