MO Sustainability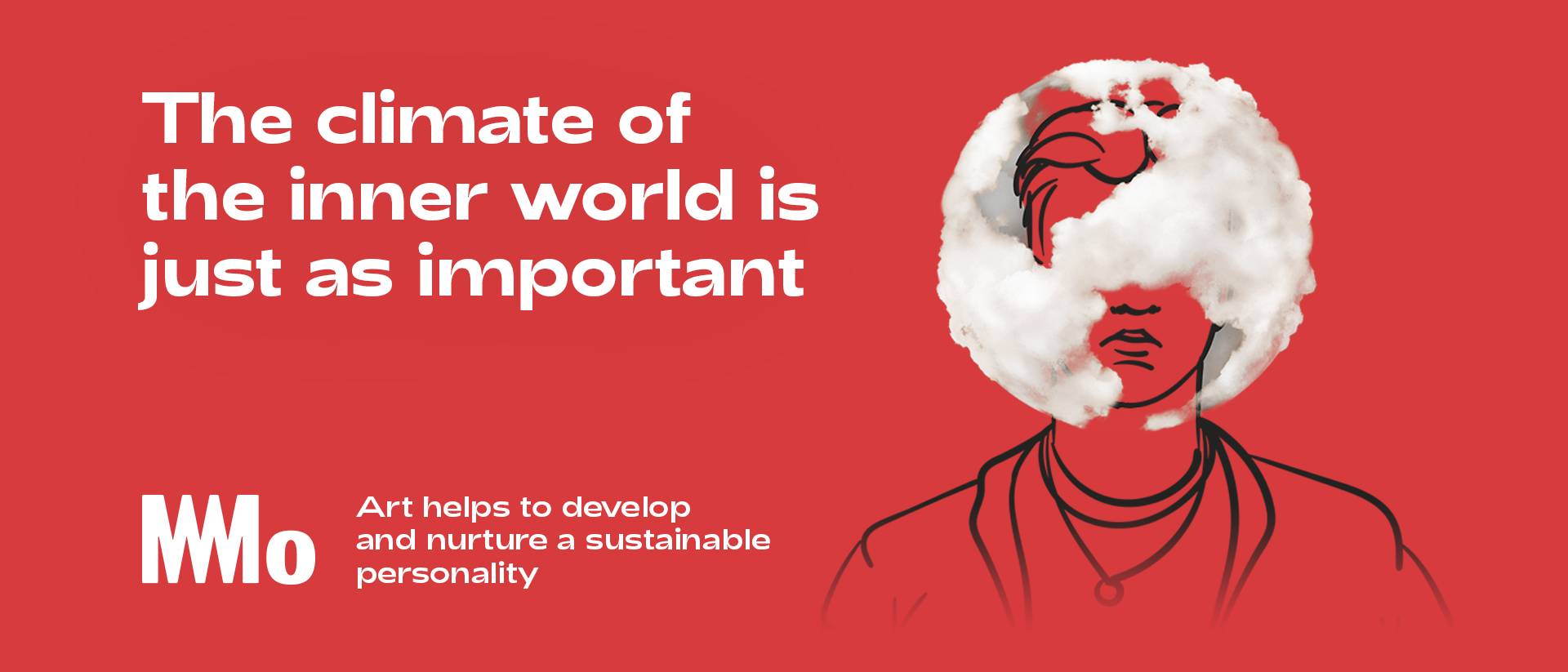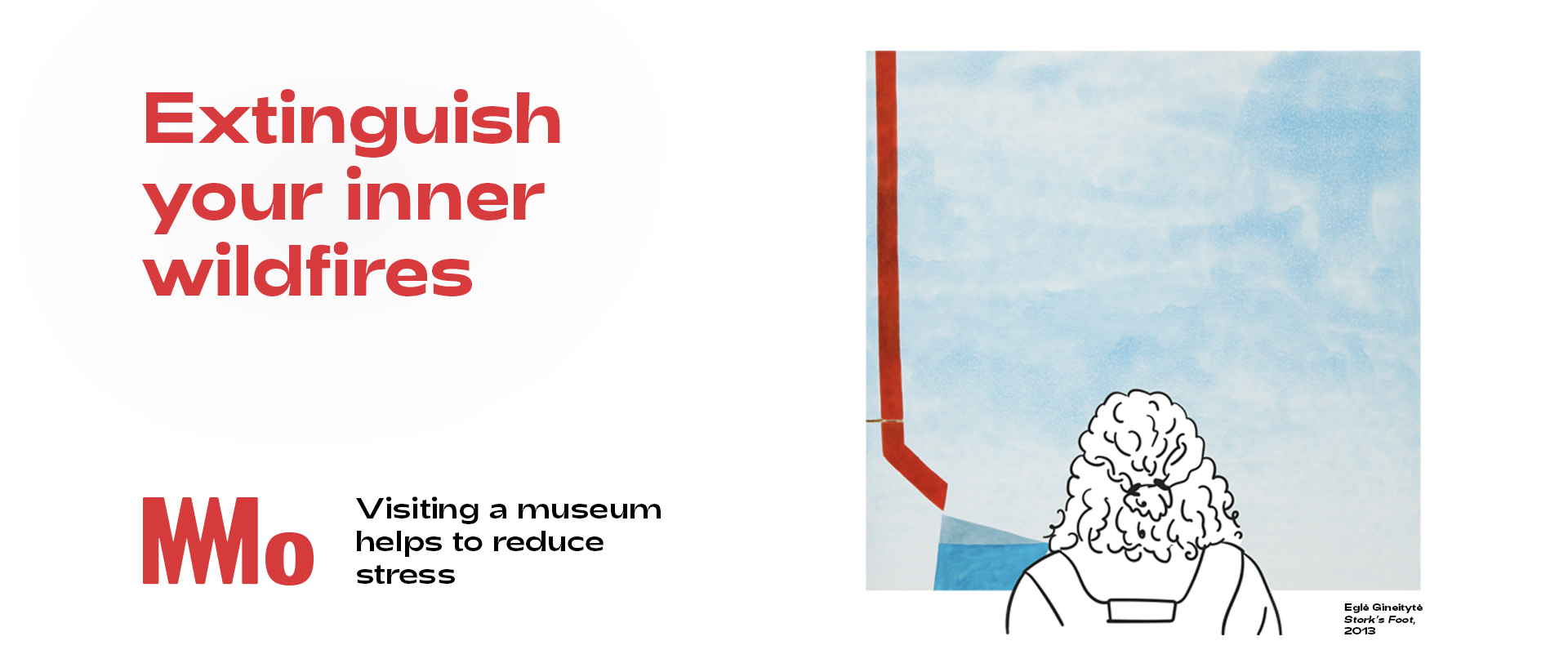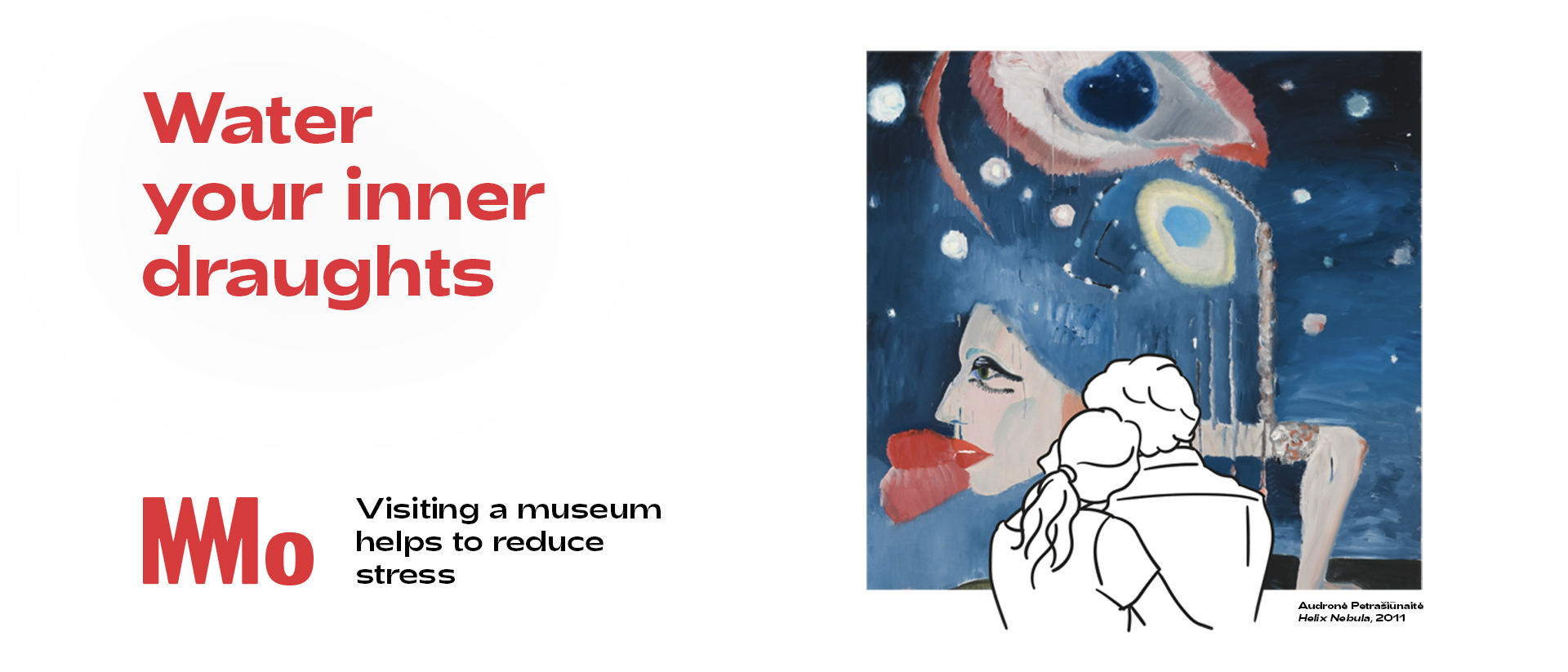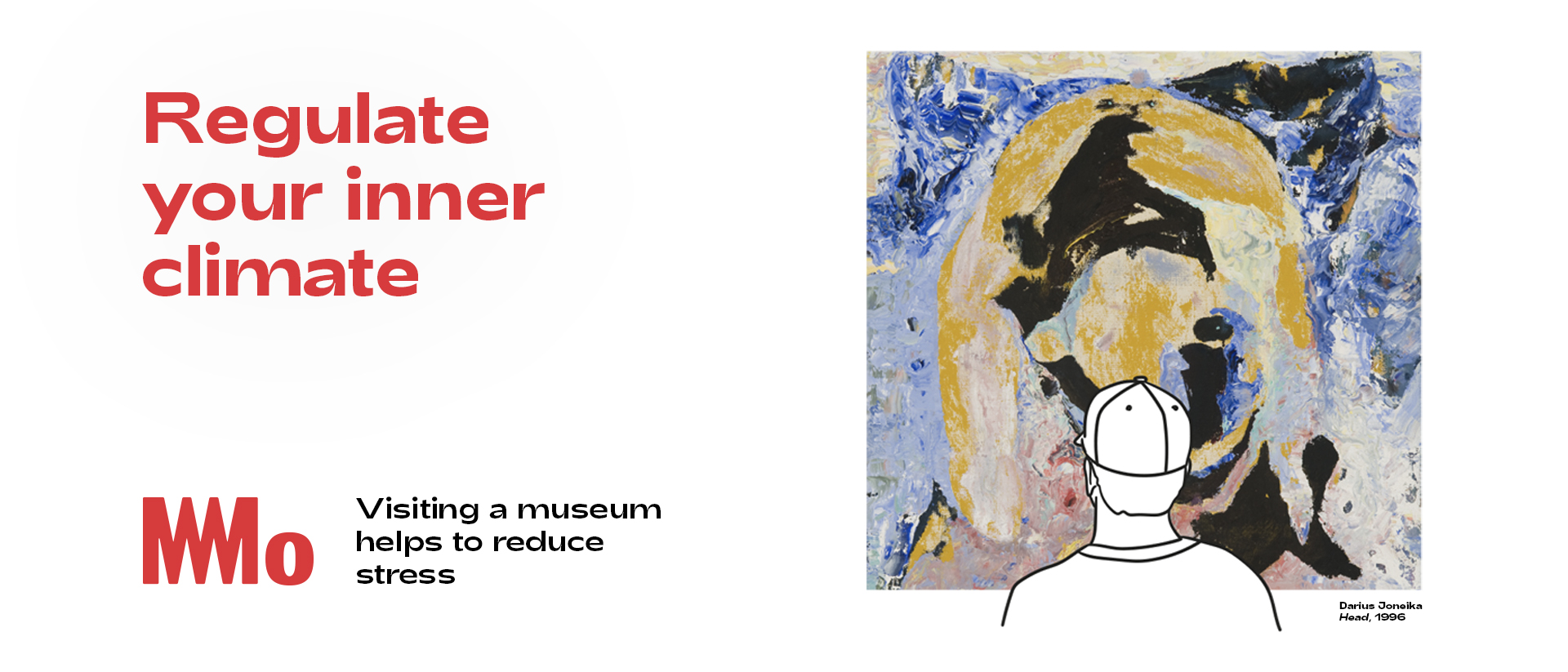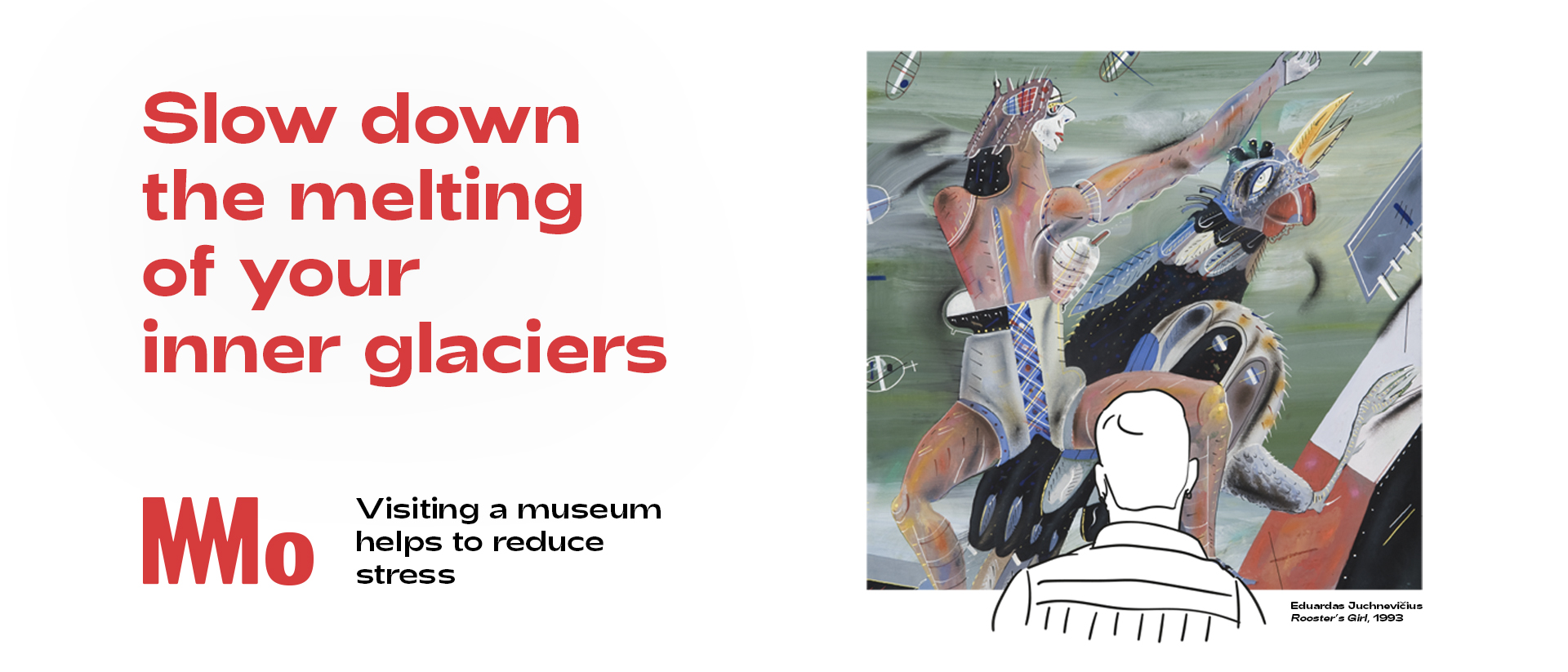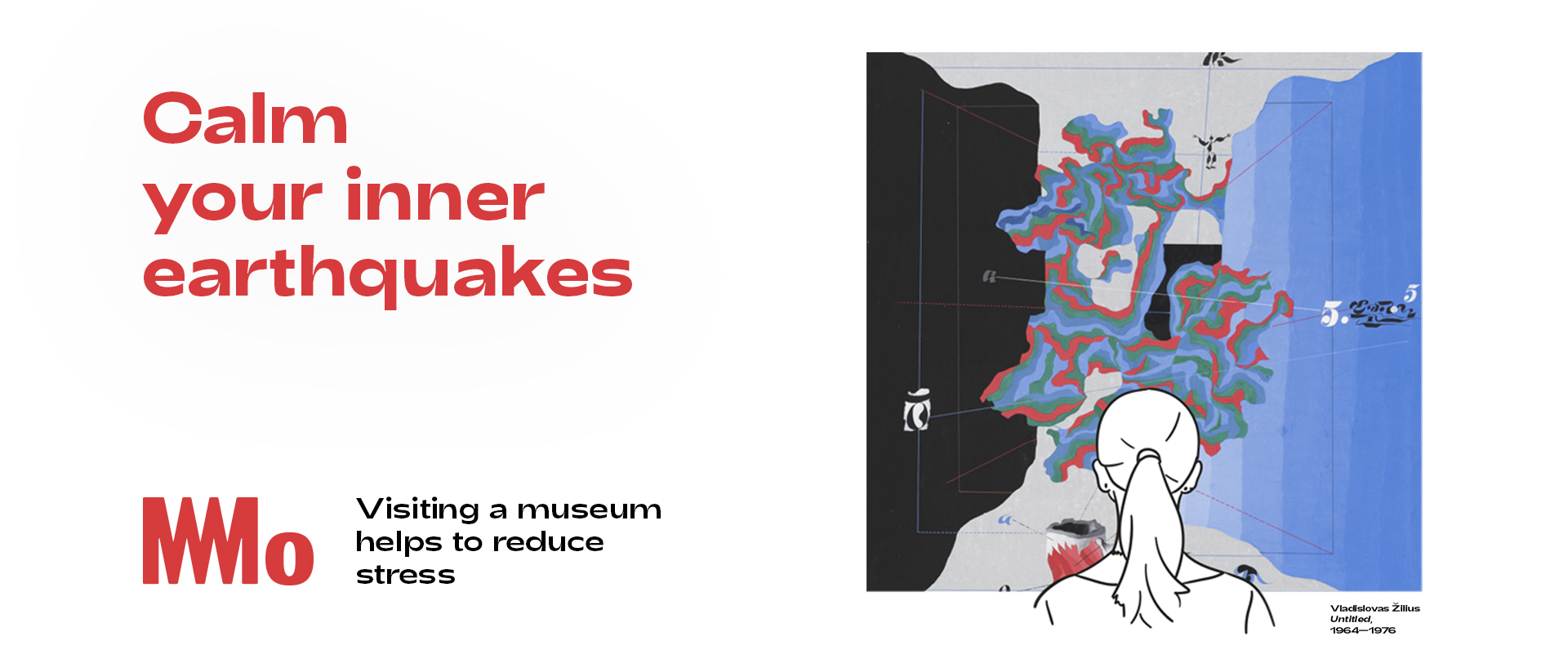 The climate of the inner world is just as important
A sustainable world is not possible without a harmonious individual. Human well-being is among the most crucial sustainability goals declared by the United Nations. The museum, as an institution, can contribute to fostering people's emotional well-being. The artistic environment is a great space to calm down, get to know yourself and cultivate a sense of inner fullness.
We are accustomed to meeting sustainability goals with reducing pollution and other ecological and climate issues. But we also draw attention to human well-being, one of the 17 sustainability goals set by the United Nations. Under the slogan "The climate of the inner world is just as important" we state that concern for the planet and a sustainable environment is essential, but a sustainable future is impossible without a conscious and harmonious person.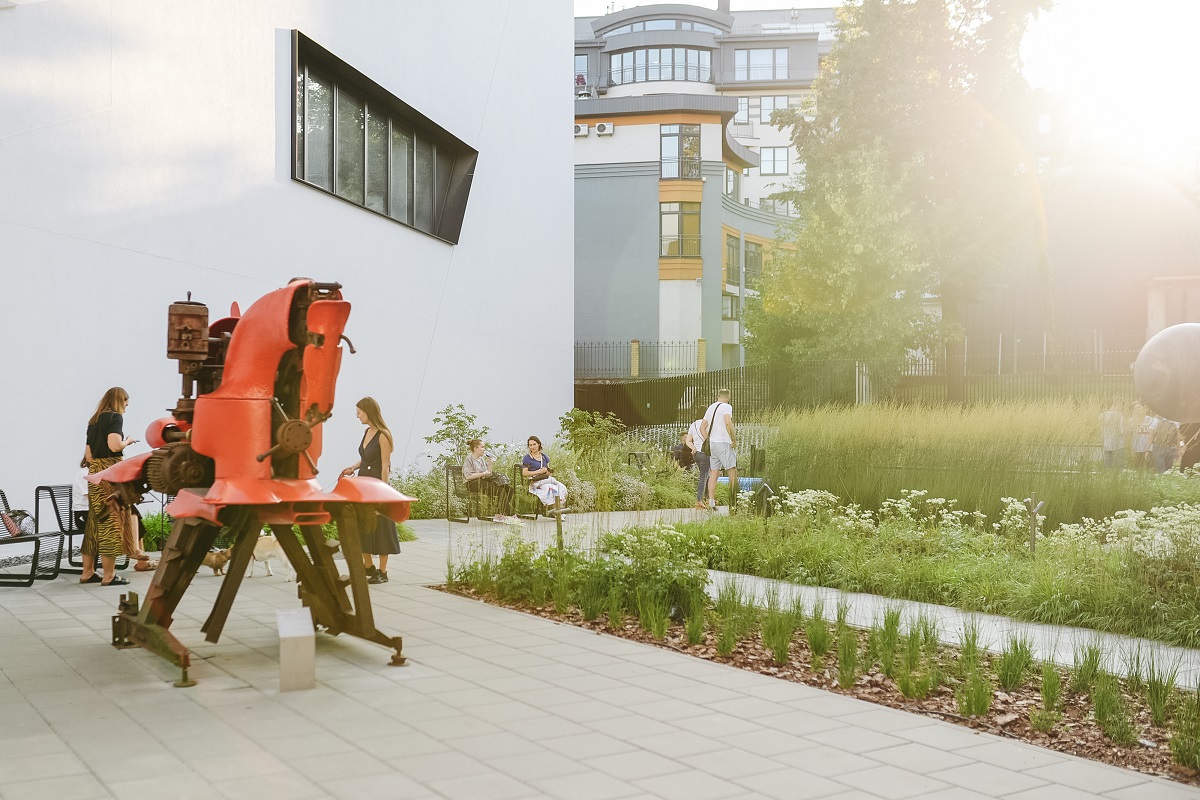 Priority from the beginning
Sustainability is recorded in the DNA of MO Museum. Before the opening of the museum, as soon as we started to develop its vision, we were guided by ecological thinking: MO Museum building occupies less than half of the territory, the remaining area is dedicated to green spaces and MO Sculpture Garden. Also, the museum building is extremely compact, with multifunctional spaces.
But a museum is not just a building. It is a place where we can better understand ourselves and the world around us. Therefore, when we talk about sustainability, we first see a person – a sustainable individual in a sustainable world.
In each area of MO Museum, we operate by the principles of sustainability. We use the 3P model to achieve our sustainability goals on a daily basis:
1. PLANET | Ecological Sustainability
2. PEOPLE | Social Sustainability
3. PROFIT | Business Sustainability
1. PLANET | Ecological sustainability
As soon as we opened the museum, we strived to be environmentally friendly. We operate on the principle of a circular economy, finding innovative solutions for installing and dismantling exhibitions, reducing waste and increasing the reuse of building materials.
We do not only adhere to this planet-friendly principle in exhibition halls. An essential part at MO Shop is sustainable products that promote responsible consumption. In addition, we reuse MO Museum advertising materials – we created more than one product at MO Shop as well as MO educators' bags from it.
We focus on a sustainable MO environment daily by sorting and reducing waste both in the museum premises and in the workplaces of the administration. MO Bistro, located in the museum, is also ecologically responsible.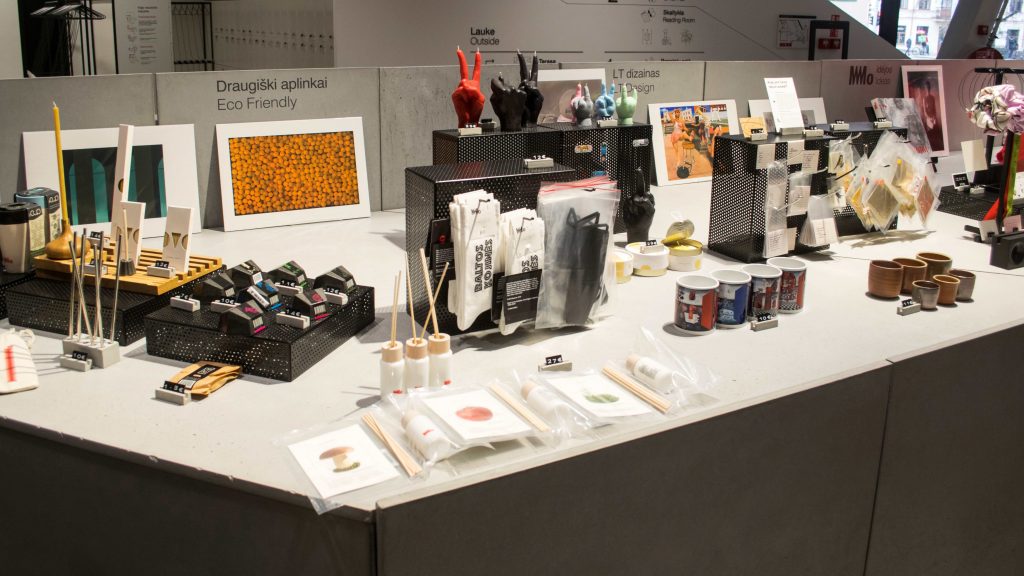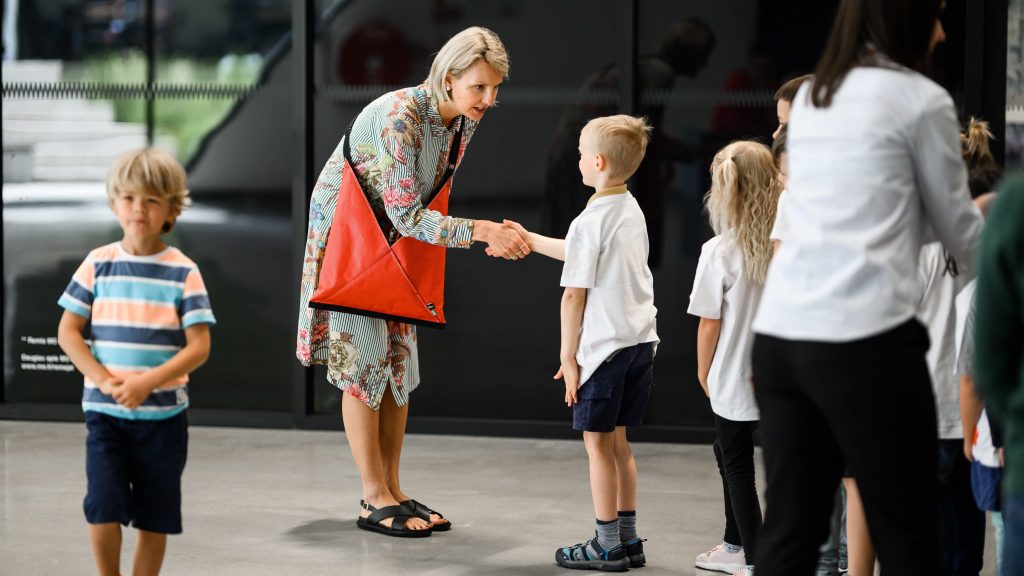 We strengthen emotional health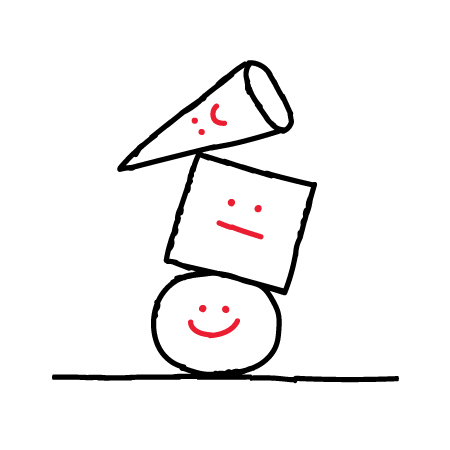 A museum is where everyone can step away from their daily routine, meet, communicate, learn, reflect, inspire and thus enhance their emotional health.
Visiting museums has been shown to reduce stress and bring happiness. Arts and cultural leisure help reduce feelings of loneliness and exclusion, strengthen the feeling of social connection, individual and group identity, and reduce social inequality. Research conducted by the World Health Organization* confirms this.
Therefore, in support of MO's sustainability policy, we have introduced a new project of emotional well-being sessions, called "No MOre Anxiety: 4 Experiences", in which we invite people to get to know your body, calm your mind and feel better surrounded by art. Together with psychologist and MO educator Simona Košinskaitė, we help to discover the connection with yourself, your feelings and reactions to them. At a time when anxiety and stress are becoming increasingly more common, this is vital.
We educate on the most significant 21st-century competencies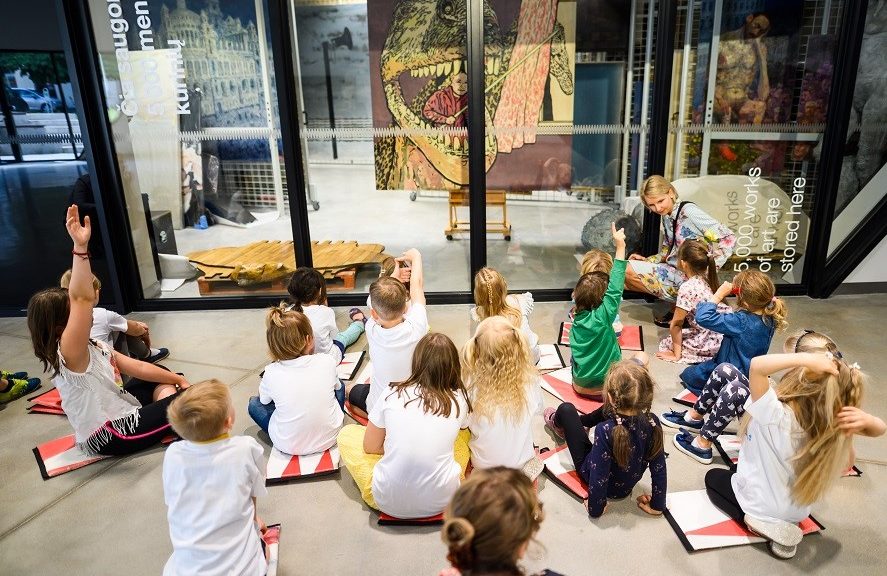 We see the museum as a space where we can learn for life. MO Museum develops and implements innovative interdisciplinary educational programs for all age groups that educate on the most important 21st-century competencies: creativity, critical thinking, collaboration and communication skills. These competencies, also called soft skills, are needed by both children and adults.
Thus, with the help of art during MO educational activities, we learn to express our opinion in an argumentative manner, listen actively, be open, reflect critically on one's worldview, and accept other (different) views.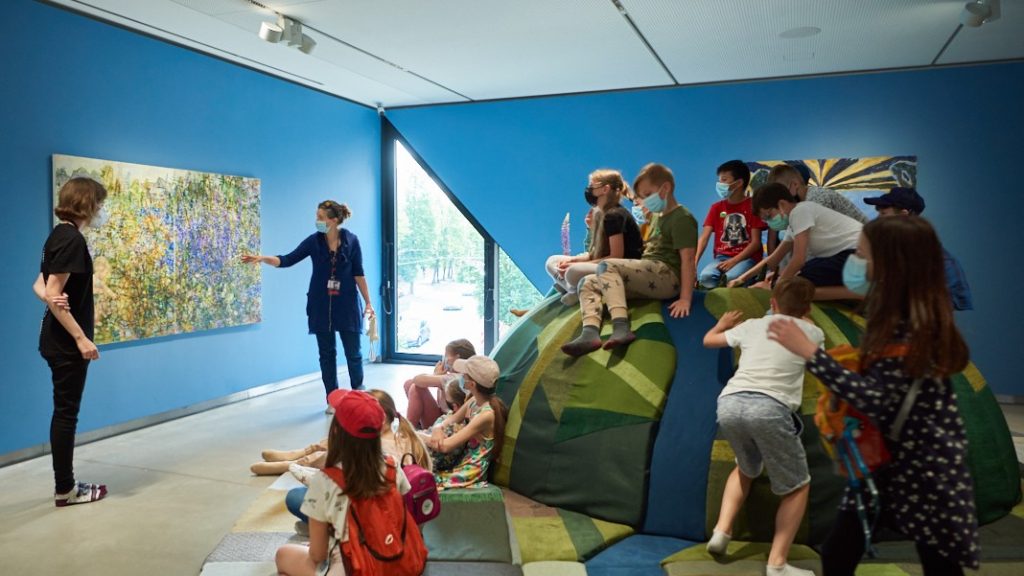 We involve communities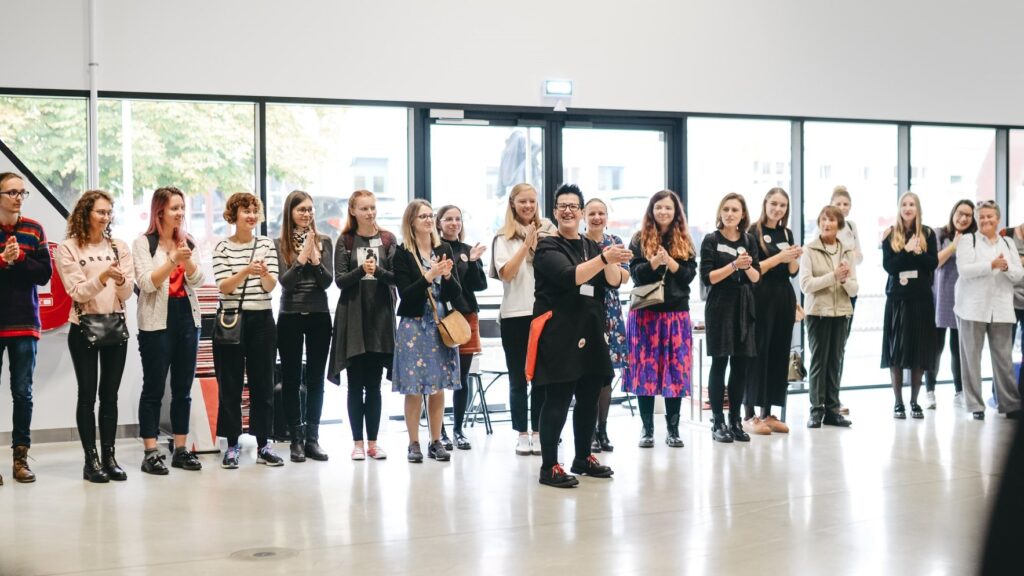 Paying attention to people is an essential direction in the entire activities of MO Museum.
Since the museum's opening, we have been nurturing a community of volunteers at MO. MO volunteers are an important part of the team; without them, we would have a hard time imagining the daily life of the museum. MO volunteer community comprises like-minded people of all ages, backgrounds and interests: from students to seniors! We learn and grow together by communicating and sharing various experiences. And also creating the museum!
Socially sensitive groups in society are important to us. Together with MO Museum's partners and patrons, we implement projects for ethnic minority communities, socially sensitive groups of young people living in remote regions of Lithuania and in families at social risk, and other socially vulnerable people. We want to share, involve and create conditions for learning about art and culture for everyone, especially those who cannot always afford it.
We also want to nurture a sense of a cosy neighbourhood in MO. Therefore, every year on October 18, celebrating MO's birthday, we invite MO's neighbours to create a celebration by visiting the museum, spending time together, and meeting newcomers.
We are accessible to everyone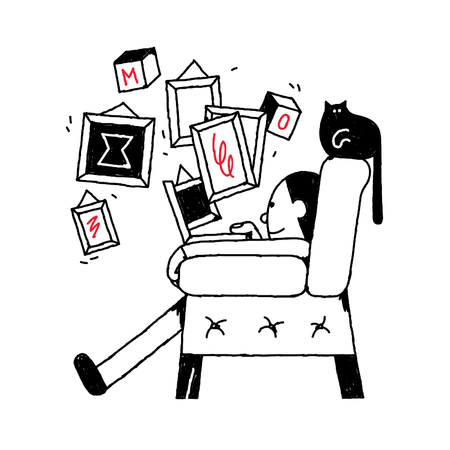 At MO Museum, we try to open up opportunities to get to know art and develop competencies for everyone. Thus, we want to create conditions for the museum to meet not only Vilnius residents but also people living in remote regions. As a result, the entire MO Collection is digitized and available online.
MO Blog is also full of high-quality cultural content and is constantly updated.
MO Museum is also a travelling museum. We travelled all over Lithuania with educational programs when the museum wasn't even open yet. After the opening we continue to travel with museum's exhibitions.
By travelling around the small towns of Lithuania and visiting students and communities in them, we seek to reduce the isolation of regions and national minorities, strive for their most significant involvement in public life and foster a sense of community.
3. PROFIT | Business Sustainability
From the very beginning, we have been employing the startup thinking model and modern management principles. We care about the sustainable business model of the organization; we strive to balance the museum's budget by earning revenue from its activities and attracting private support and public funding. We strive to make the most of available resources, rent premises and engage in retail.
MO's sustainability, resilience, and efficiency are ensured by MO team, which has a flat structure and employs people with different experiences, representing other age groups. Bringing together people with different thinking, views and cultures, we enjoy the variety and innovation of solutions and proposals.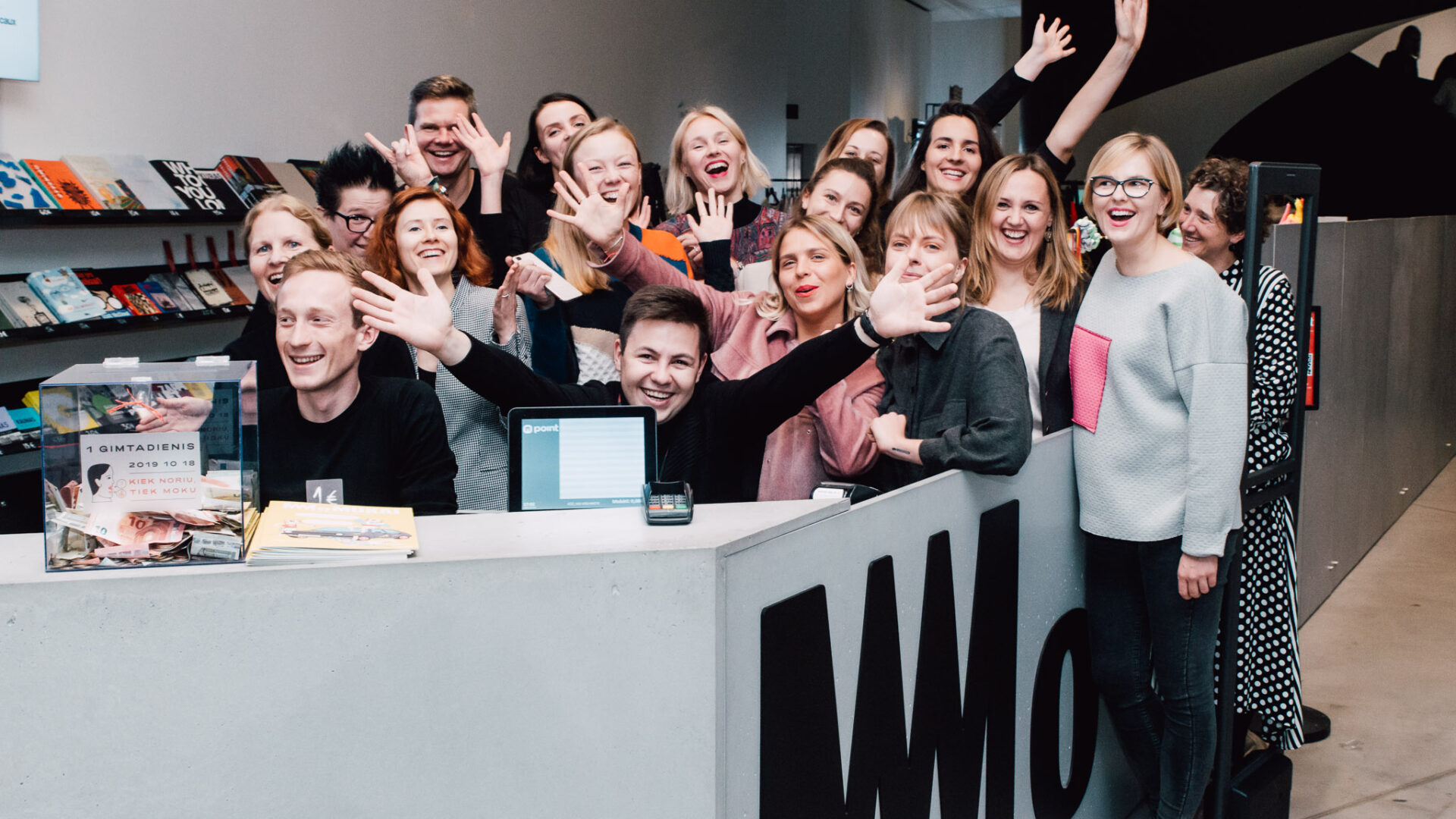 We share the life of MO Museum in the annual reports every year. How is everything going so far?
We invite you to discover: