About MO Museum
About MO
MO Museum, a personal initiative of Lithuanian scientists and philanthropists Danguolė and Viktoras Butkus, functioned as an art museum without walls for close to ten years. The collection of around 6 000 modern and contemporary pieces contains major Lithuanian artworks from the 1960s to this day.
From October 18th, 2018 MO has become an excellent place to spend free time. MO invites visitors to attend exhibitions, film screenings, educational activities, concerts and events geared to all age groups. One of MO's goals is to create an active community of MOdernists who support the idea of MO and want to help us create a new kind of museum – together!
What is MO Museum?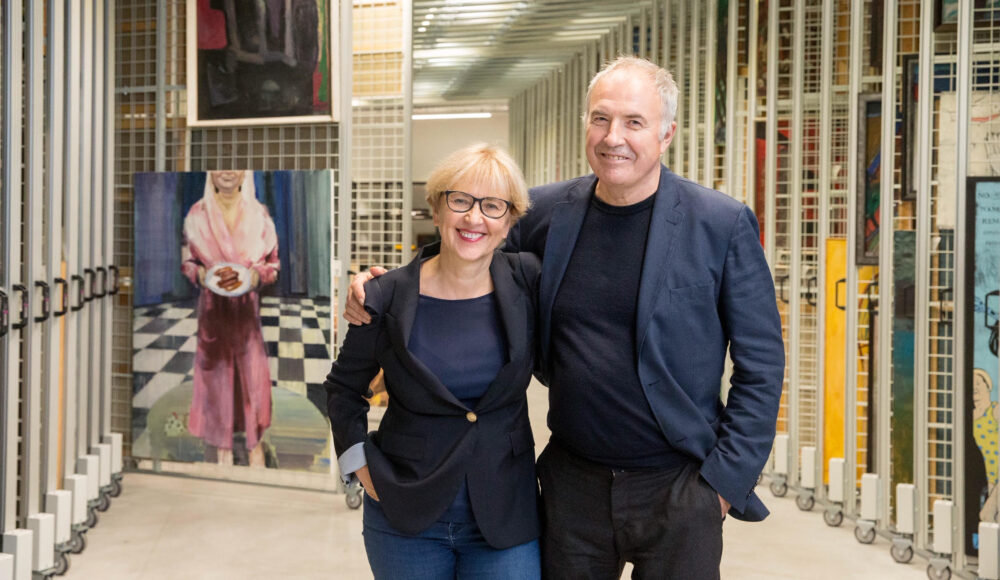 MO is openness. Art can be accessible to everyone. This is the MO we hope to create: a welcoming museum for first-time visitors and art professionals alike.
MO is a conversation partner. Art invites us to talk to one another about the stories, colors and shapes captured by artwork. Today, museums aren't just archives – they help build relationships between artwork and museum visitors. MO embraces the latest practices implemented by museums around the world, by sharing its knowledge and creating interactive tools for learning more about art.
MO is alive. Our museum is a living space of discovery, which is why we seek to share our knowledge and create a meaningful museum experience everywhere – not just in the exhibition halls. MO will host activities throughout the museum and even beyond its walls. We want to experience a living culture, which is why we hope to see you at MO events, spending time in our reading room, at the café, in our shop, in the MO sculpture garden or on the terrace above the Old Town.
MO is an experiment. MO is a private, self-financed art museum that values good business methods and practices. We strive to be a catalyst for anyone wishing to collaborate and talk about art. We are constantly building a dialogue: within the MO team itself and in our pursuit of creative ideas in collaboration with the business, academic and art communities.
MO Collection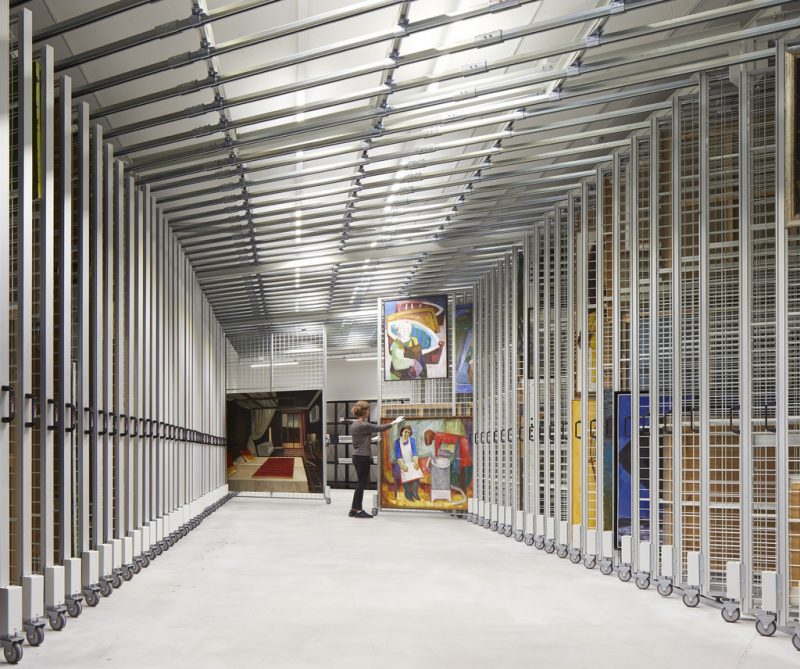 MO Collection – one of the largest private art collections in Lithuania, the MO Museum Collection consists of artworks dating from the 1960s to this day. It includes around 6 000 works of modern and contemporary Lithuanian art. In 2011 the collection was officially recognised as being of "national significance."
MO founders Danguolė and Viktoras Butkus began to assemble the collection in 2008. They invited Professor Raminta Jurėnaitė and other art historians to help them systematically shape a core collection containing works of painting, graphic art, photography and video art as well as a secondary set of small sculptures and interdisciplinary works (performance, installation art, etc.).
Reflecting a broad range of styles and ideas, the collection introduces viewers to the main processes and developments in Lithuanian art of the last 60 years. A portion of the works is art that was considered ideologically unacceptable by Soviet authorities and to which, following state policies, Lithuanian museums of the era paid little attention. The collection also presents the generation of artists who entered the art scene with the restoration of Lithuania's independence. The majority of the artists represented in the collection are still active today and are recognised in Lithuania and abroad.
The collection is continually supplemented with new and relevant works of Lithuanian art.
The MO Museum building designed by renowned architect Daniel Libeskind is conceived as a cultural gateway linking the past and the future. The interior courtyard cuts through the entire building and features a dramatic staircase connecting a plaza at street level with an open terrace. The structure flows between its exterior and interior, between the public and the private.
Though the MO Museum is a compact building, it contains all the necessary elements to run a world-class institution, including educational areas, a multi-functional hall, administrative offices, a café and a museum shop. Thus, the building offers an important functional flexibility, allowing these spaces to operate even when the museum itself is closed. Optimization of space and functional flexibility contributes to the eco-friendliness of the building. MO Museum, realized in partnership with the Lithuanian firm Do Architects, is the first cultural project by Studio Libeskind in the Baltic region.
MO Museum Annual Report 2022
In 2022, more than 120,000 people visited the MO Museum and its exhibitions, while 13,000 schoolchildren took part in MO educational classes and the same number of adults attended events. 30 000 people visited the travelling MO Museum exhibition and educational events in Lithuania.
During the first four years, the MO Museum has established itself as a relevant open space that attracts a wide range of people, with more than half a million visitors since its opening in 2018.
Exhibitions, new activities and initiatives – what were the most memorable events of the past year and what can you expect in the Museum in 2023?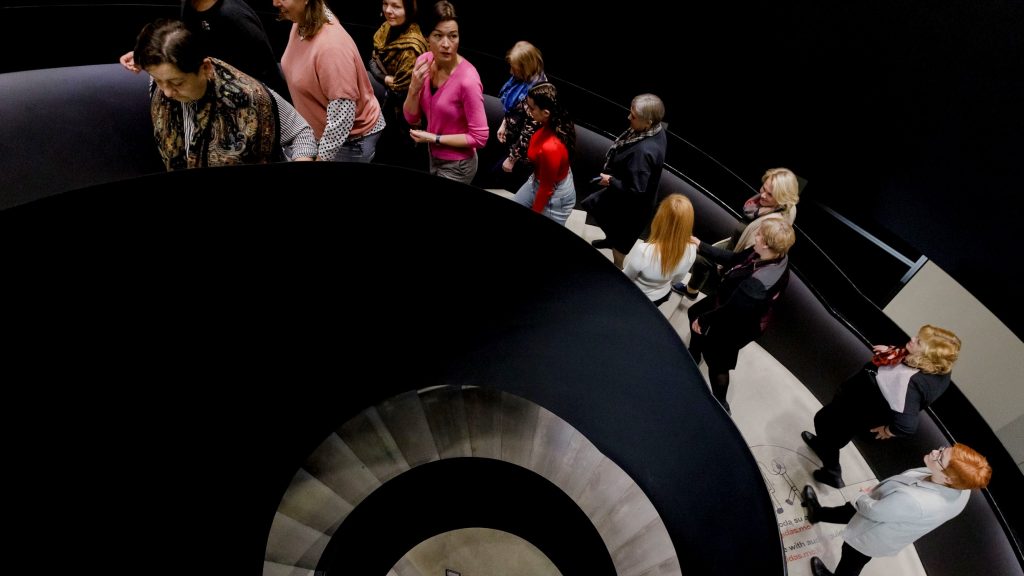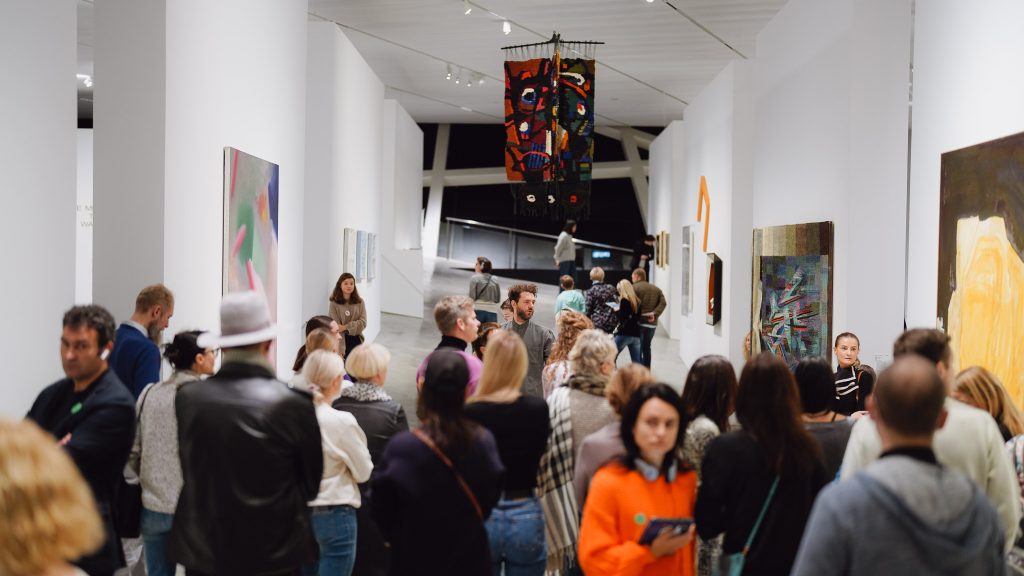 2021
In 2021, after being completely closed for almost 3 months and later operating with restrictions, MO Museum attracted more than 90,000 museum visitors, almost 400,000 virtual visitors and more than 12,000 schoolchildren who took part in the educational activities that took place during only half of the year. We've put it all together in the pages of the 2021 MO Museum Annual Report!
You can download our report in PDF format:
2020
In 2020, MO Museum was opened for only half a year, but we received 108,000 visitors at the museum and more than 286,000 virtual visitors. Although we didn't work in March, April, May, November, December, and only half a foot in June, MO Museum's activities and initiatives were still visible throughout the year.
You can download our report in PDF format:
2018-2019
The first year of MO Museum – full of emotions, excitement and first-times. Exhibitions, events, MOrathons, books, tours and educations, various projects, travelling museum and much more. What did it look like and what was going on?
You can download the full report in PDF format: