Leisure spaces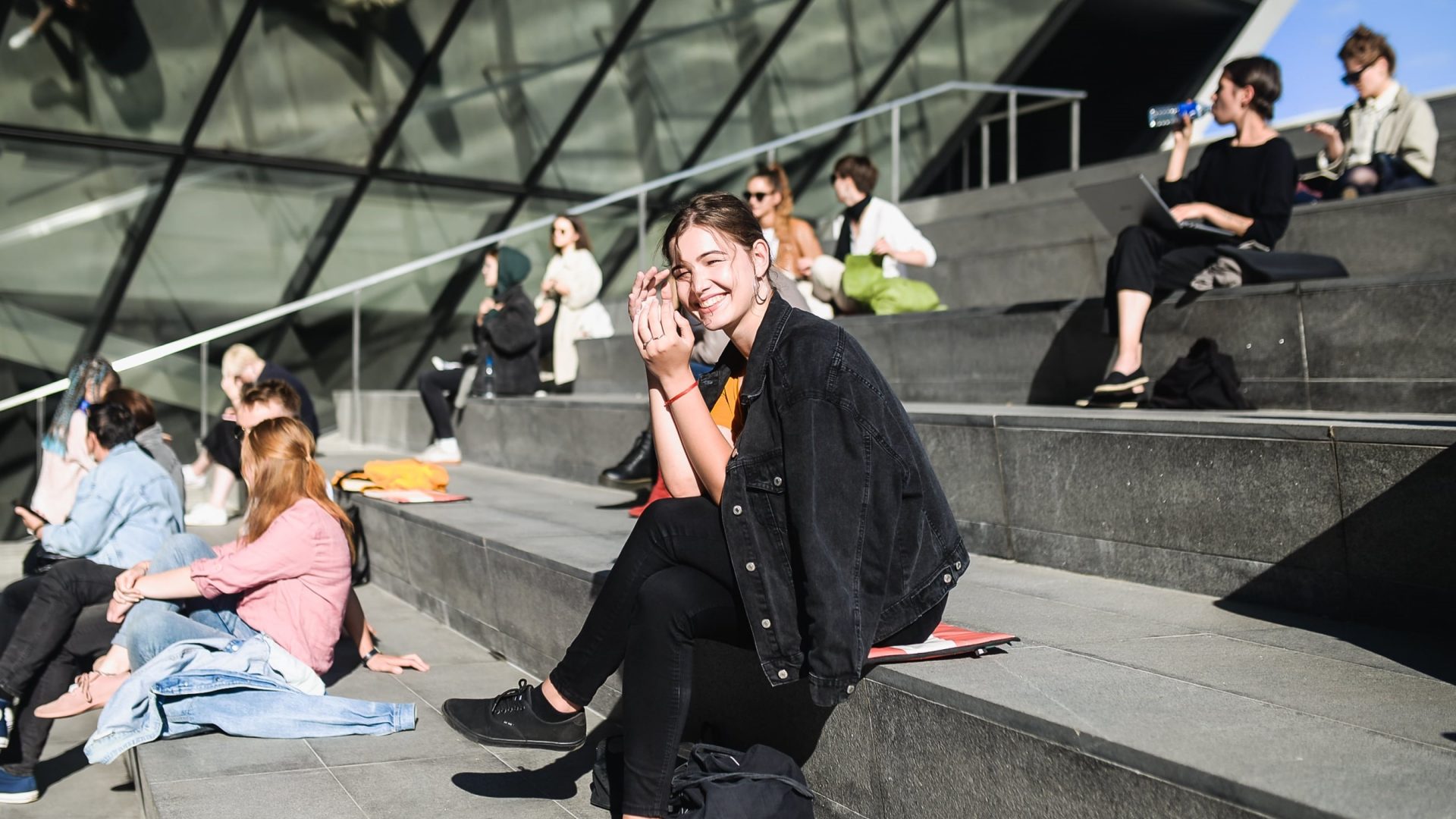 MO Museum is a living space of discovery, which is why we seek to create a meaningful museum experience everywhere – not just in the exhibition halls.
MO hosts activities throughout the museum and even beyond its walls. We want to experience a living culture, which is why we hope to see you at MO events, spending time in our reading room, at the café or in MO shop. MO Sculpture Garden, with the MO Cube beside, also terraces uniting public spaces, creates a diverse and inviting environment.
We want MO Museum to be always alive, so we invite you to spend your free time in the museum and other open spaces of MO.
Enjoy!
MO Shop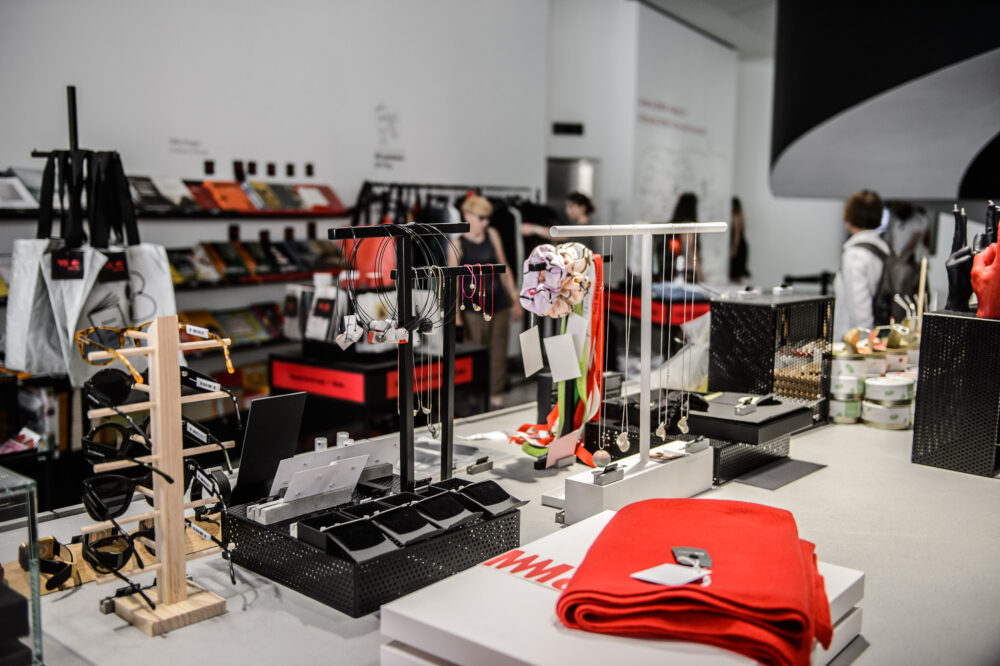 At MO Shop you will find books, unique, exclusively Lithuanian designs, works, museum souvenirs, that open the door to a more creative life, remind you of the visited museum and exhibitions, and delight those who have received gifts.
In support of the ideas of an open museum and quality leisure, we have singled out several lines of books and souvenirs for a comfortable and friendly visit to MO Shop.
Discover MOre!
MO Reading Room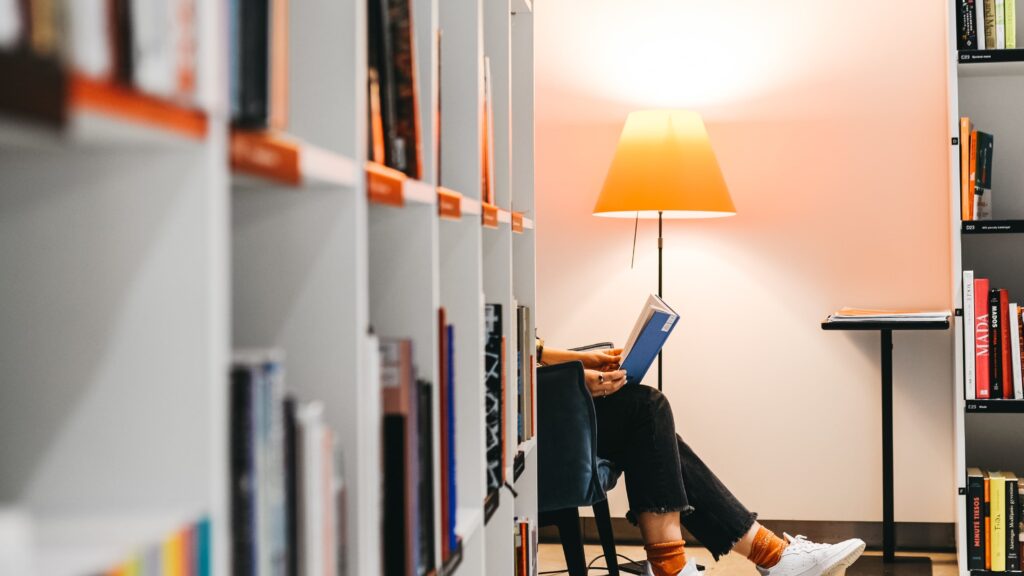 More than 3000 books on art, museums, their architecture, education and management can be found in the MO Reading Room. These are the books on Lithuanian culture from the postwar period to the present as well.
You will also find books that elaborate on the topics of MO Museum's exhibitions and catalogues of our  main exhibitions too. And we don't run short on fresh material either – the Reading Room is constantly being updated with new publications and books.
Sculpture Garden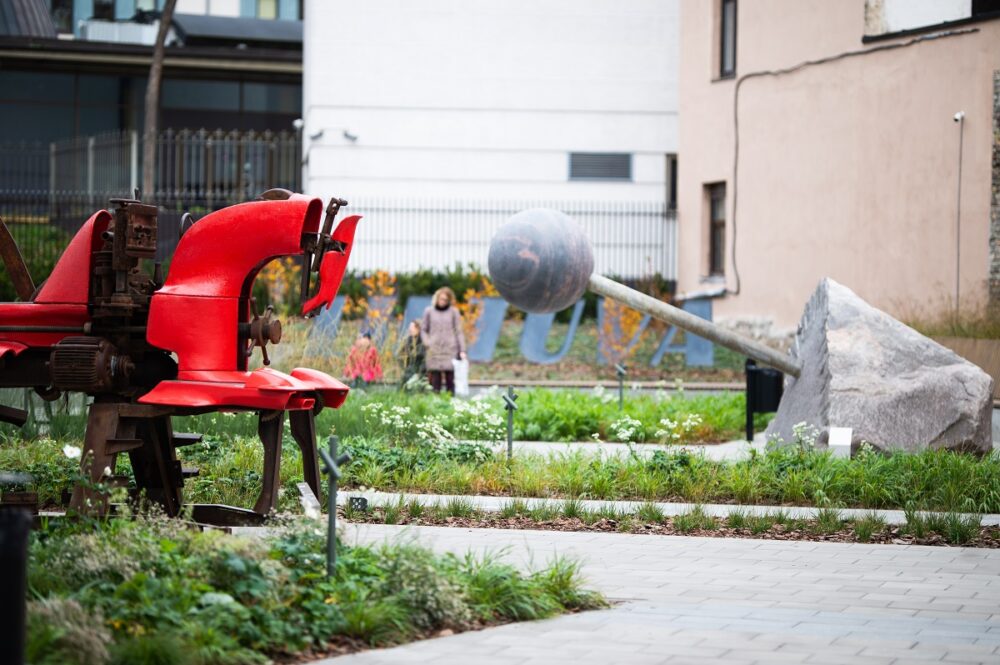 The ensemble of the MO Sculpture Garden promotes the idea of meaningful leisure and gathers an active society of art lovers to meet and interact. That's why it open 24/7, so we invite you to enjoy it any time you wish!
The garden features an array of art selected to showcase the most vibrant works by Lithuanian sculptural avant-garde artists.
Adopting best practices from around the world, MO has woven modern sculpture in the vibrant fabric of the city. MO Sculpture Garden is an essential reflection of the MO Museum's founders and creators Viktoras and Danguolė Butkus art collection time period.
MO Bistro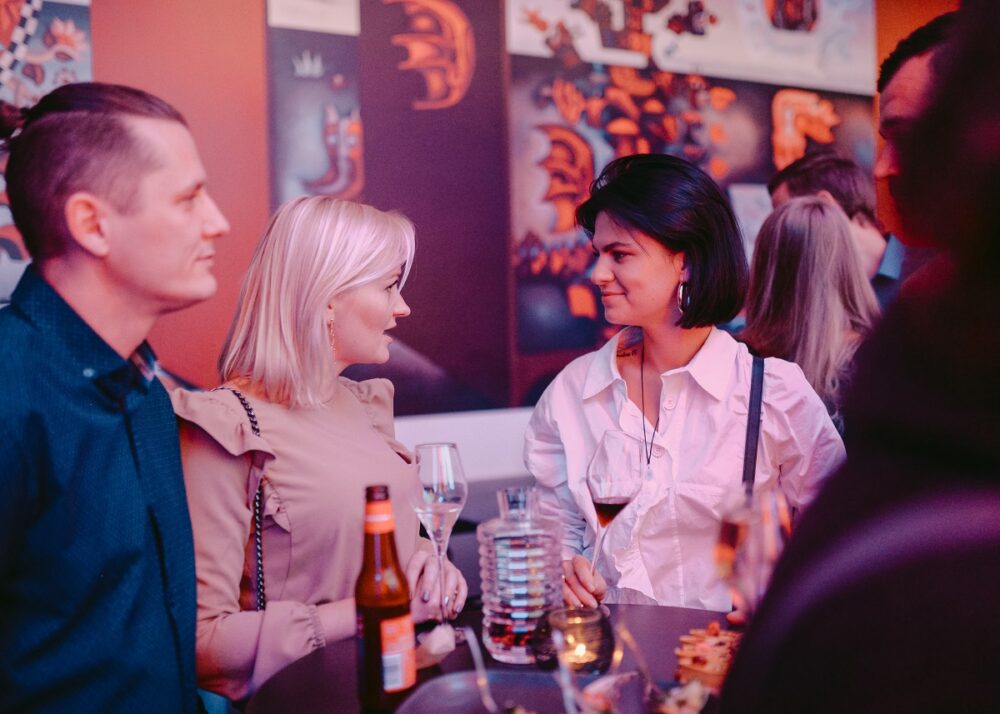 MO Bistro is a place for fast breakfast, business lunch or dinner with family & friends. It also offers special menu for kids on Sundays. High quality foods and dish names that tantalize the taste buds. Every day at MO Bistro brings different lunchtime daily specials.
The exclusive focus of the interior of the MO Bistro is a digitally restored fragment of Algirdas Steponavičius and Birutė Žilytė fresco. It is recognized as a cultural heritage of Lithuania and is located in the Naujieji Valkininkai rehabilitation hospital "Pušelė". 19 meters-long fresco fragment extends the experience of the museum.
New outdoor space – MO Cube
The MO Cube, which has already been noticed by visitors, is active in summer (and special occasions in winter). This is a new meeting place outside MO. In pleasant weather, drinks and food from MO Bistro will be available throughout the summer from 11:00-21:00.
The MO Cube organically complements the MO Sculpture Garden and is an additional opportunity to stop by for a bite or a refreshment. According to the cube's creators, DO Architects, the cube's reflective surfaces allow you to see your own image as well as the MO building or Sculpture Garden. And when the cube is open, it not only echoes the architectural lines of MO, but also makes the static shape of the cube dynamic.