MOre than a Museum
MO Museum – more than a museum
Since the opening of MO in 2018, we have demonstrated that we are a living cultural space, more than just a museum.
Being open to the city and its guests, we understand that MO is not just a physical building, MO is MOre than a museum. We constantly nurture the idea of ​​MO as a social figure and strive to be an important cultural centre not only in Vilnius, Lithuania but also abroad.
How much MOre? What have we created since the museum was opened?
MOgazine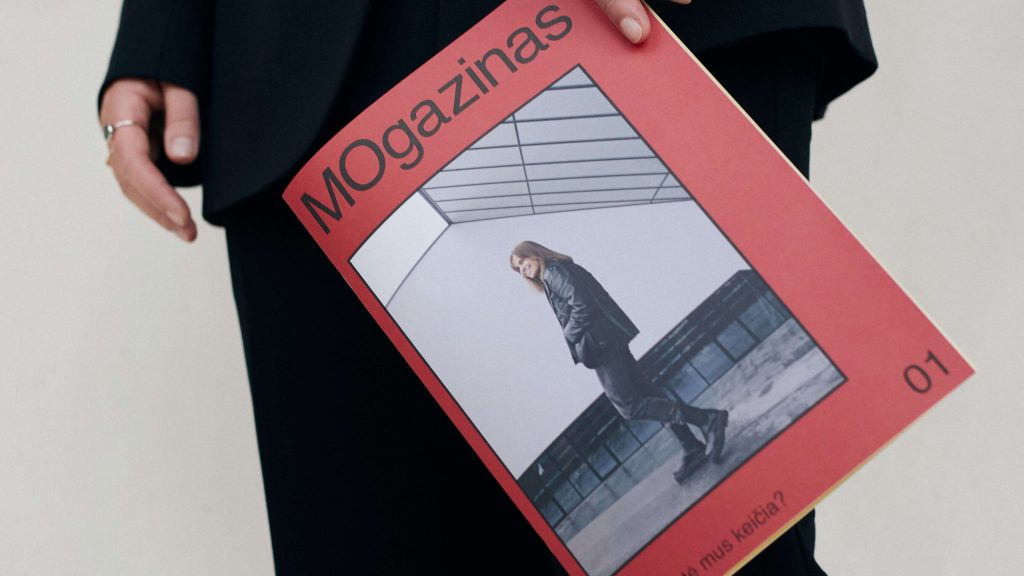 The desire to help more people discover culture has motivated us to look for the new ways of achieving it. This is how the first MO's magazine, "MOgazine", was born.
The MOgazine is planned to be published twice a year. Each issue will seek to expand the topics and questions of MO Museum's major exhibitions. And we started really festively – talking about the exhibition "Celebrate for Change".
The development of MO Museum magazine "MOgazine" is partly financed by Vilnius City Municipality.
MO TV
The life of MO Museum is on the screens now! We invite you to discover MO TV on Cgates TV platform.
On MO TV we screen the virtual tours of MO Museum's exhibitions, virtual conversations with Lithuanian artists, cultural and social figures, also behind-the-scenes stories of MO Museum and virtual MO educations for curious viewers of all ages.
Get to know MO TV in 1 minute!
#menasnaMO: 10 stories of Lithuanian photography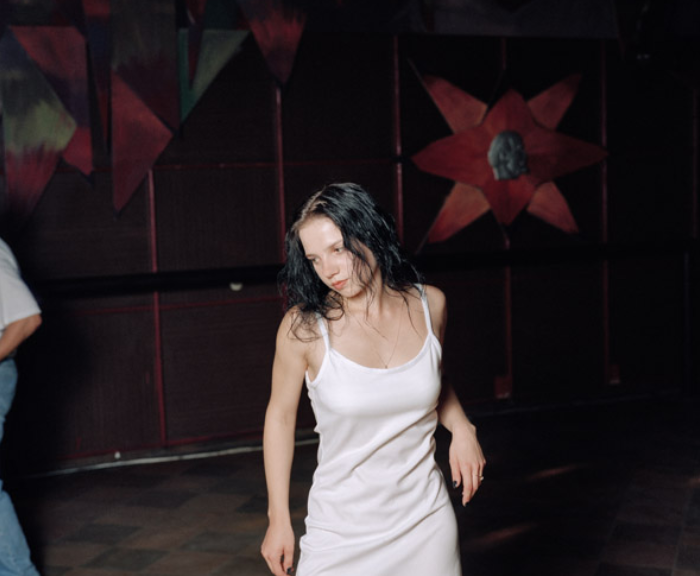 In 2021, together with the national broadcaster LRT, we continued the project about Lithuanian art and its creators. Having previously introduced 20 stories of Lithuanian modern and contemporary art in the format of video stories, this time, we invited to dive deeper into the world of photography.
#menasnaMO (Art@home): 10 stories of Lithuanian photography – video series of visual stories that does not require much time but reveals the most essential facts about Lithuanian photographers for everyone. Some who already know the photographers can discover new stories, and for some who do not know them it can be a daily dose of art.
In short video stories, we presented 10 different Lithuanian photographers, from famous classics to the younger generation, whose artworks are also presented in the major exhibition "Celebrate for Change".
Video stories are created in Lithuanian.
MOdyssey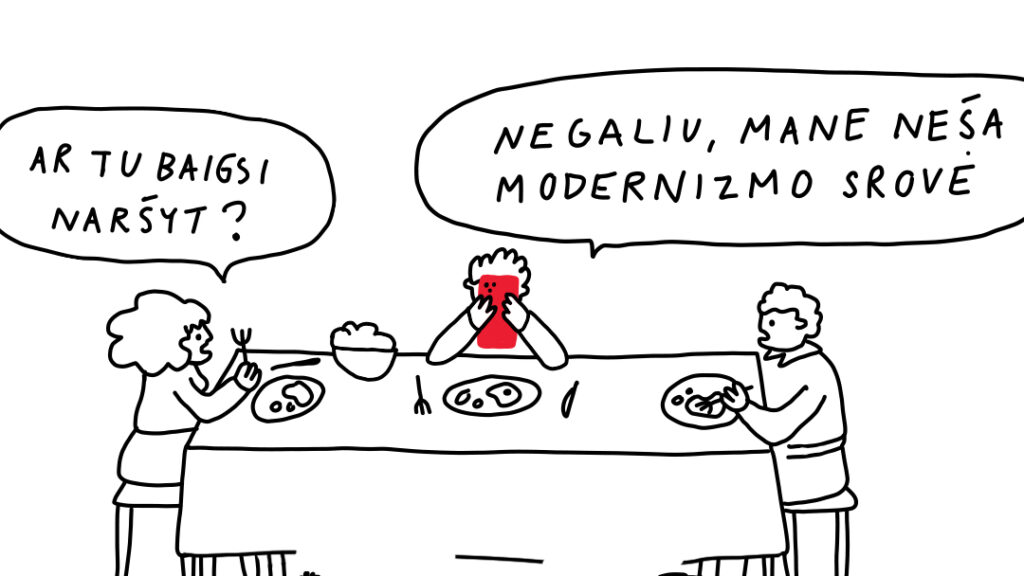 MOdyssey is a virtual Lithuanian art game-adventure, to which we first invited you in 2020.
It is a free, one-day virtual art exploration game consisting of 20 engaging questions to learn more about Lithuanian art (and more). It's a fun game that requires no prior knowledge. The questions are illustrated with artworks of MO collection that suggest either the right answer or the path towards it. At the same time, it is also a great way to get to know Lithuanian modern and contemporary artists and their works.
The MOdyssey 2021, now in its second edition, attracted 1 390 participants. The virtual art game brought together people from all over Lithuania – this year there were more participants from other cities than from Vilnius! Also, the MOdyseey attracted players from 25 different foreign cities.
It's fun when you know. But it's even more fun when you find out!
The project is held in Lithuanian.
Vilnius Talking Sculptures
In the summer of 2021, two more sculptures in Vilnius started to talk! These are Katinas (The Cat), who protects Jurga Ivanauskaitė's square in Aguonų Street, and the light-carrying Elektra, located on the tower of the Energy and Technology Museum.
So today, we are counting 23 talking sculptures in the centre of Vilnius city!
The Art of Feeling Christmas
In 2020, Christmas at MO was unique. During the festive period, the architecture and outdoor spaces of the MO building were illuminated with new colours and reflections. We invited the visitors to create their own miracle safely by walking around the different MO outdoor spaces.
A special musical soundtrack was created to enhance the atmosphere. And to respond to the longing of our loved ones, we invited everybody to send postcards together with the Lithuania Post.
Thanks to the wonderful partners – the creative and brave F6 team!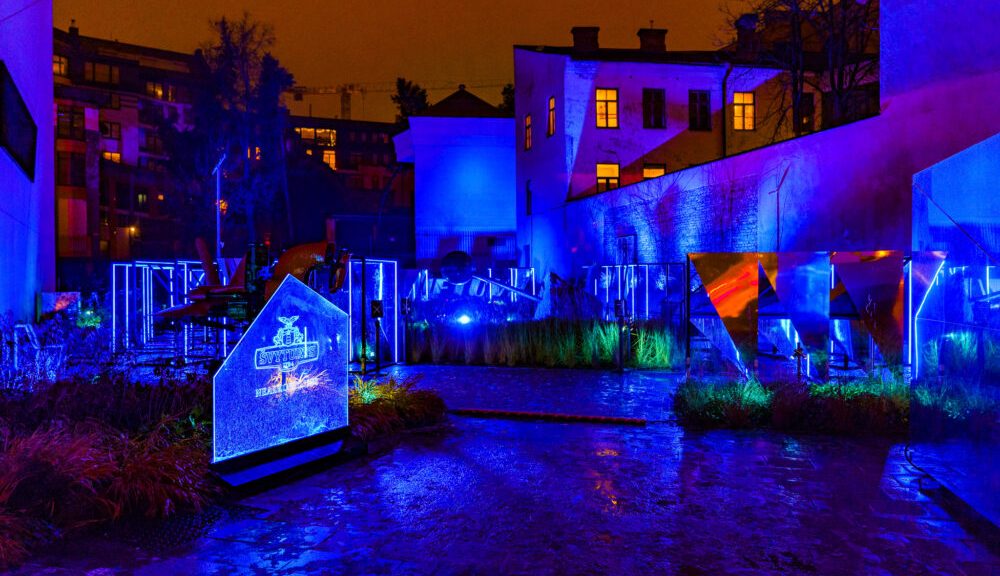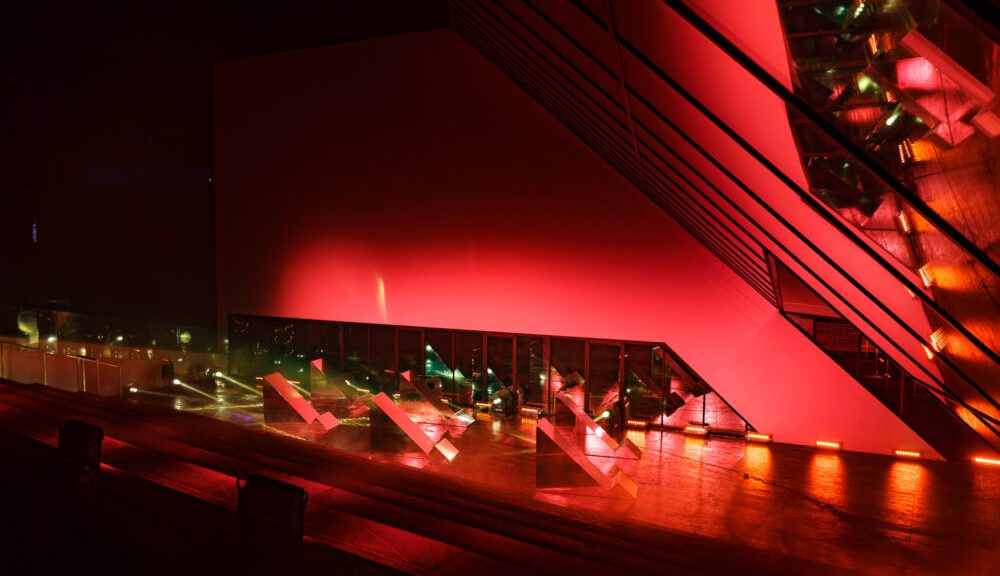 #menasnaMO: 20 stories of Lithuanian art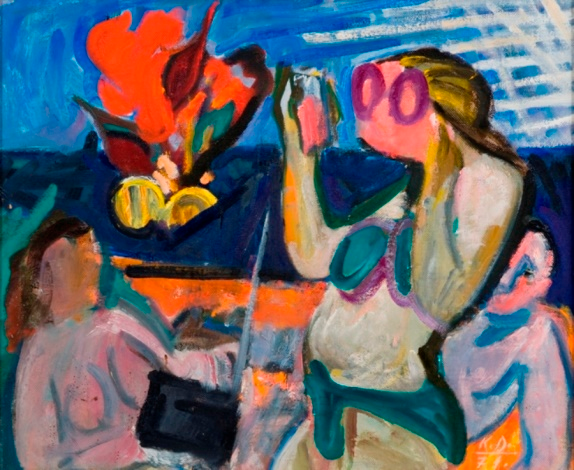 During the first quarantine, together with LRT, we organised the project "#menasnaMO (Art@home): 20 Lithuanian Art Stories" and introduced Lithuanian creators of modern and contemporary art.
Antanas Gudaitis, Kazimiera Zimblytė, Vincas Kisarauskas, Kostas Dereškevičius, Antanas Sutkus, Šarūnas Sauka, Eglė Ridikaitė, Pakui Hardware and other artists were presented in the month-long project.
You can watch and remember all the previous 20 Lithuanian art stories here:
Video stories are created in Lithuanian.
MO bus stop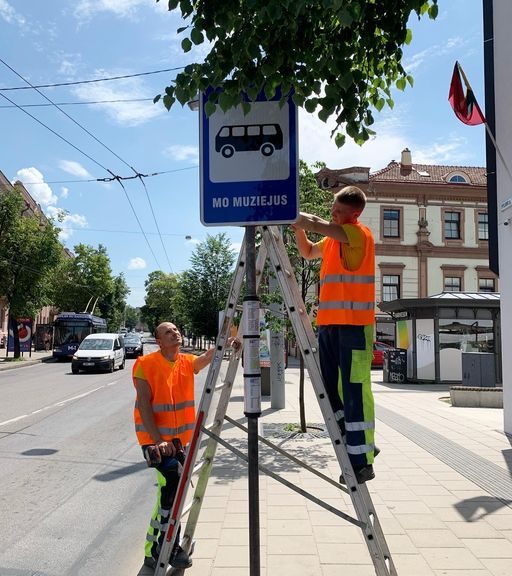 From June 2020, citizens of Vilnius who are travelling to MO by public transport hear: "Next stop – MO Museum". The stop right next to the museum now welcomes and escorts both visitors and passers-by on behalf of MO!
For this, we are grateful to Vilnius City Municipality and the company "Susisiekimo paslaugos".
Vilnius Talking Sculptures
With the launch of the Vilnius Talking Sculptures project in 2015, Vilnius became the fourth city in the world to make sculptures talk in public spaces. In the same year, the project was recognized as the most innovative tourism project!
Until the museum's opening in 2018, MO made 16 city sculptures speak. In 2019, two more sculpture stories were available for listening: the sculptures of the singer and poet Vytautas Kernagis and the composer, conductor Stanislovas Moniuška.
In 2020, three more sculptures could speak! One of them – probably the most commented sculpture in Vilnius – Vladas Urbanavičius' "Quay Arch", nicknamed by Vilnius residents as the "pipe". We also invited you to get acquainted with Ksenija Jaroševaitė's sculpture "Sitting", which is comfortably located in MO sculpture garden, and the wall of Literatų Street, loved by many city guests.
Wondering which other Vilnius sculptures can speak?
Literatų street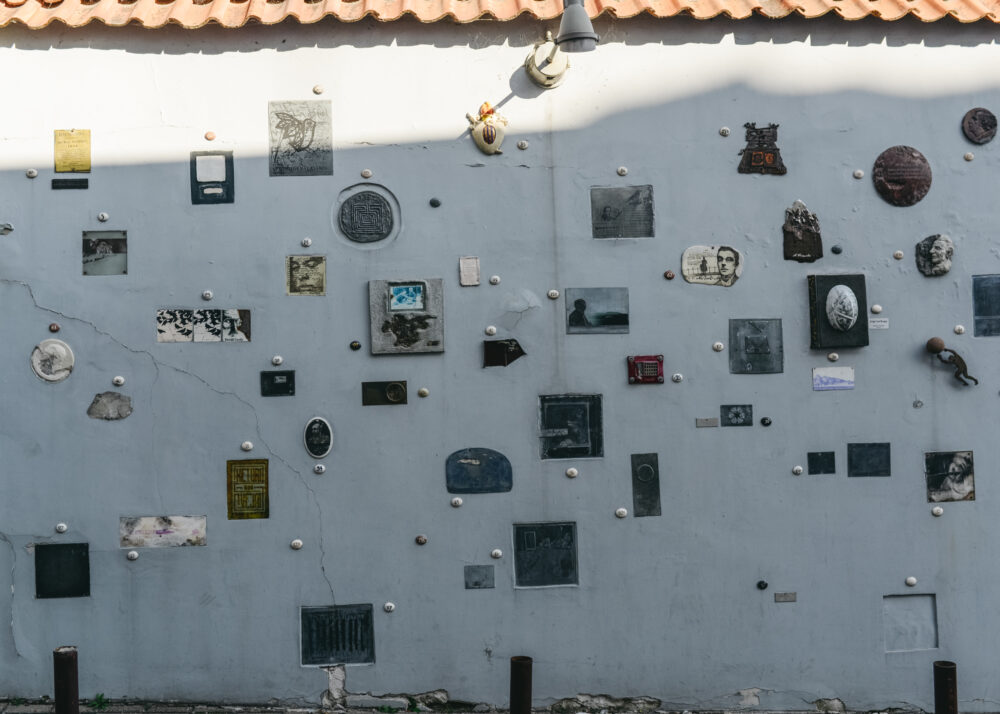 The MO Museum started its activities in 2009 in Vilnius, in the No 8th house of Literatu Street, so the first project of the "museum without walls" took place right here – in the closest environment. Its aim was to revitalise Literatu Street, to link it more firmly to the writers who have lived and worked in Vilnius, as well as to foreign writers who are in one way or another connected to Vilnius and Lithuania.
The project was curated by artist Egle Vertelkaite, who created and developed the visual-artistic expression of the project, and invited many of her fellow artists. During the project, about 150 artists created over 200 ceramic, metal, plastic and various ready-made small works of art commemorating specific writers. Installed in the walls of Literatu Street, they attract constant and uninterrupted attention from both Vilnius residents and visitors.
Egle Vertelkaite not only led the project, but also created a number of works herself, organised writers-musical celebrations in Literatu Street, and, together with designer Vaidotas Skolevicius, created a special Literatu Street website. The artist's work has been noticed by the citizens of Vilnius and was awarded the St. Christopher Award in 2009.
In order to "decrypt" and tell more about the writers commemorated on the wall, Milda Ivanauskiene gathered material about the writers mentioned on the wall as well as the artists who commemorated them. In 2014, the MO Museum published her book "Literatų gatvė" (Literatu Street), a cultural guide to Vilnius' multiethnic literature heritage.
The project is supported by UAB Fermentas (now it's ThermoFisher Scientific), the Rotary Club of Vilnius Old Town, the French Embassy in Vilnius, and private individuals. The project took four years to complete in 2013 and MO continues to carry out maintenance work on the wall, kindly supported by the Rotary Club of Vilnius Old Town.