Venue Hire
MO Museum – a new venue for your event!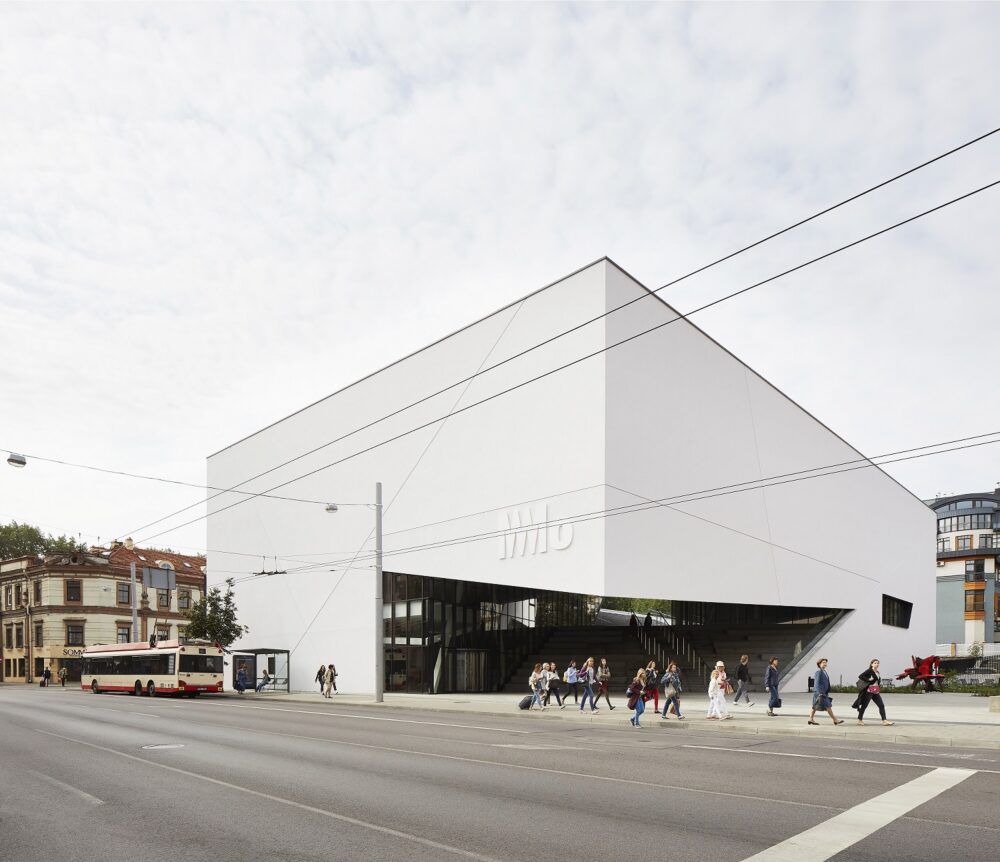 Unique architecture, history and exceptional experiences of MO museum.
These particular attributes of MO Museum distinguish our guests after holding their events and celebrations at MO Museum.
Searching for a new venue in Vilnius? We offer various spaces at MO museum, that will accommodate different events and needs for those looking to hire a venue.
At MO you can also enjoy special excursions and engagement activities – new and diverse ways of getting to know art, yourself and others.
Take a look at all the premises at MO Museum, both inside and outside. Learn more about special excursions and activities!
Venue Hire Coordinator
Vaidas Zigmantas
+37060983764
vaidas.z@mo.lt
Lobby A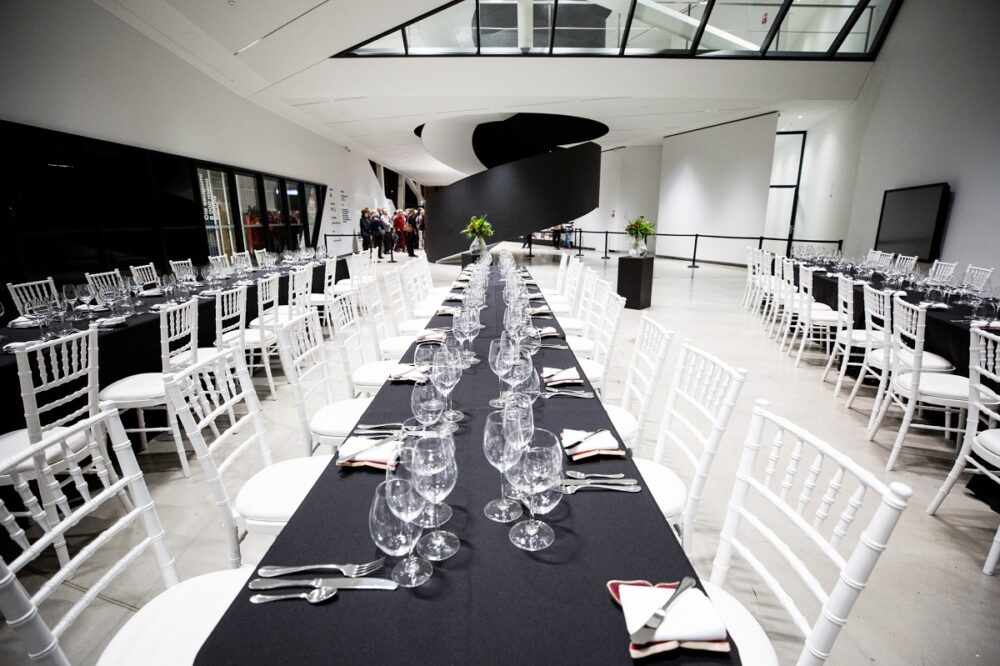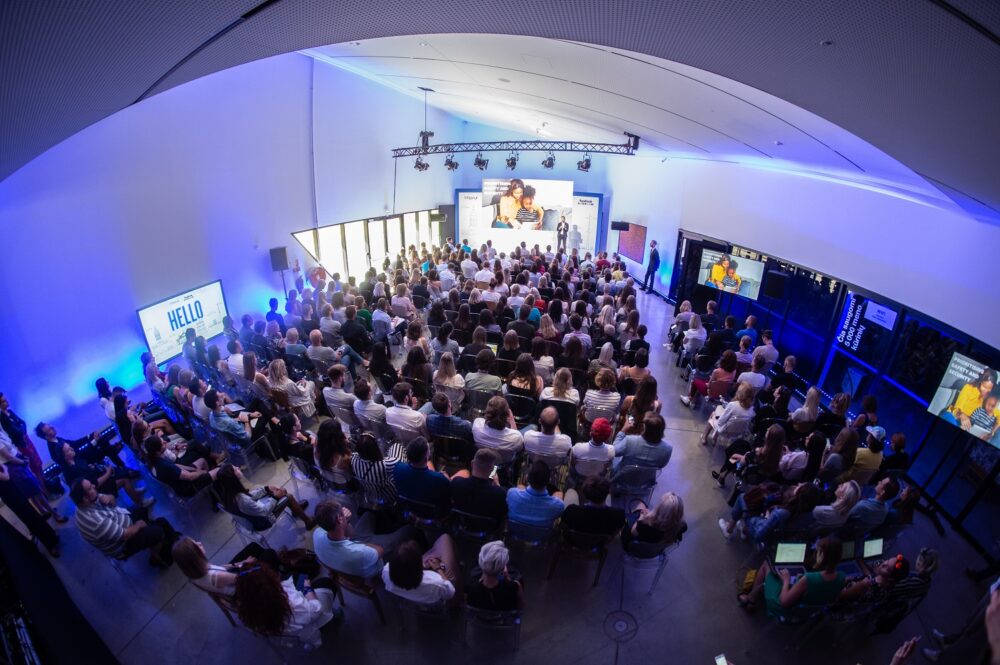 The first floor of the museum with its legendary spiral staircase designed by a Polish-American architect Daniel Libeskind is the space that is perhaps the most popular for events and celebrations.
Architecturally convenient space can be arranged for both seated dinners and conferences. It is a unique space for your event with a remarkable indoors architecture.
It is a 225 m2 light, tall and representative space with a view of the MO Museum Storage Room and an extra exit to the terrace.
Capacity: 240 people (conference), 300 people (fourchette), 100 people (dining).
Events Hall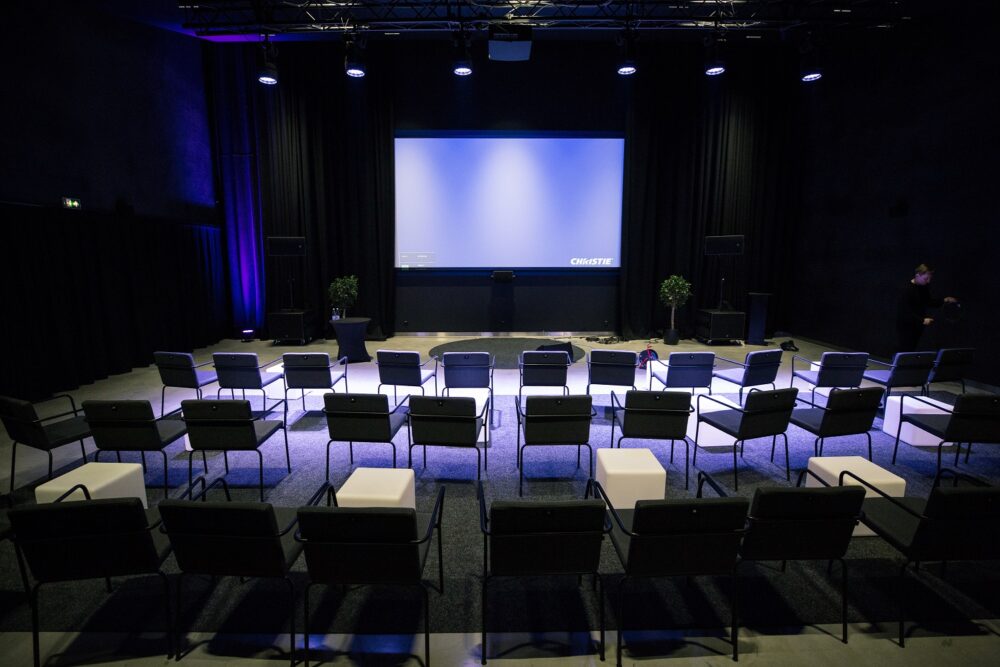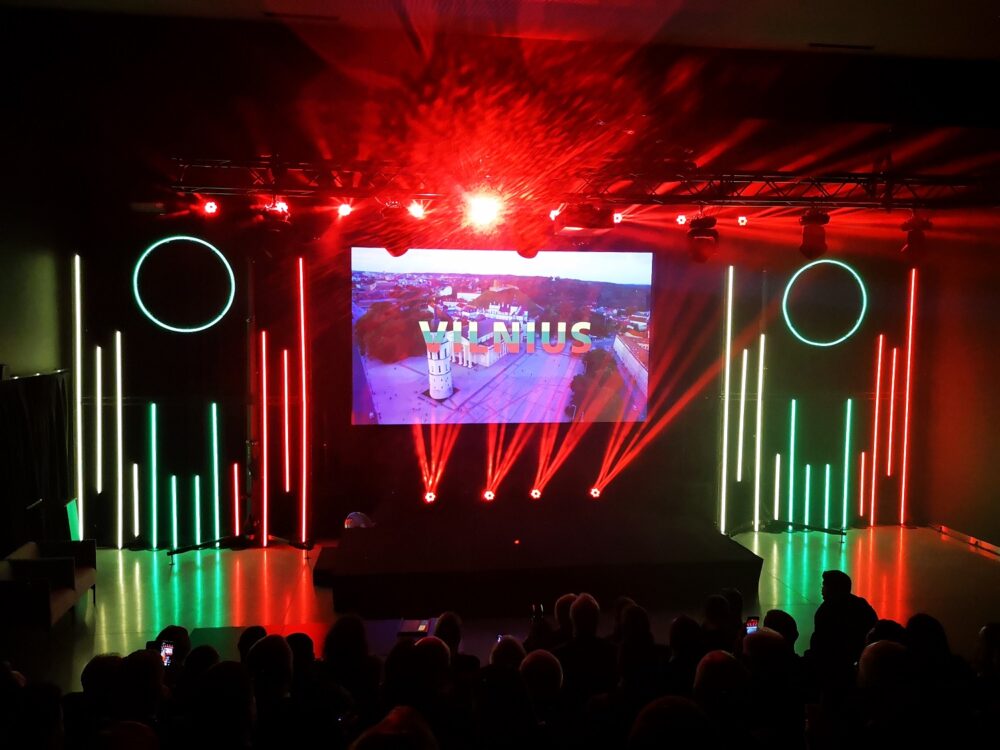 It is an ideal space for a conference, a movie screening, a corporate event or a private night. This particular hall can be transformed in various ways and connected to the lobby on the first floor to maximize the space available for your event.
It is a 140 m2 conference hall with all the equipment you may require: a projector and a screen, a sound system, microphones and a stage.
Capacity: 110 people (conference), 180 people (fourchette), 70 people (dining).
Reading Room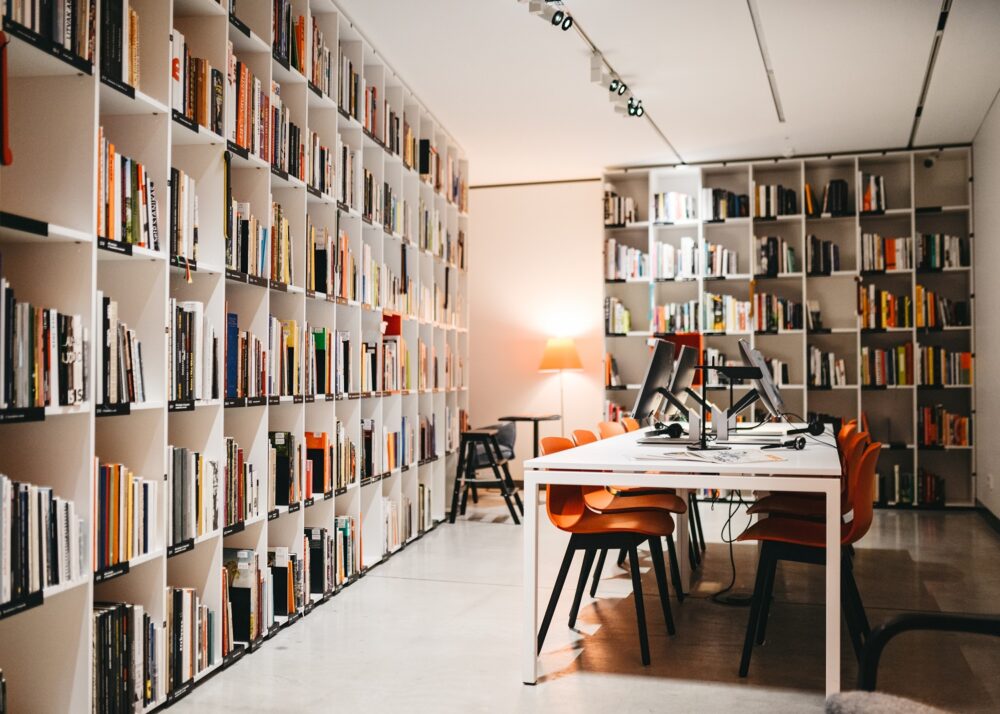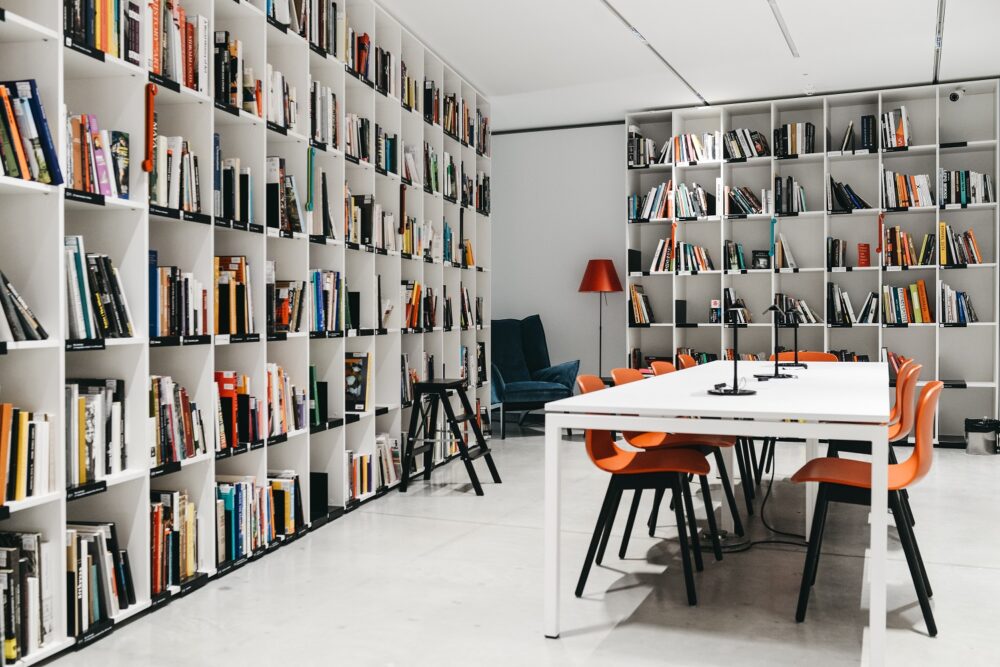 A cosy, relatively small reading room located next to the Small Hall on the second floor of MO Museum. It can be accessed by a staircase or a lift. It is a separate space, where your event will take place surrounded by the newest books on art and culture.
It is a 40 m2 small, private space with a TV screen, a flip-chart boards and some additional furniture.
Capacity: 15 people (around a conference table).
Lobby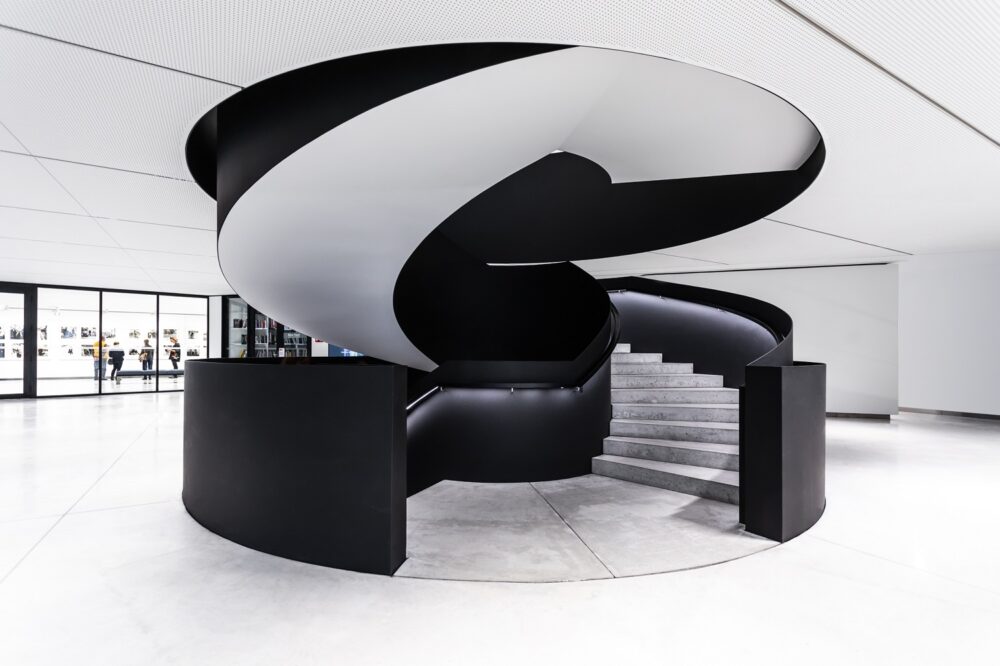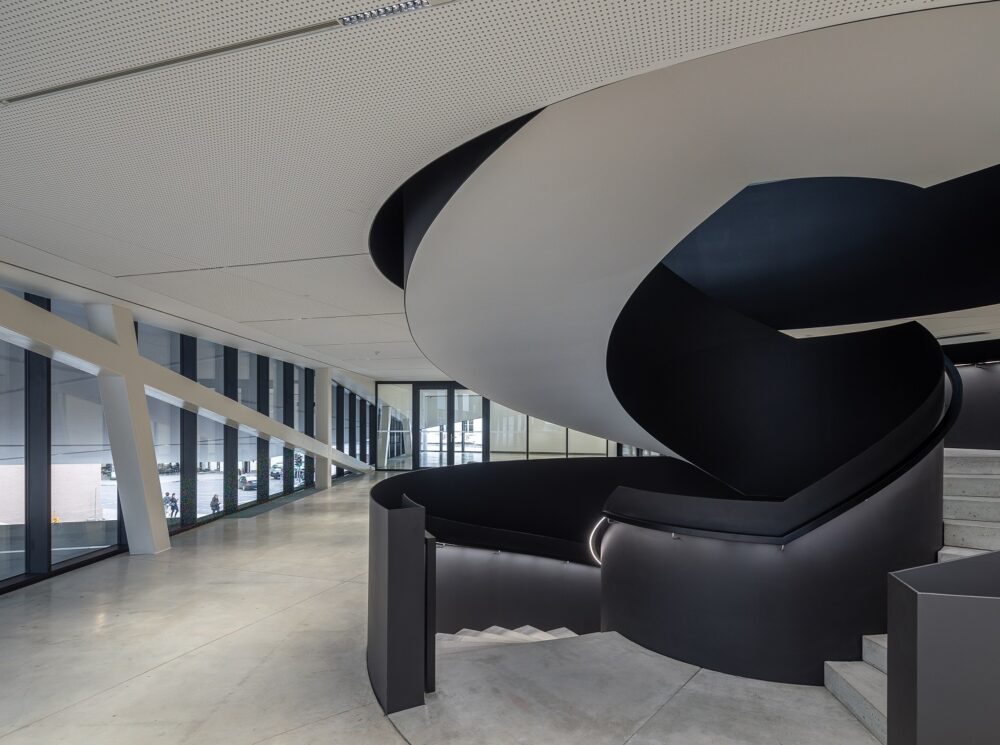 Another architecturally exceptional space at MO Museum. The Reading Room, Small Hall as well as outside terrace are just next to it.
It is a 150 m2 space that is ideal for guests' gatherings, conversations, light snacks or small events.
Capacity: 40 people (conference), 70 people (fourchette).
Terrace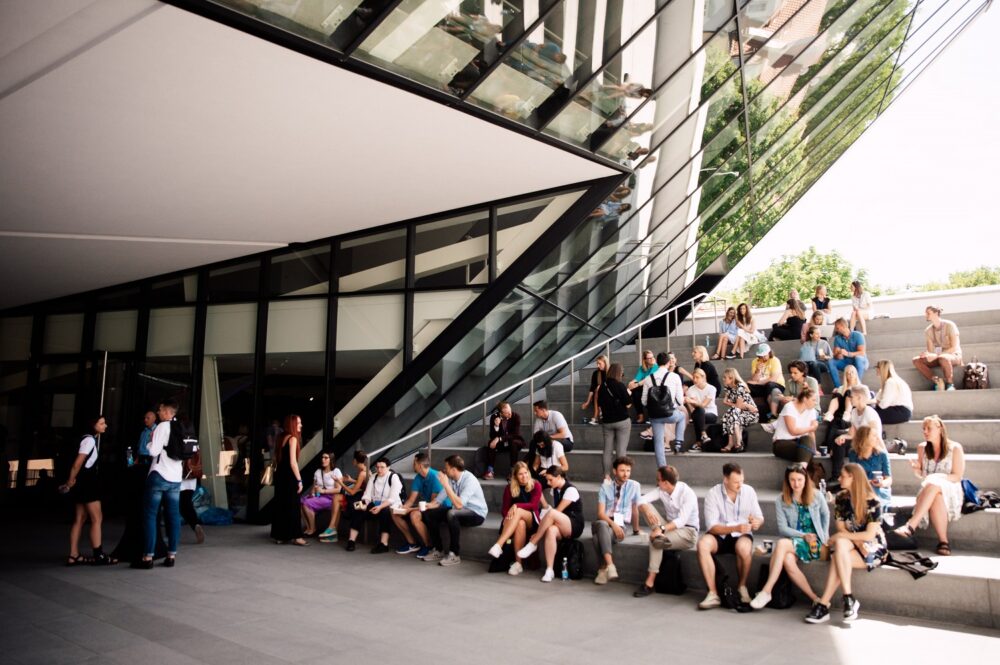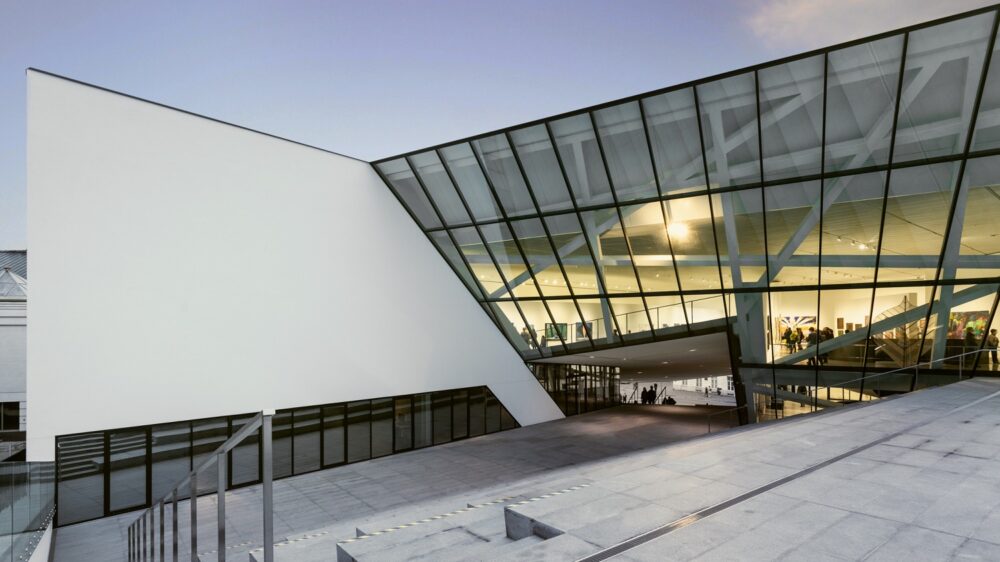 MO outside terrace – a unique space at MO Museum, which is ideal for your private event. You will be able to enjoy both your time in open air as well as the unique architecture of MO Museum.
It is a 336 m2 open-air and sunlit amphitheater outdoor terrace on the second floor of the museum. You will be able to access the indoors space from the outside terrace as well.
Capacity: 300 people (conference), 350 people (fourchette), 100 people (dinning).
Sculpture Garden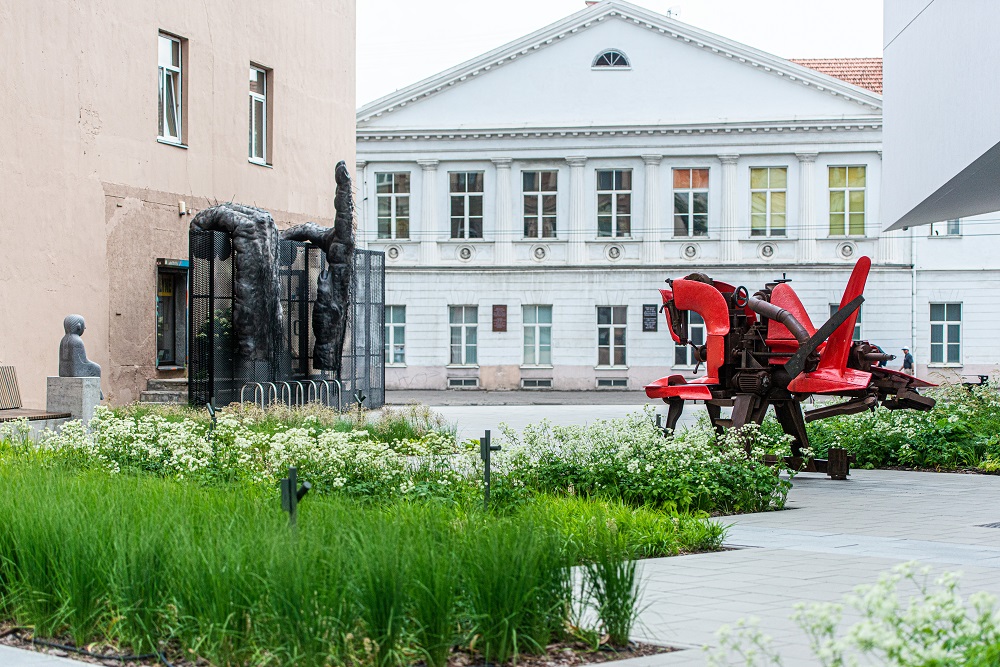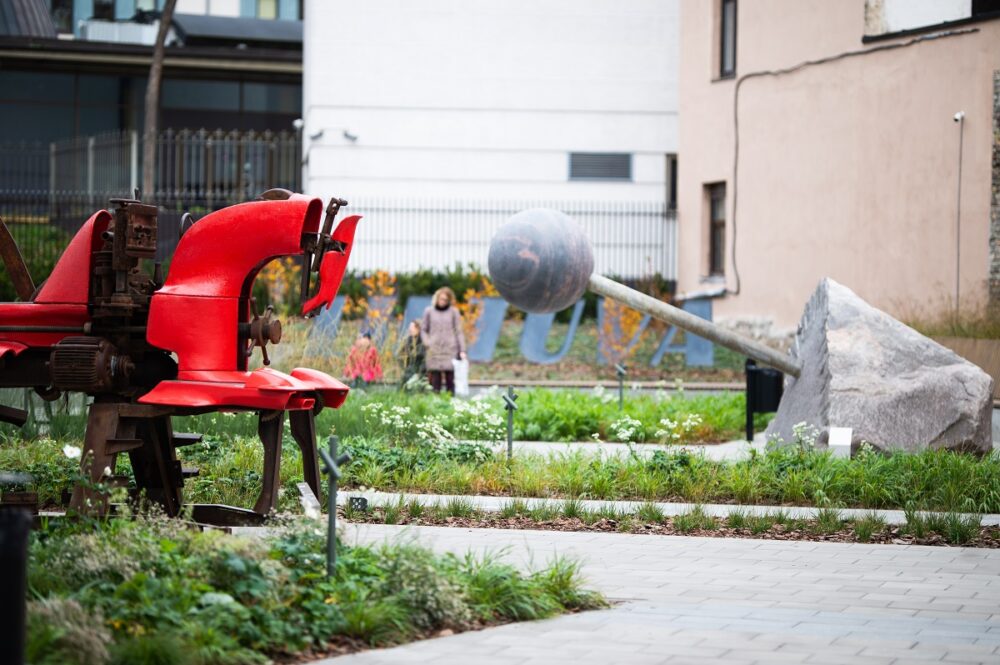 Always blooming and green MO Sculpture Garden – another outdoor space at the museum. Works of National Prize for Culture and Arts winners can be found in the garden, which complements the artistic side of the space.
It is a 500 m2 open-air space, that can be accessed from Pylimo Street.
Capacity: 140 people (conference), 200 people (fourchette), 50 (dinning).
Excursions and activities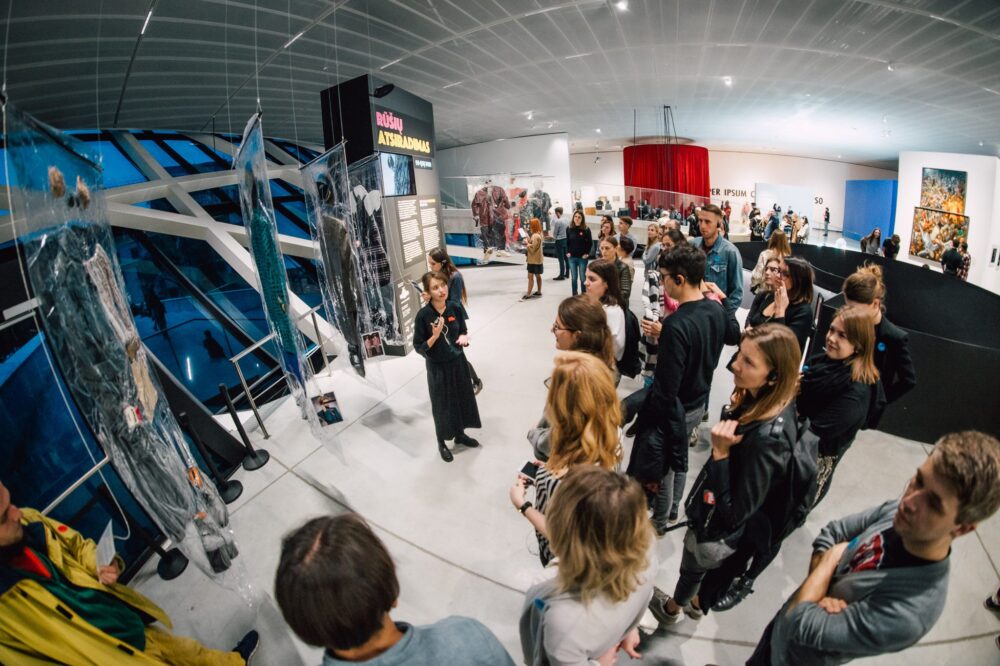 Excursions at MO Museum
MO Museum offers exclusive educational excursions.
The best way to learn more about the architecture, history and current exhibitions of MO Museum is an excursion with a professional MO guide.
We will be glad to accommodate your wishes and desire to make this experience unique and ideal for your group.
Duration: 1 hour
Designed for all ages
Price: 80 EUR + MO Museum tickets
Minimum number of participants – 15, maximum – 25.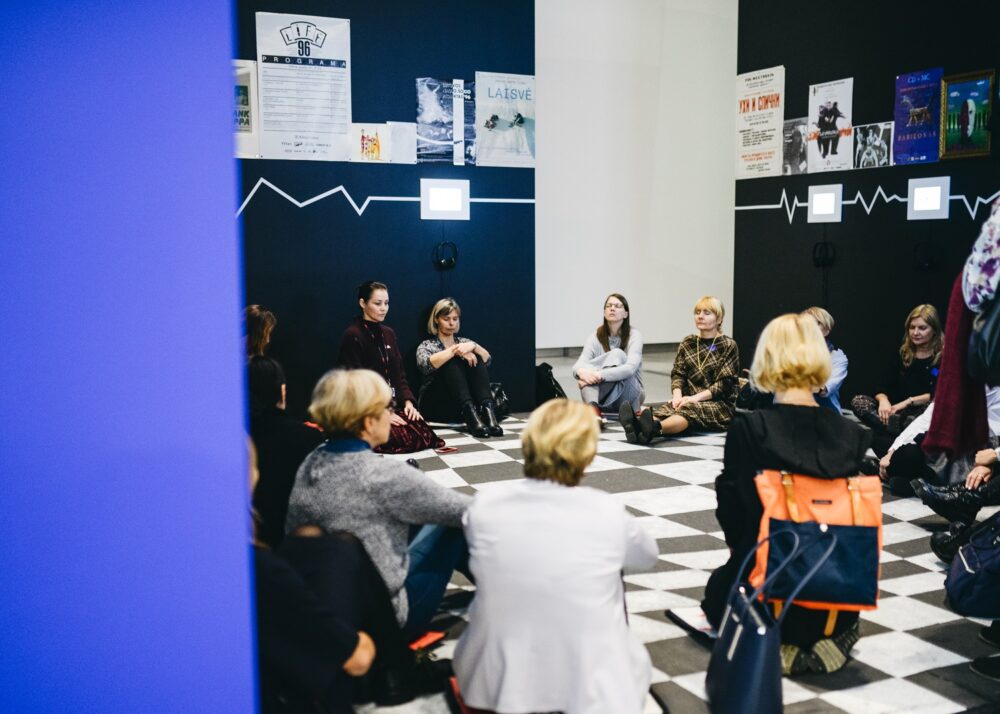 What's going on in this picture?
We invite you to take another look at artworks without prejudice or preconceived belief. Express your opinion openly and feel free to discuss it with others. Questions such as "what is art" or "is this art?" are very welcomed!
Based on visual thinking strategy (VTS), this discussion will bring you new experiences while learning more about art. In this mediated discussion, you will discuss and explore images yourself, with the help of a guide.
Team-building in the museum
Experience, discover and get to know yourself, others and your whole team. Various climate and team-building as well as communication tasks will help you create an uplifting mood, enjoy your time together and discover your colleagues' secret talents. This activity is based on the strategy of team-building.
Duration: 1-2 hours
Designed for all ages
Price: 11 EUR per person
Minimum number of participants – 15, maximum – 25.
Video and Photo Shooting
Permission to shoot video or take pictures with professional equipment for both personal or commercial use is given out in written record by MO Museum when contacted via email nuoma@mo.lt.
Practical information
It is allowed to have your own catering service provider, while hosting an event at MO Museum and its booked spaces. However, the museum does not provide a kitchen nor water.
Warning! It is now allowed to consume red wine at MO Museum due to delicate floors.
Loud and noisy installation/deinstallation works (rehearsals/soundchecks) are only allowed when museum is closed.