MO Conversations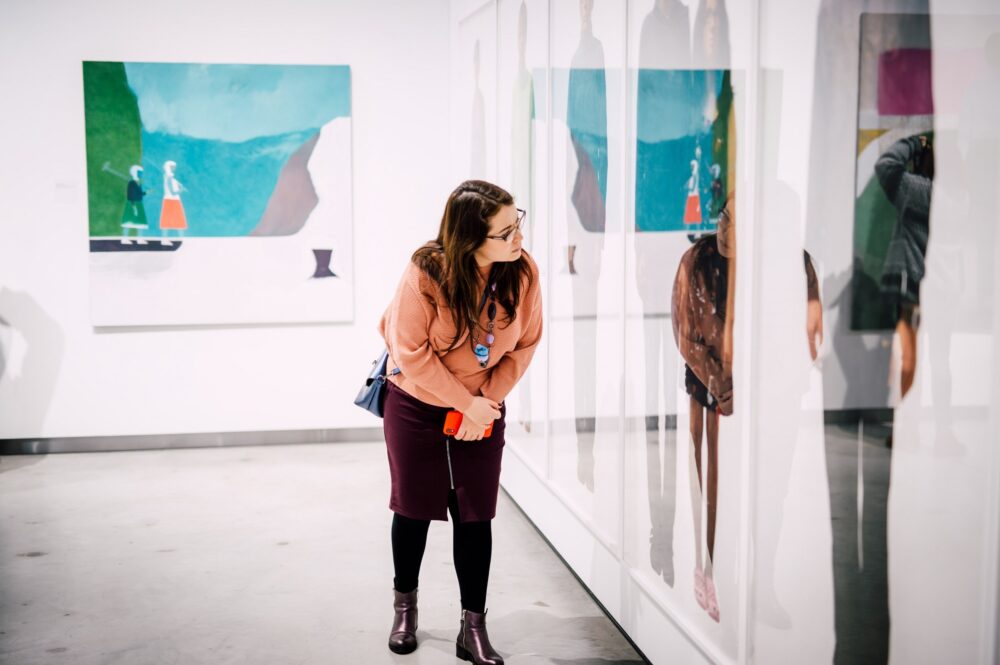 We invite you to a wholesome online image discussion series – MO Conversations!
30 min. of mediated image discussion, followed by 30 min. reflection (optional) – 6 persons per group.
Dialogue
In conversation we connect with the things we see but also with our imagination and with the people around us. In short: with the things that are important in life!
Video and microphones ON 
"Have your own opinion" has been MO Museum's slogan ever since it opened in 2018 and that is why we ask our online visitors in the MO Conversations program to turn their video and microphones ON! We want to hear and see you because your smile says a lot to!
What is going on in this picture?
We use an open discussion technique called VTS (visual thinking strategy), and encourage you to make up your own mind about what you see. We are in the conversation only to hold your thoughts and to thank you for your brilliance! If your curiosity about the art is not satisfied after 30 minutes, please stay another while to ask us anything you would like to know about the art!
Contact: karen@mo.lt 
Donations
We keep our online groups intentionally small to lower the threshold for people to share their thoughts in an open dialogue. Our facilitators volunteer their time to accommodate as many discussions as possible without pay walls blocking genuine participation by people of all the walks of life. You can help to keep us going by becoming MO Museum patron:
As we stared April 4, we were the first in Lithuania to do it. So, we already have some feedback from the participants:
"Approaching an artwork with an open mind, is a bit like approaching a friend with an open mind: they surprise you!"

"The discussion made me feel so connected to my son. I was amazed to hear him say the things he said"

"I thought we worked well together as a duo each of us in our own way shaping the dialogue"

"Amazing how nationalities and borders are relatively unimportant when it comes to talking about art"
Curious about the MO Collection? Take a look at it: