MO Shop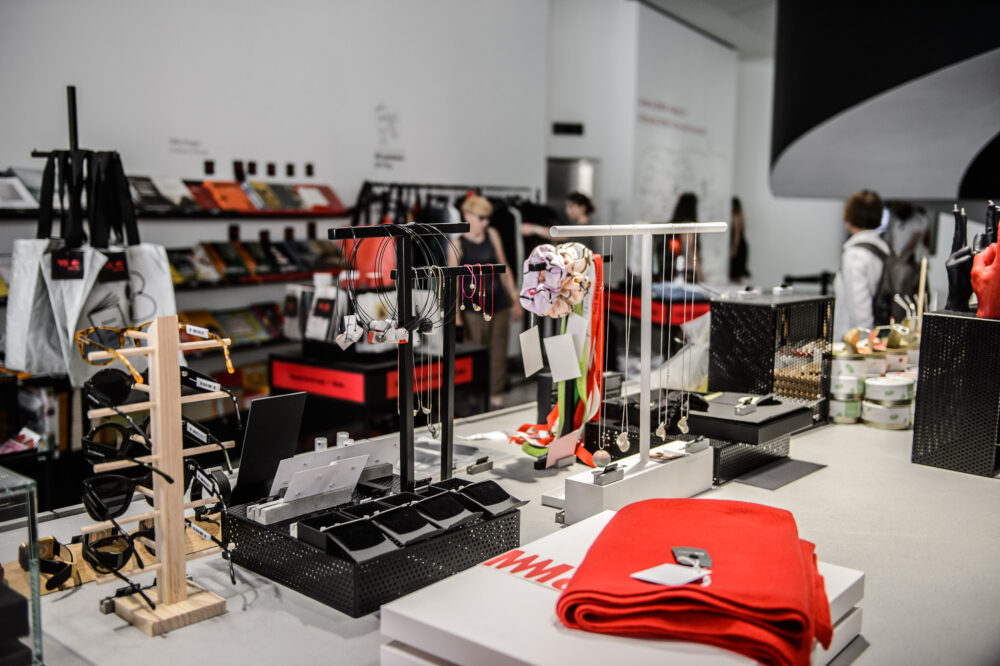 The purpose of our shop is to open the door to a more creative life by means of art literature, children's books, unique design works, and everyday-life items portrayed by artists in their own perspective.
We focus not only on experts. Carefully selected books on design, architecture, old and contemporary art will be of interest for both children and adolescents, while albums of painting, graphics, and photography, featuring the MO Museum collection, as well as other publications on art and culture, will become sort of a compass, which will help you see what is happening around and feel more comfortable at art museums.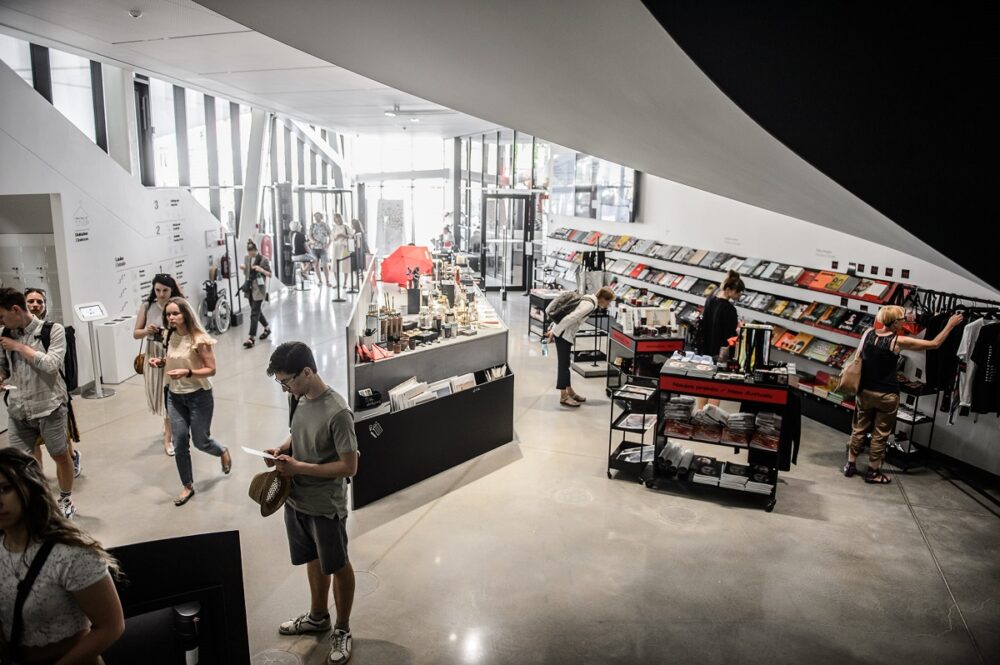 Here you will discover that an eyeglass cleaning cloth or a simple pencil can be not just a mere trifle. These are works of art. Just as lollipops, puzzles, magnets, badges, as well as postcards and reproductions. Nothing at MO Shop appears by chance.
Famous Lithuanian designers also present their unique products, specially designed for MO. These include scented candles by BOC'CARO LAB, espresso cups and salad tools by Barbora Adomonytė-Keidūnė, bags by Indigo Textile Studio, sweaters by D.EFECT, T-shirts by March, leggings by due., and many others.
We are constantly looking for and replenishing our shelves with the most interesting Lithuanian design works. Currently, these are candles and candle holders by OVO Things, candles-gestures by Candle Hand, silk shawls and hairbands by Elasticities, leather handbags and wallets by erikahoc, cement jewellry by CELSIUS273, sunglasses by SUPERNORMAL, jewellry collection by Sunday Dancers, shampoo bars by SOLIDU, and the list goes on. In the meantime, a small jewellery stand displays unique pieces of jewellery by Sigitas Virpilaitis, Rūta Petronytė, Milena Černiakaitė-Morkevičienė (Misshapen), and Erika Paulauskė (erikahoc).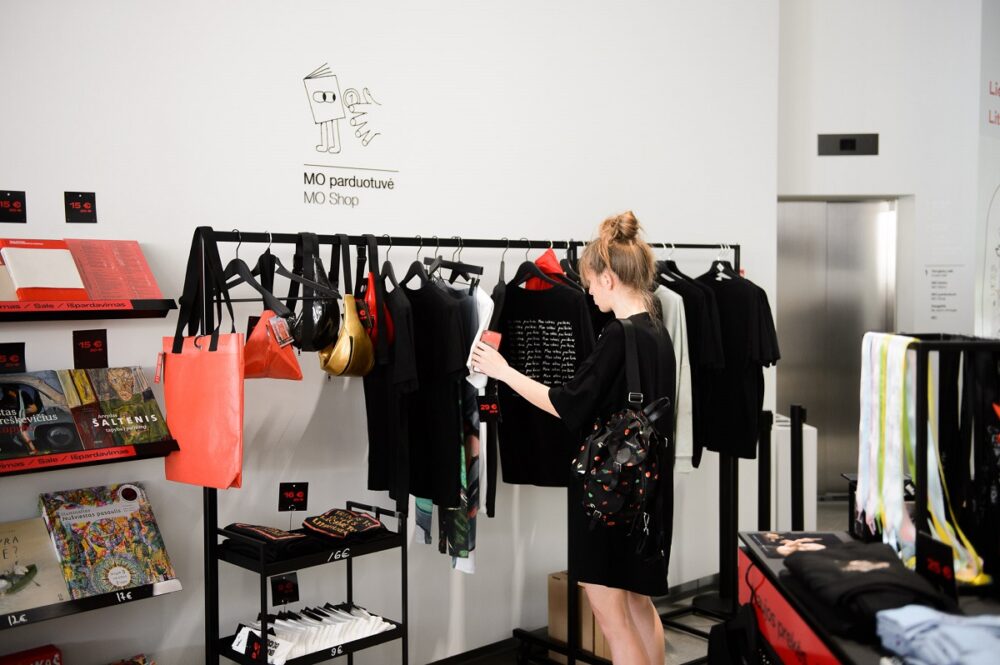 The shop rearranges and replenishes its assortment during every exhibition and during the big holidays of the year, as well as sometimes betakes a pop-up and other design adventure, so it is likely you will find something new each time you come.
Opening hours:
Daily 10.00 – 20.00
Tuesday closed