Guided tours
Virtual guided tours
We are currently offering virtual guided tours of the following exhibitions:
A Difficult Age. Szapocznikow – Wajda– Wróblewski. This is the largest and the most ambitious project of the MO Museum, involving 25 international museums, galleries and private collections, curated by the legendary Polish art historian and curator Anda Rottenberg.
Why Is It Hard to Love? A cinematic exhibition by international artists: Dutch multimedia artist Saskia Boddeke and one of the most original and important british filmmakers of our times Peter Greenaway, created especially for the MO Museum.
The Origin of Species: 1990s DNA. The most visited exhibition of the MO Museum (with over 145 000 visitors!).
In the virtual guided tour, the MO guide will give you a detailed and step-by-step overview of the exhibition and the works on display. During the tour, you will walk through all the exhibition spaces. We understand that a virtual tour is no substitute for a live guided tour, but we have designed these tours to maximise the experience of the exhibitions – even virtually. We want you to be able to experience the art and explore our exhibitions even when the museum is closed. Or when you are far away.
Virtual guided tours usually take place in Lithuanian but you are always welcome to book it individually.
So, if you would like a tour for your individual group, please contact: ekskursijos@mo.lt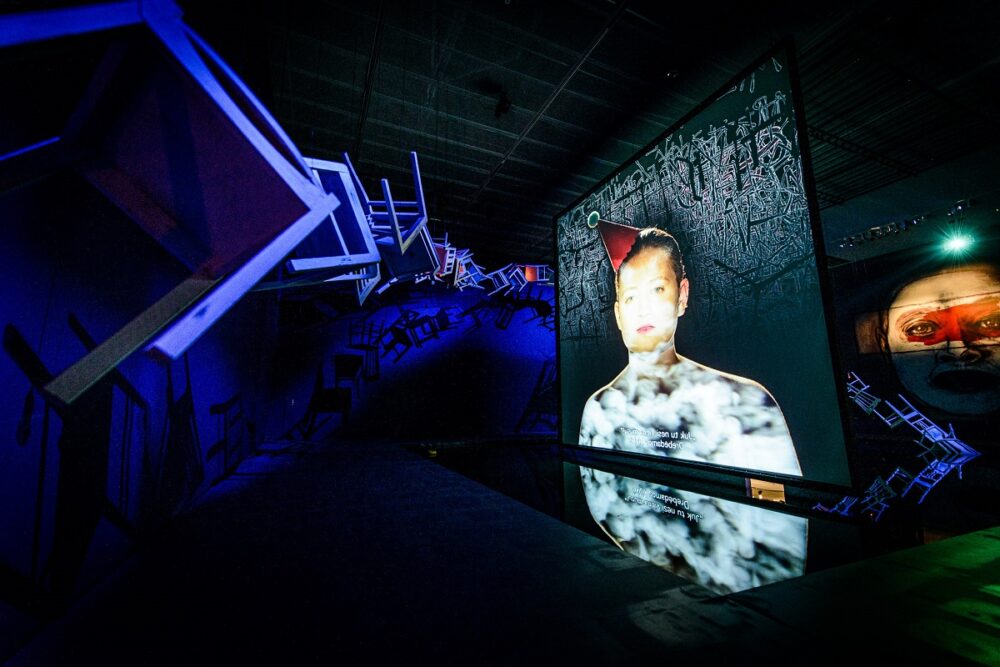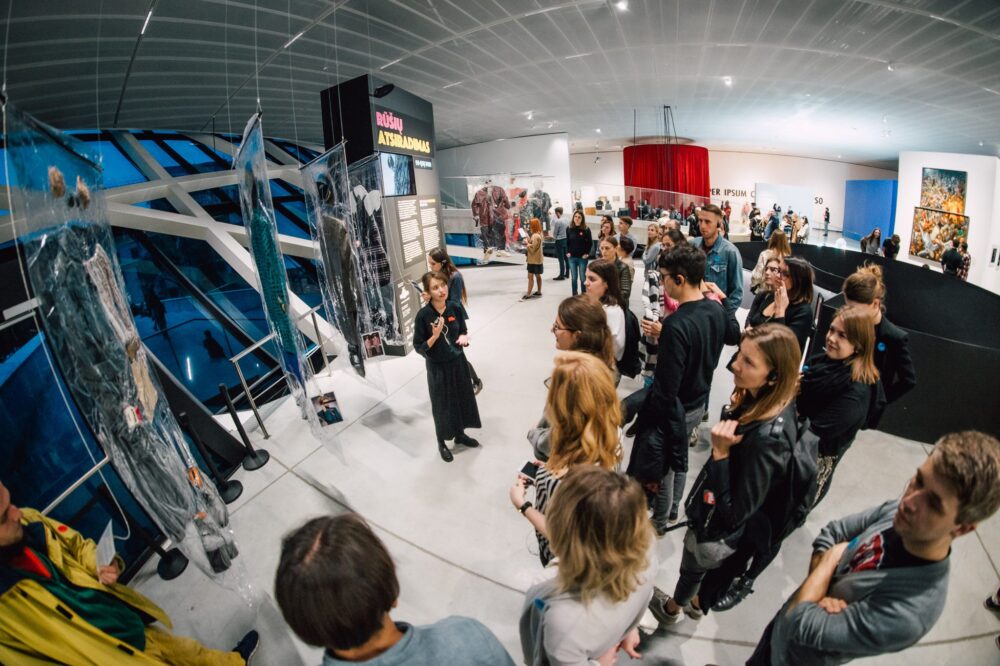 Individual visits on request for groups
For those who want to experience current exhibitions at the museum with the MO guide and a group of friends or colleagues, we offer the possibility to book a guided tour individually. You can do this by submitting a request to: ekskursijos@mo.lt
The price for a guided tour for a group is 80 EUR. Participants must also purchase a museum ticket. In addition, the date and time of the excursion is agreed individually with each group.
Bookings for guided tours are accepted until 15:00 every Friday. If you register after this time, your registration will be accepted and you will be contacted the following week. For groups of more than 10 people, there is a 10 % discount on standard museum tickets. If your group is smaller than 10 people, please contact us individually.
This is a great opportunity to get away from your daily routine, to get to know contemporary art and to see artworks from a different angle. Even screens can't stop the positivity and good energy. Tour participant
Information for groups
If you are planning a visit to MO Museum with a bigger group (i. e. more than 30 persons), please inform us about your visit in advance mo@mo.lt or call us +370 609 83764.
We will plan the best time for your visit.
We care about your and other visitors' comfort in the museum, so the planning of group visits is of particular importance.
E-guide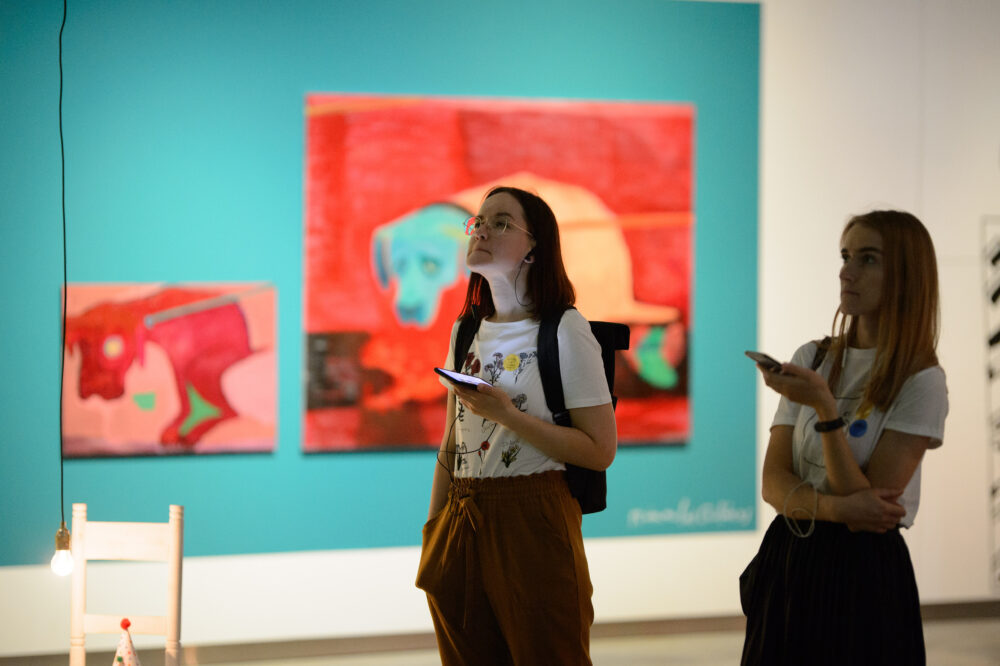 Also, you always have an opportunity to experience current exhibitions (as well as the previous exhibitions) by your ears!
At MO or at home –  wherever you are – you can listen for our e-guide.
Here you can find all the audio tours of the MO exhibitions:
If you are curious about the audio tours of previous MO exhibitions, click HERE.