Experiential art installation "Where's the Wolf?"
Discover Vilnius, its routes, and special buildings in the MO Museum's lobby!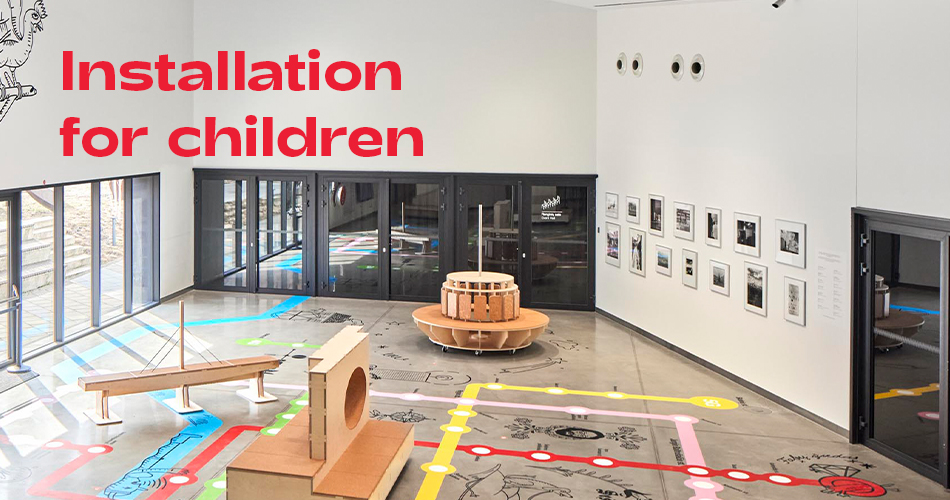 Vilnius is a city woven with stories, legends, bus and trolley routes and full of interesting discoveries. Wouldn't it be wonderful if you could visit all the special places in Vilnius in just a few steps and sit on an alien spaceship-like TV tower whenever you please? 
That is what everyone will be able to do in the experiential art installation for children "Where's the Wolf?". Vilnius express bus routes, which stretch along the MO Museum's lobby, will invite you to explore, stop by stop, the buildings, sculptures, bridges and other objects that make up the everyday life and history of Vilnius.
Illustrations by artist Antanas Dubra and the buildings of Vilnius transformed into objects open for exploration by artist Vladas Suncovas will allow you to see Vilnius from a different, playful and interactive angle.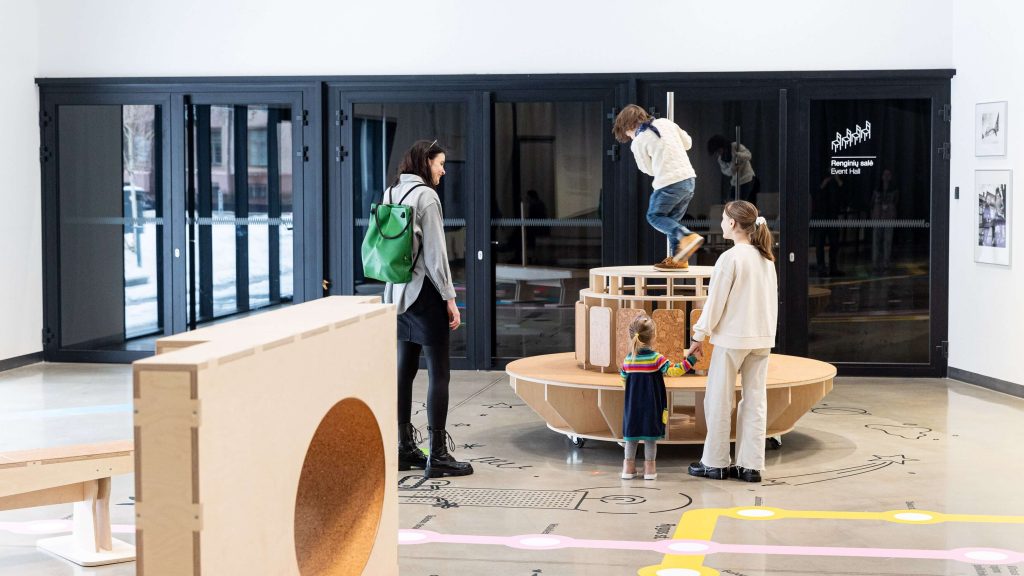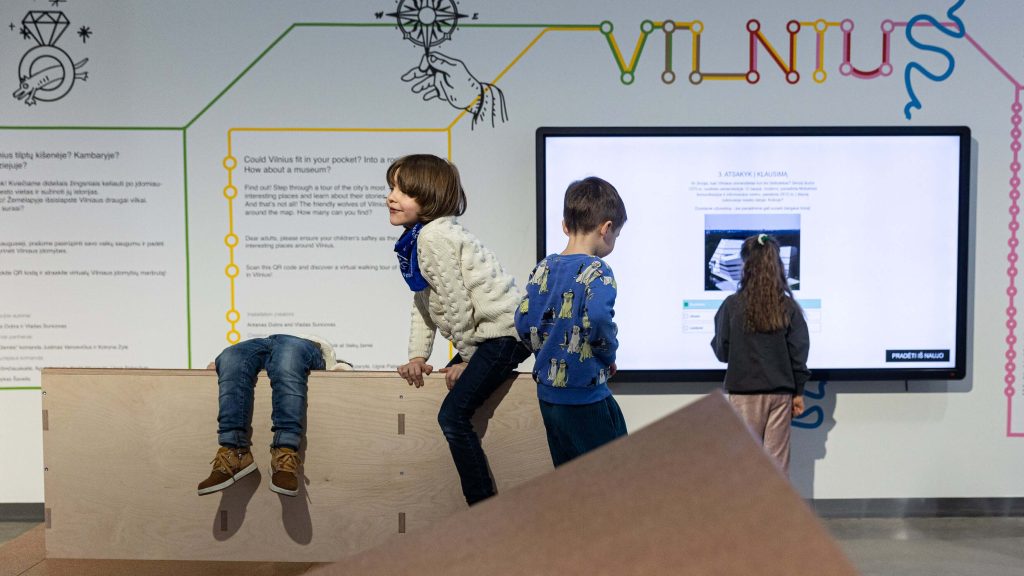 Team
Authors of the installation: Antanas Dubra and Vladas Suncovas
Creative partners: Justinas Vancevičius and Kotryna Zylė from Vaikų Žemė
MO Museum team: Viola Klimčiauskaitė, Agnė Kuprytė, Karilė Mozerytė, Ugnė Paberžytė, Dominykas Šavelis