Through V. B. perspective: Artworks by Monika Furmana and Jolanta Kyzikaitė
Entrance with a MO Museum ticket.
MOdernists – free entrance.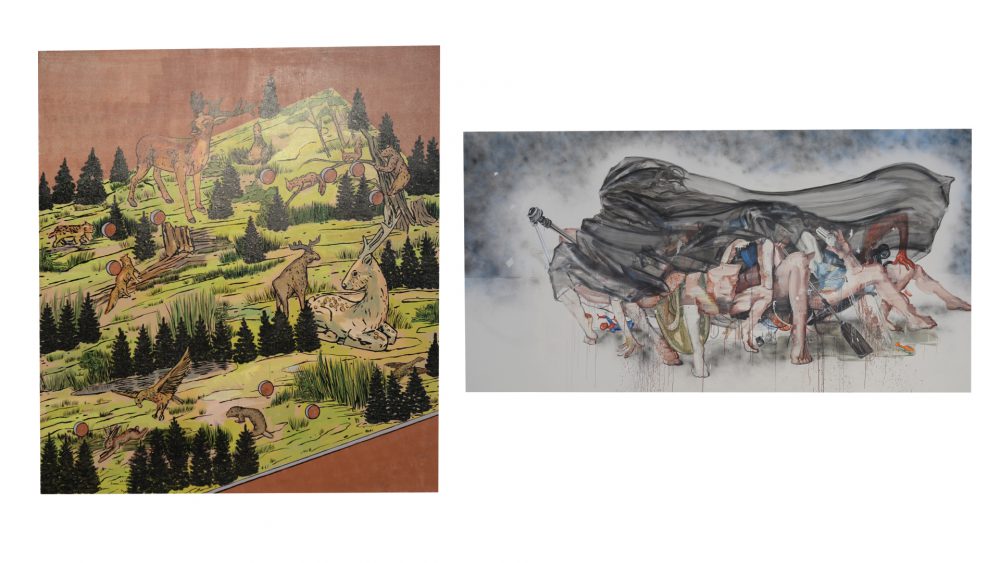 Have you ever visited an artist's studio? Have you had the opportunity to observe the creative process from up close? MO Museum founder Viktoras Butkus offers us an inside look into the creative processes behind the works of two contemporary Lithuanian artists – Monika Furmana and Jolanta Kyzikaitė. This footage shows how a canvas "grows" from the first brushstrokes to the final execution of an idea. As he films the creative process Butkus establishes a connection with each artist and creates a record of the unique moments in a painting's evolution.
The images provide us an intimate glimpse into each artist's creative environment. Very different creative principles are at play here: while Kyzikaitė uses sketches to structure and plan the content of a painting, Furmana improvises and draws on her figure drawings, which are related to images from the Internet. Kyzikaitė's paintings open up multiple interpretations of the theme of play, speaking to us about human values as well as social and autobiographical themes. Furmana's works, on the other hand, create a mystical and evolving portrait of woman that captures life experience and explores the question of identity.
The painters Monika Furmana and Jolanta Kyzikaitė have a masterful command of large- format painting and do not get lost during the painting process. But in both cases we also see that the creative process is neither linear nor predictable. There can be unexpected moments when the artists stray from their original ideas and embrace bold experimentation. These short films give us an inside view of these artists' creative routines and an idea of the creative challenges they encounter.