Young Painter Prize 2021
This year the Young Painter Prize exhibition will be on display at the MO Museum!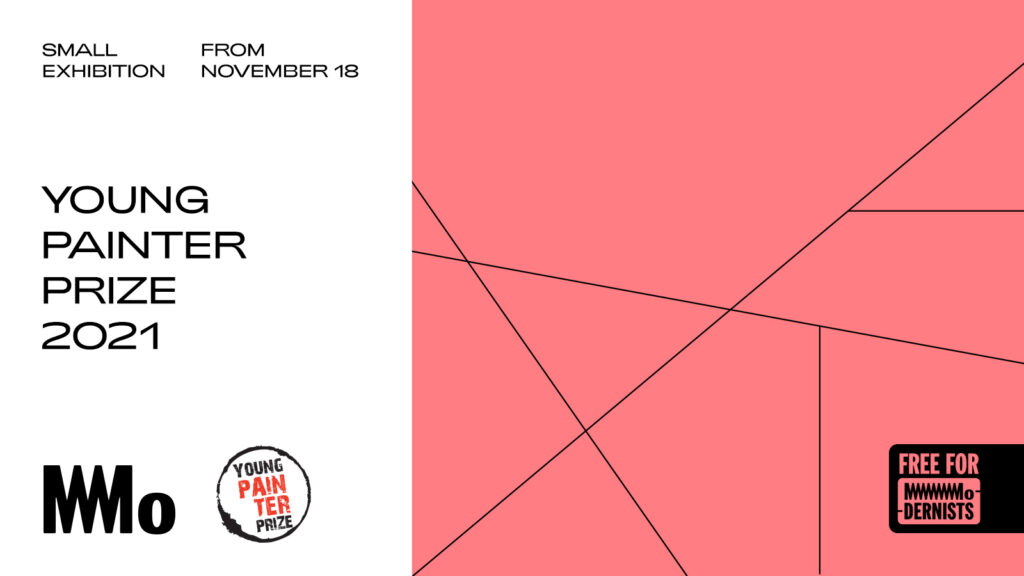 This year the XIII Young Painter Prize exhibition will be on display at the MO Museum!
We invite you to mark three important dates and share them with potential winners:
Participants can apply from May 31
Deadline for applications: June 30
Exhibition Opening and Awards Ceremony: November 18
The winner of the project will be announced at MO Museum on November 18. You will see all the participants' artworks until the end of January!
The prize of the "XIII Young Painter Prize"
– 3 000 €
– Two months (February/March 2022 ) residence in Nordic Artists' Centre Dale, Norway, with a monthly grant of nok 11.000
– Solo exhibition in Pamėnkalnio gallery in Vilnius
– The winner's artwork will be included in Lithuanian National Museum of Art collection
About the project
Young Painter Prize (YPP) – one of the most important art events in the Baltic countries, held since 2009. This project combines the Lithuanian, Latvian and Estonian young artists with a common goal – to present their national identity, art school practices and personal creative potential. According to art critics, the project has become a kind of Baltic younger generation painting chronicler, an important platform for young artists.
The project Young Painter Prize welcomes the participation of young artists from three Baltic States (Lithuania, Latvia, and Estonia). The main aim of the project – to present the brightest and most promising painters of the younger generation and to create an opportunity for public access to such dynamic new art. Moreover, this project aims to help its target audience – art collectors, managers, curators – discover new talent in Baltic States.
This project is focused solely on artists under 30 years old from all disciplines who have acquired (or are in the process of acquiring) a diploma in art. The age limit has been imposed deliberately as the organisers wish to concentrate only on those very young artists who have just graduated (or are graduating) universities and have not yet had the opportunity to appear in public. This category of young artists is most vulnerable and has the largest need for support.