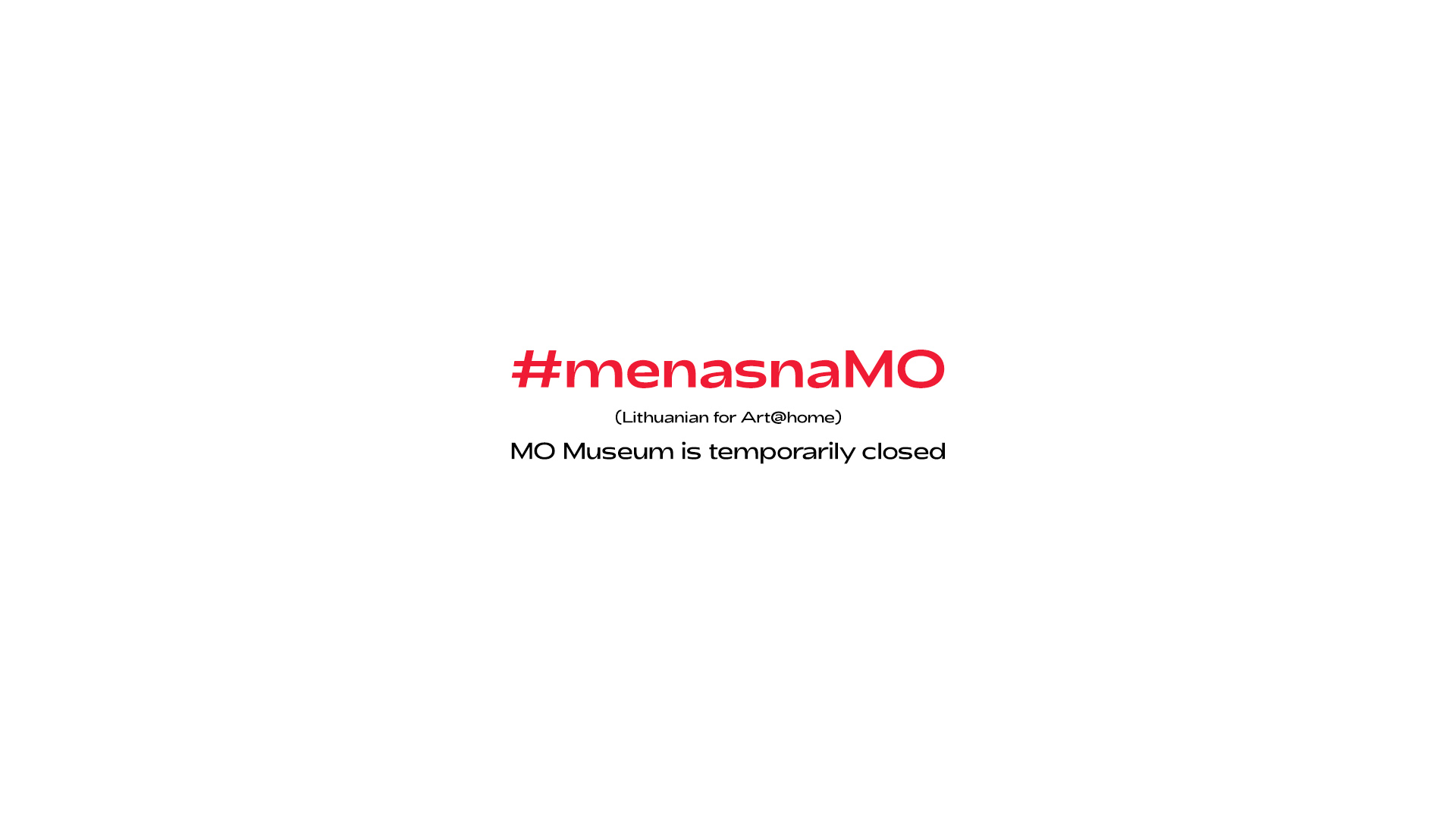 MO Museum is temporarily closed
MO Museum, in response to the decisions of the Vilnius City Municipality and the Government, is temporarily closed until it is safe for all of us to experience art again.
However, so it wouldn't be too boring, we are initiating a new project called #menasnaMO (Lithuanian for Art@home) for those who are eager to access some good and meaningful content. It features video documentaries from the exhibition The Origin of Species: 1990s DNA, works featuring presentations of the exhibition Mekas Winks Better and paMOka, introducing the most interesting creators of the MO Collection.
If you want to find out more, you can subscribe to our newsletter, unfortunately you will need to learn Lithuanian first, but we promise you, some nice pictures will be there.